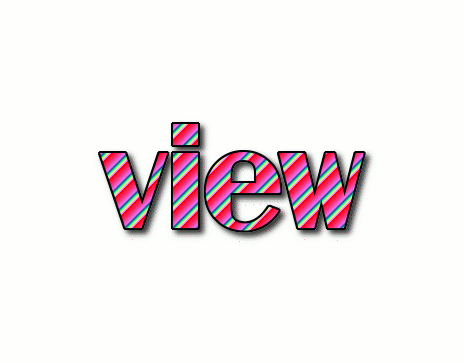 BY WOLE OLUJOBI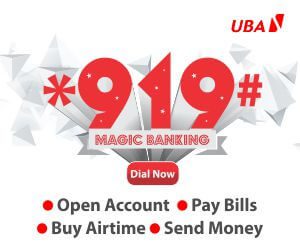 Deadly floods swept parts of Ado-Ekiti, the Ekiti State capital, Tuesday, September 5, 2023, in a blaze of fury that left distressed residents flustered after hours of unceasing downpour that left many buildings in some areas flattened to their foundations.
The intensity of the rain confined many residents indoors, while pedestrians caught in the downpour were saved from being swept off by the raging flood.
Emergency "rescue workers" saved the day, as they assisted many from being swept away, even as hundreds of residents were stranded, unable to make it home after the day's close of business in offices and trading spots.
Mostly ravaged is Ijan-Ado road, the major artery linking the state capital with Abuja, the Federal Capital Territory.
For blocking its paths and other unwholesome environmental practices, an angry flood seized the traffic by the throat, taking over more than 100 metres stretch of the road, as the popular Ureje River Bridge and its adjoining banks were overflowed.
This forced a complete shutdown of the ever-busy highway as travellers moaned in the totally blocked traffic.
By 9pm that day, motorists at both ends of the road abandoned their trips and headed back to where they were coming from.
Tuesday's experience was one in the series of flooding crises that had plagued Nigeria in recent times occasioned by the environmental mismanagement, degradation and other unwholesome, negligent conducts by residents in the face of stark threats spurred by the depletion of the ozone layer in the atmosphere that has exposed the world to a debilitating global warming with dire consequences in the form of high temperatures that naturally result in more tempestuous rains that wreak havoc on the environment.
In the past, Ekiti State under former Governor Kayode Fayemi had led the nation in an erosion control system that drew other states to understudy Ekiti State in its erosion and other environmental management scheme after Ekiti State came first in the nation's erosion control programme.
After achieving the feat, besides its existing sound environmental management scheme, Ekiti State Government further sought a partnership with the World Bank for a sustainable environmental protection and safety in its World Bank-assisted Nigeria Erosion and Watershed Management Project in the areas of reversing land degradation and erosion control.
Ekiti State's performance in the partnership drew the applause of the Federal Government for emerging overall best in World Bank-assisted projects across the nation.
The Federal Government specifically praised Ekiti State for executing notable projects, including the construction of Ajolagun Bridge in Ikere and the Arinkin Bridge in Ikole, Ipao channelisation, Irele Health Centre channelisation, Ogbomu culverts, erosion control works at Afao, Kajola-Temidire, and Bisi-Aloba/Adun Ogbon, all in Ikere Ekiti, as well as afforestation of the nine forest reserves in Ekiti State, among others.
On assumption of office on October 16, 2022, Governor Biodun Abayomi Oyebanji minced no words in assuring that his continuity agenda would take particular interest in Ekiti State environmental policy for the safety of Ekiti people and their assets.
Ever since, he has not looked back. It is on record that early this year before the start of rainy season, and acting on the report of the nation's meteorological agency in its annual weather forecasts, Governor Oyebanji ordered mobilisation of dredgers, including amphibious models, to the flood-prone areas in the state to clear waterways and drainage channels to prevent flooding during the rainy season. He also ordered desiltation of culverts along major highways, including clearing culverts where road construction works were taking place across the state.
So far, many areas prone to flooding are safe for residents, courtesy of Governor Oyebanji who sticks to the implementation of the state environmental law, including reviewing the law to provide adequate safeguards to protect the environment for the safety needs of the residents.
In March this year, Oyebanji had assured of his administration's preparedness to mitigate the impact of the 2023 flooding.
Oyebanji, who spoke in Abuja during a visit to the Director-General of the National Emergency Management Agency (NEMA), Mustapha Ahmed, commended the agency for its timely response to the victims of the flood disaster in the state.

He said the visit was to appreciate the agency for its support to the people of the state affected by one form of disaster or the other and to request for more intervention.
His words: "I have spent five months in office and I can tell you that we are really prepared for this year's flooding, but we can do more if we collaborate with agencies like NEMA.
"My visit today is for two reasons: to thank them for their support to the Ekiti State government and to tell them that we can receive more of this intervention in the interest of our people.
"I also want to invite the director-general to come to Ekiti and see what we have done in preparation for the flooding."
Even as the governor strives to save the environment from degradation that results in flooding and disasters, human factors stand in the way of total environmental sanity in the state. Tuesday's flooding is one of the consequences of such inadequacies in the management of the environment.
Reports suggest that some parts of the state capital were affected by the torrential rain.
According to the Commissioner for Environment and Natural Resources, Tosin Aluko, other areas affected include Lane One, Ilupeju Avenue Road to Marina that was cut off after the downpour.
Other areas are Onala Community, Basiri Sawmill, Upper Ureje River on Ijan/ Federal Polytechnic road, Emirin Intersection, Utamo Community, Oja Oba area at the city centre and Igirigiri road, all in the state capital.
Explaining why Tuesday flooding was limited in scope and much lesser in destruction than previous flooding incidents that sacked residents, destroyed properties and rendered several people homeless, Aluko said: "Let us thank Governor Biodun Abayomi Oyebanji for his proactive stance early in the year when he ordered desiltation of drains and dredging of water channels to save the state and its residents from harsh consequences of heavy rains in the year as predicted by the Nigerian meteorological authorities."
She said her ministry was poised to ensure compliance with the state environmental law, assuring that the state would deploy all environmental safety assets to protect the environment.
She also urged residents to support the government to protect the environment.
Her words: "The governor has given a mandate that environmental sanity must be strengthened and protected. While the government has provided necessary tools to achieve this mandate, we call on residents to obey environmental law; including keeping personal hygiene by keeping their environments clean and avoiding dumping of refuse into the drains."
Aluko also admonished housing developers to obey the state environmental and town planning laws for a safe environment to protect lives and properties.
It must be noted that besides government's measures and interventions in environmental protection, property developers and residents in general must also be disciplined in creating and maintaining a safe environment.
As no amount of government's interventions can stop heavy rains or high tides, flood mitigation measures may only lessen the impact of flooding.
Therefore, one of the measures that residents must take is a structural flood mitigation device whereby physical structures are constructed or modified to reduce the impact of flooding on individual properties, including larger areas. These include dams, bridges and culverts.
Also, maintenance of existing drainage systems is vital to maintaining the hydraulic performance of drains. This should include developing and reviewing on a regular basis maintenance schedule for flood prone areas to provide significant benefit during seasonal rains.
Others include flood proofing measures to keep flood waters out of homes by installing solid fences, raising windows, sealing doors with stop boards and limiting sewage contamination through reflux or backflow valves.
Improving the flood resilience of roads also provides a benefit to flood-affected residents by allowing residents to escape floods and allowing emergency service access to essential services, such as hospitals and emergency shelters.
It is also important to develop strategic land use planning to identify the extent of flood-impacted land areas to limit the construction of urban and rural residential, commercial and industrial structures.
Land suitability investigations must also be undertaken to determine the extent of the use into which a constrained land may be put.
It is also important for residents to know their local flooding history to enable them to develop an understanding of how floods behave in their area, in order to provide them with the ability to respond in record time to any impending flooding incident. Monitoring tide and rainfall forecasts can also alert residents when the conditions that may result in flooding could occur.
.Olujobi writes from Ado-Ekiti