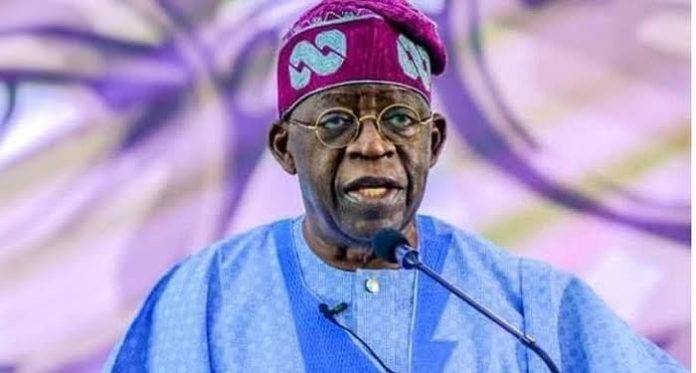 BY KOLA ODEPEJU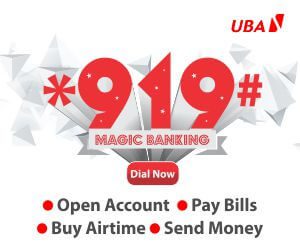 For many Nigerians of Yoruba extraction that are supporting Asiwaju Bola Tinubu's candidacy, some ethnic bigots believe that we are doing so because he's a Yoruba man. This is probably due to some certain Yoruba proverbs or sayings that emphasize the need to support one's own tribesman in a contest between him and other people of different ethnic backgrounds; either in an electoral contest or any other position.
Amongst such proverbs/sayings is; "Omo eni kii sedi bèbèrè, ki a fi ìlèkè si ti omo elomiran"; meaning no matter how awkward the bottom of your daughter looks, it will be preposterous for you to ignore her and then go and adorn another man's daughter's bottom with your beads. It is never done.
Truly, the Yoruba people have always employed this saying to appeal to ethnic sentiment whenever one of their own is in contest with others for a post; especially political. And the same scenario is being manifested in the current presidential contest between a prominent Yoruba son, Asiwaju Bola Ahmed Tinubu and others. But in all intellectual honesty, one cannot blame the Yorubas for this because there's no doubting the fact that this same saying or similar ones exist in other languages too; not only in our clime but also in other climes of the world.
This is because language is a universal concept and similarities exist in the different languages of the world in terms of proverbs and epigrams. So every other race has a saying that's more or less the same with the above with which they appeal to ethnic sentiment.
While one cannot rule out ethnic sentiment in people's political considerations as far as Nigerian politics is concerned, beyond ethnic sentiment, however, the massive support for Tinubu across the length and breadth of South West goes beyond ethnic consideration.
This is because the issue on ground now is more than the issue of ethnicity. The issue has to do more with providing answers to the fundamental question of; "who is the person that can bail the country out of the present quagmire; economic doldrums, massive unemployment, unmitigated poverty, dysfunctional health care system, educational crises, insecurity, amongst others?" I mean which amongst the current contenders for the number one position in the country is more capable, more competent and more visionary to pull our country out from this brink of collapse that it has found herself and be able to put her back on track? This is the main issue that's at stake.
In answering the above question therefore, people have looked at the antecedents of the front runners in the current presidential race and they have come to the conclusion that Asiwaju Bola Tinubu is the one that has – in abundance – the capacity, the ability, the experience, the competence, the vision and the requisite leadership charisma – more than the others – to bring this country out of her present predicament. And this is why the massive support for him is not limited to the South West alone but cuts across the whole country; as it also goes beyond religious consideration.
Looking at it critically and like many pundits have said, Asiwaju Tinubu has what it takes to turn things around in the country. This is not a sentimental statement but an existential reality.
His antecedent has shown clearly that he can do it because he had done it before. He had demonstrated the capacity, the competence, the vision and the creative ability needed to turn adversity to prosperity and to turn a hopeless situation into a renewed hope.
He did it in Lagos State and we are all living witnesses to this fact. As many will agree with this writer, Lagos is what it's today due to Asiwaju's vision. Unarguably the foundation of the transformation that has become the lot of Lagos under the current democratic experiment – which has made her to become the envy of many states in the country today – was laid by Asiwaju Bola Tinubu. This is why he's being referred to in some quarters today as the architect of modern Lagos.
So it's not a matter of attributing what he's not to him. Asiwaju is a man of vision and he's also blessed with the Midas touch to change ugliness to beauty. Whatever he touches must move from stagnation to success and apart from his personal success in life; both in the private and public sectors, this statement is evident in the number of people he has turned their lives around. This is why Nigeria needs him most at this period when things have turned awry for our country.
If the truth must be said, at this critical stage of our developmental history; the pitiable stagnant situation we have found ourselves in, a leader of Asiwaju Tinubu's Midas touch is the leader the country needs now to bring her out of the woods.
In the light of the above therefore, that Asiwaju Tinubu has put himself forward to vie for the presidency of this country is a thing that the people of this country should see as an opportunity to have a capable hand at the helm of affairs of our country. And like many people have said, especially those who deeply know the kind of progressive and quality leadership that Asiwaju Tinubu is capable of providing if elected the president of Nigeria, this is another opportunity for Nigeria to get it right again and take back her position as the giant of Africa; a position it has already lost due to years of inept and corrupt leadership.
May God help Nigeria – Amen.
.Kola Odepeju, newspaper columnist and social commentator, writes from Iragbiji, Osun State.