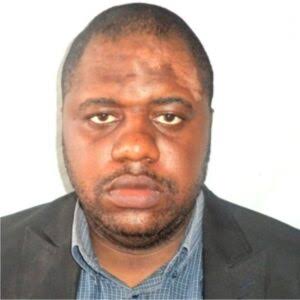 BY TONY ADEMULUYI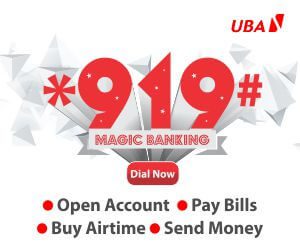 There is a comparison between the economic policies and choices of France's Charles De Gaulle and Nigeria's President Bola Ahmed Tinubu which had initial pains but later had or will translate into futuristic gains.
It is no news that the naira has been devalued by about fifteen percent. Basic economics teaches that the raison d'etre behind any devaluation is to massively encourage exports that thrive better with a weaker currency.
However, it is economically suicidal for it to happen in an import-dependent economy like ours. We are so import dependent that we even shamelessly import toothpicks.
The naira has fallen to over N800 naira to $1 as at the last time I checked yesterday which portends a dangerous signal for the frail economy.
It is not in doubt that President Bola Tinubu means well for the country but is clearly misunderstood to be somewhat sadistic given the short-term pain his policy of fuel subsidy removal is currently causing. I want to assure Nigerians that the pain is only for a short while which will be overshadowed by the gains of saving of funds from the funds that would hitherto have been spent on the subsidy.
About N400 billion in less than two months has already been saved from subsidy which is a very good sign of great things to expect from the Bola Tinubu-led administration.
Many critics of the 'abrupt' subsidy removal criticize Tinubu fondly called Jagaban – after his title as Jagaban Borgu of Niger State for not providing his countrymen with some palliatives.
I dare say even though I haven't met Asiwaju in person that he has nothing but good intentions for his people. 'Bolekaja' economists and hustler 'public policy analysts' who dot the social media landscape as well as having a huge presence online portray Asiwaju's lack of provision of palliatives as anti-people.
I vehemently disagree with the palliatives option as it only works in much smaller countries and economies.
The palliatives which include conditional cash transfers was a gargantuan flop in India and China so why should Tinubu implement a failed policy on an equally large population like Nigeria's?
Critics can only be justified to say that Asiwaju is inept and incompetent if the N400 billion saved from the previously planned subsidy payment is frittered away or siphoned like is the norm with 'governance' in Nigeria.
Charles De Gaulle of France and Tinubu share some similarities.
They were both liberty fighters albeit of a different hue. De Gaulle was a distinguished soldier and fought many battles, most notably World War II where together with the other allied forces of the United States, United Kingdom and the defunct Union of Soviet Socialist Republics defeated the Axis forces led by Nazi Germany.
Tinubu was a pro-democracy fighter who joined the barricades from the streets of Lagos. They both fled into exile to the UK.
De Gaulle went on a self-imposed exile to the UK on June 15, 1940, because he refused to accept the French government's armistice with Adolf Hitler's Germany.
Tinubu also fled to the UK because the then-murderous General Sani Abacha-led government marked him for assassination because of his committed involvement in the June 12 de-annulment struggle. They both made effective use of the radio during their years in exile.
De Gaulle used the enormous reach of the British Broadcasting Corporation to rally support for France during World War II and he famously told his countrymen on June 18 1944 that "Whatever happens, the flame of French resistance must not be extinguished, and it will not be extinguished."

Tinubu used Radio Kudirat to rally the pro-democracy forces both in the country and Diaspora for the mandate of the late presumed winner of the June 12, 1993 election, Chief M.K.O. Abiola to be restored and for the military to immediately return to the barracks where they truly belong to.
They both emerged as leaders at a time both countries were at their lowest ebb.
De Gaulle famously said: "How can you govern a country which has 246 varieties of cheese?" to aptly describe the terrible economic and political situation of France which necessitated the need for a strong leader.
Tinubu also emerged under similar circumstances in Nigeria no thanks to the inept political leadership of his predecessor and economic hara-kiri of Godwin Emefiele unarguably the nation's worst CBN Governor.
De Gaulle had to make decisions that were first perceived as economically unpopular but later viewed by pundits as well as economic historians as being in the best interest of France.
From March 22nd to May 2nd 1968, there was civil unrest in France. Demonstrations and protests began in major French cities. Protest waves were accompanied by violent suppression efforts from the French authorities. Demonstrators united around the problems of a just country, a conservatism of the university system, increased unemployment, and market globalization. Questions bothering the new generation included the American army's presence in Vietnam in 1968, the limited scope of actions for the universities in France, racial segregation.
The civil unrest that started in Paris quickly spread to other provinces of France. Ten million people rebelled. The metro stopped in Paris. Airports were closed. Ships with red flags appeared on the coast of France, and railway and sea traffic were disrupted. Big cities were in danger of starvation.
Charles de Gaulle's answer to the protest was simple: yes to reforms, no to chaos. The general appointed snap parliamentary elections. The French preferred peace to revolution, and de Gaulle won once again.
Tinubu is facing something similar to the aforementioned and like De Gaulle; the initial pains will definitely give way to long-lasting gains, especially in the area of the economy.
I conclude with the eternal words of Otto Von Bismarck, the former German Chancellor, which is the Locus Classicus for strong leadership for the ultimate common good.
"The position of Prussia in Germany will not be determined by its liberalism but by its power […] Prussia must concentrate its strength and hold it for the favourable moment, which has already come and gone several times. Since the treaties of Vienna, our frontiers have been ill-designed for a healthy body politic. Not through speeches and majority decisions will the great questions of the day be decided—that was the great mistake of 1848 and 1849—but by iron and blood."
Bringing it closer home, the iron and blood of the subsidy removal will be felt in the nearest future in the form of gargantuan gains in the best interest of the economy and polity.
For the courage to yank off the fuel subsidy which his predecessor lacked the courage to do, never mind the gibberish uttered by Garba Shehu, is the sign that indeed a Daniel has come to judgement.
.Ademiluyi writes from Lagos