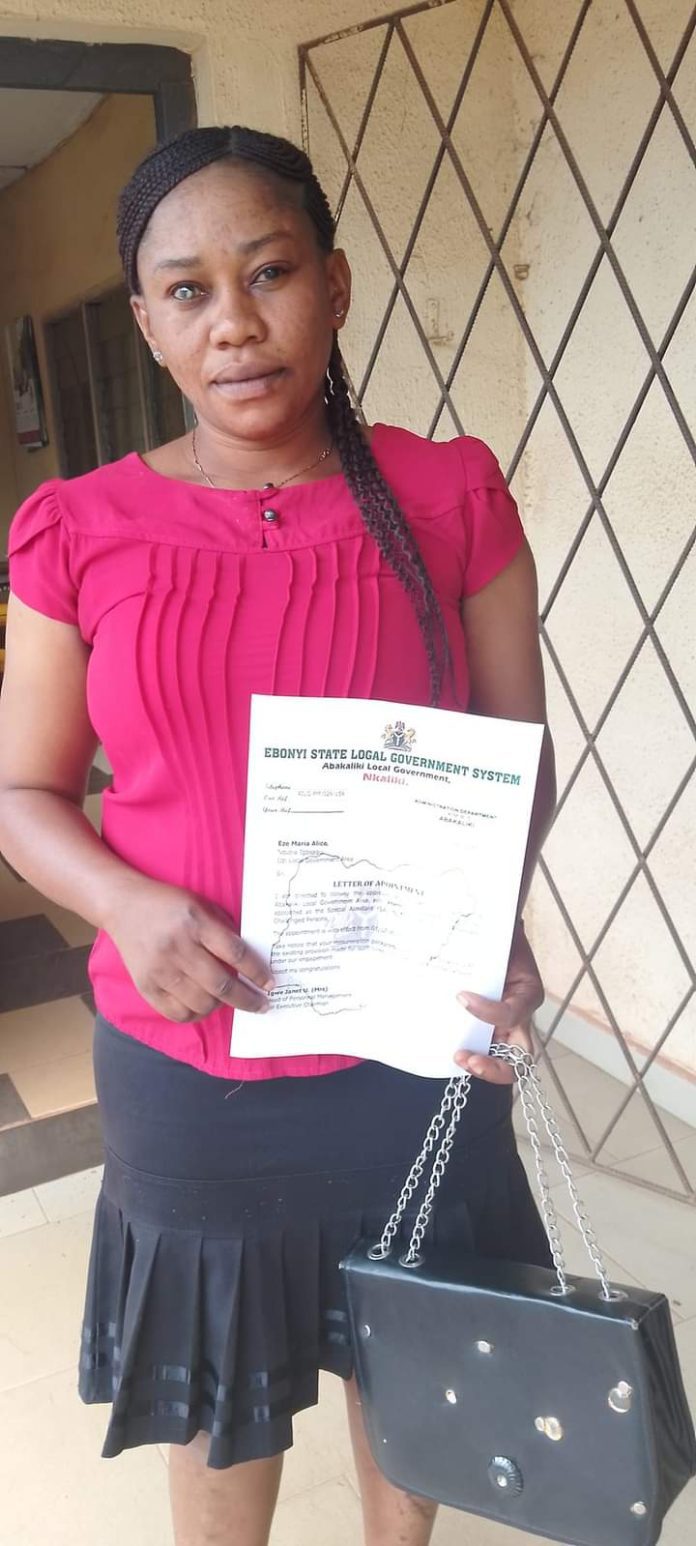 BY
AGNES NWORIE, ABAKALIKI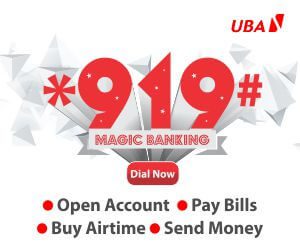 A virtually impaired woman, Maria-Alice Eze, who was recently appointed by Ebere Nwogba, Chairman, Abakaliki Local Government Area, Ebonyi State, as Special Assistant on Persons With Disabilities Matters, has called on Nigerians to assist PWDs with employment and skills that will give them life-long earnings rather than offering them alms.
Eze, a cosmetologist, expressed joy at her appointment and revealed that it restored sight to her soul.
Pouring out her feelings to The Point during an interview she granted shortly after her inauguration, Eze noted that her new job had proven to her that there was hope in every situation in life.
She solicited for more employment and appointments of physically challenged persons, arguing that they have what it takes to contribute meaningfully to nation building.
The native of Ndubia Igbeagu in Izzi Local Government Area of the state advocated for the domestication of designated ministries in states across the country to oversee education, employment and welfare of people with disabilities.
While calling on Nigerians to stop giving alms to people with disabilities, she said making them self-reliant would be more impactful.
She admonished parents not to condemn their children who live with disabilities but to nurture them and give them proper education.
Eze commended the state governor, Francis Nwifuru, and the chairman for the appointment and called on Nigerians not to go into crime, owing to hardship occasioned by subsidy removal.
"I am impressed with the appointment. My family, church members and friends have been showering praises to God for the call to service. This appointment has restored sight to my soul, not because of its financial value but the sense of worth it gives me. It has given me a sense of belonging. It is a sure evidence that God really exists and can do all things.
"I was not blind from birth, it was by accident. But blindness has not stopped me from aspiring high in life. I do not go to beg because I am blind, I learnt cosmetology. I make creams, soaps, toilet washing liquid, detergents, and disinfectants among others. With that, I take care of myself and loved ones without depending on anyone.
"I call on government, corporate bodies, organisations to stop the discrimination against physically challenged persons but employ them to contribute their quota to nation building. Blindness of the eyes is not blindness of the brain. I can think out progressive ideas like others. Giving me money whenever you see me is limiting my God-given potential. Rather, teach me how to make it in life just as the chairman has done for me," she told Nigerians.