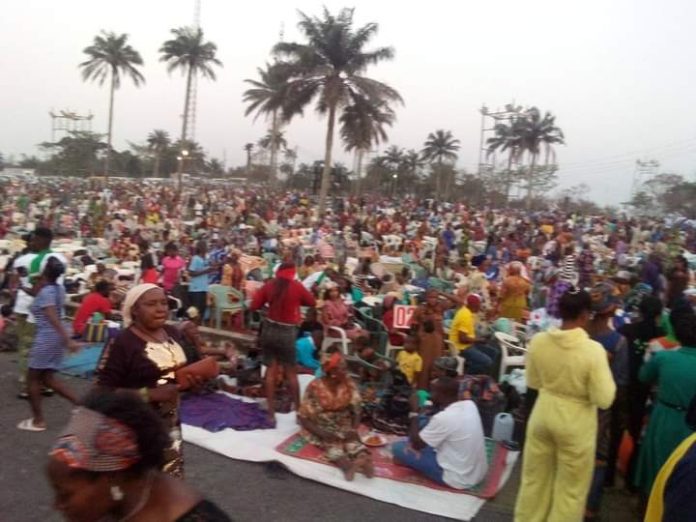 BY TIMOTHY AGBOR, OSOGBO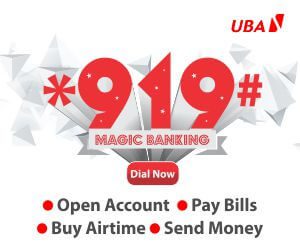 The Bishop of the Catholic Diocese of Osogbo, Most Rev John Oyejola, has admonished Nigerians to shun apathy and vote right candidates at the forthcoming general elections.
He asked the electorate to get their Permanent Voter Cards and exercise their franchise at the polls, saying that they should not only pray without going out during election days to cast their ballots.
According to him, God wouldn't come down to vote for them but has the power to stop rigging the election results after voters had already voted rightly.
The Bishop gave this charge while addressing an enormous crowd who besieged the Mariam Pilgrimage Centre popularly known as Oke-Maria in Otan Ayegbaju, the headquarters of Boluwaduro Local Government Area of Osun State for the 2023 edition of the annual event.
Every year, Oke-Maria sacred mountain plays host to thousands of Christians and non-Christians for prayers, evangelisation and seeking intercession of the Blessed Virgin Mary for turnaround of situations in Nigeria.
The spiritual event was organised by the Catholic Diocese of Osogbo.
Addressing participants at the programme held between Saturday, February 11 and Sunday, February 12, 2023 with the theme: "Mary, Our Advocate, Turn Your Eyes of Mercy Towards Us (John 2: 1-11)," Bishop Oyejola asked them to collect their PVC and vote candidates that they know would ameliorate their suffering.
He warned them against selling or buying votes before, during or after the polls, stressing that voters should desist from collecting money from candidates they know they wouldn't vote for as such attitude is corrupt and sinful.
According to him, the idea of collecting money before or after voting should be discouraged and that for those who say they would collect money from a particular candidate and then vote another should desist from such and resist every temptation of commercializing their franchise.
He said to the pilgrims, "I beg you in God's name, all of you that have collected your PVC must vote. If you complain that the country is not working well, then, this is the time for you to correct it. Vote for the person that you believe must serve you well. Nobody gave us money to influence voting. We won't collect such money. Don't collect money from candidates you know you won't vote for. Why take it? When you know you won't vote for them. It's corruption. It's capital sin. No buying of vote, no selling of vote.
"I tell you again, vote for the person that will ameliorate your suffering. Pray but know that God will never come down and vote. When it comes to rigging, God can do something about the rigging of elections. Play your part. I am very sure that this country is going to be great. I don't have any doubt; it's going to be a great country."
The Bishop, while reacting to the naira design policy of the Federal Government, said, "Some of these policies are good. If this policy goes through well, your businesses will boom and you will save more. Those who take bribes will be traced. Some people have already hoarded money. Just recently in Lagos, I saw some people burning spoiled money just because they don't want to be caught. So, let's be cautious and always do the right thing. Don't litter the society, don't flout traffic regulations, don't follow one way when you drive, these are part of corruption. We should be disciplined."
Specifically addressing Catholics at the programme which featured healing services, thematic teachings and intercessory prayers for individuals and the country, Oyejola said, "I am begging all of us in our parishes to go back to the pious societies which include the Legion of Mary, Divine Mercy, St Vincent de Paul and others in order to get deepened in our faith. Parents, teach your children to be part of pious societies. That's what helps most of us and it helps to make us holy. Deepening the Faith is compulsory. More people are joining. Next week Wednesday is Ash Wednesday. Everybody must fast and pray and also save up for the poor by getting a piggy box."
Meanwhile, checks by The Point showed that l the naira and fuel crisis currently ravaging Nigeria could not stop the usual great turnout that the annual Oke-Maria Pilgrimage is known for.
The faithful waved through the difficulties being faced by Nigerians in accessing cash and fuel and attended the religious event in their great number.
Their presence in the ancient city brought life and glitz as pilgrims joyfully processed in prayer, songs and dancing through the streets to the hilltop for the main programme which was held overnight on Saturday and Sunday.
The roads to Otan-Ayegbaju witnessed heavy traffic movements and influx of people, including non-Christians who had gathered at the mountain to pray for themselves and the country, through the intercession of the Blessed Virgin Mary.