By ADELEKE ADESANYA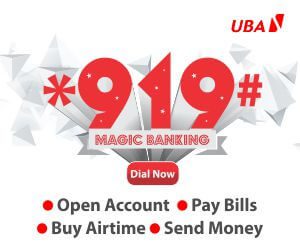 Adesuwa Etomi Willington is an actress, who is fast climbing the ladder of success in Nollywood.
The young actress, at the moment, is a full term act and also a leader, when it comes to originality, spice and every other aspect of drama.
Her first encounter with acting was at the age of seven, when she joined the drama club at her primary school.
At the age of 13, she relocated to the United Kingdom, where she eventually obtained a Diploma in Performing Arts, Musical and Physical Theater at the City College in Coventry and later added a degree in Drama and Performance at the University of Wolverhampton, where she bagged a First Class Honours. 
Talking about the tips in achieving a bright glowing skin, Adesuwa Etomi says, "I have a very tricky skin. So, I visit a dermatologist as often as I can, because if you have a sensitive skin, you have to take care of yourself and with my job, I wear a lot of makeup in lots of times; so, I have to visit a dermatologist.
"Secondly, I wash off my make up every single night. You shouldn't have any excuse not washing off your makeup. Also, I cleanse my skin every single day and I use a scrub, at least, three times a week and lastly, I always remember to wear a smile."
Regarding herself as a video vixen or a versatile talent, the fast rising actress says, "I would like to think I'm versatile. I'm not restricted to anything. I would like to think that I can work a couple of hours and do it successfully." 
On the task of being an actress and producer, she says, "My biggest challenge so far would have to be overcoming my own face, getting rid of the battles of the mind, going for what I really want and giving it my 100 per cent every single time.
"There are some times you are tired, but you have to remember that you have to give your work every opportunity that you get. So, I would have to say the battle of the mind, but we are overcoming."