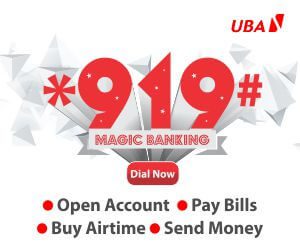 BY AKINWALE ABOLUWADE, IBADAN
As the scriptures put it, a man who is diligent in his work shall dine with kings and not mere men. This aptly tells the story of Wasiu Olatunbosun. He was until recently, when Governor Seyi Makinde dissolved his cabinet, the Commissioner for Information and Culture, Oyo State.
Olatunbosun is widely believed in the public sphere to be a bastion of information management, a mass communication teacher and practitioner, as well as a political grassroots mobilizer.
Olatunbosun's zeal for journalism and commitment to achieving results endeared him to leading politicians in the Pacesetters State; chief among whom was former Governor Lam Adesina.
A 1994 graduate of Communication and Language Arts, Education Department, University of Ibadan, Olatunbosun got his first appointment as a media manager in 1999 as Special Assistant to Local Government Chairman in Ibadan South-West. He doubled as an Assistant Information Officer.
Between then and now, Olatunbosun has switched roles at different times as a mass communication teacher, student, media manager, local government chairman and as Commissioner for Information.
He was in that capacity until Governor Seyi Makinde, on Tuesday, June 29, 2021, announced the dissolution of his cabinet.
As a journalist and close associate of the late Lam, Olatunbosun grew fast in influence and status in the political circle of Oyo State. Although those who should know claimed that Adesina would not want Olatunbosun to work with former Governor Abiola Ajimobi on the assumption that their agreement might not last long, he eventually left him to work with the late politician (Ajimobi) in his bid to be governor in the state.
With the emergence of Ajimobi as the governor, the profile of Olatunbosun who was a Mass Communication lecturer at The Polytechnic, Ibadan between 2002 and 2004 and Olabisi Onabanjo University, Ago Iwoye, Ogun State, between 2007 and 2011 pitched higher as a grassroots politician and a media expert.
"While many people described him as one of the few fortunate politicians lucky to reap the reward of their labour in politics, others saw him as a strong man who was humbled and wounded by people's fear of his strength and potential"
The former ward councillor, became state Publicity Secretary of Action Congress of Nigeria, 2010 to 2011, and then the Contact and Mobilization Chairman of Ajimobi election committee in 2011.
Against the hope by those who were following political activities in the state that Olatunbosun might be part of the kitchen cabinet of the governor-elect, he was made the caretaker chairman of Ibadan North-West, a position he held until 2014.
However, he was disenchanted following Ajimobi's second term victory as he was thrown out of the scheme of things. A journalist and political analyst in the state, who spoke anonymously on the alliance which turned soar between Ajimobi and some of his political associates, said, "Olatunbosun is widely celebrated as a core journalist and a strong grassroots mobilizer when talking politics. These are two potent instruments that typical politicians need as much as they fear them. A politician who needs to sway opinion and votes in his favour would need a mobilizer as much as he would need the media as an instrument of reaching out to a wider audience.
"Apparently, Ajimobi needed someone like Olatunbosun to win the second term election. He used him and a few others and the result was favorable for him. But the fear that late Lam Adesina had was confirmed when Ajimobi dropped Olatunbosun after his electoral victory.
"Ajimobi was said to be weary of Olatunbosun's growing influence at the grassroots, and could make him too strong and that might be dangerous for him (Ajimobi), so he weeded him off.
"Same way, during electioneering, Olatunbosun and a few others came handy for Governor Seyi Makinde. He used them. He made Olatunbosun a commissioner but despite his creativity, he was seen by those surrounding the governor as a potential danger because of his grassroots influence and his media background. Although the governor would not mind letting him perform to the best of his ability, his influence was whittled down by some forces at the corridors of power in the state. One can safely say that Olatunbosun was humbled and wounded by the forces of his strength which were his political ability and media engagements."
Olatunbosun, while speaking on his betrayal by the late politician, said, "When Ajimobi won election for the second term, there was an issue. He felt that he was not comfortable with me and that made me start the struggle where the factional Unity Forum in the All Progressives Congress left the party. That was responsible for the party's loss at the poll. I contested on the platform of the African Democratic Congress for the National Assembly but could not make it."
He was involved in a coalition arrangement where it was decided that they would give support to any party which had a higher number of elected representatives at the National Assembly. The coalition supported the Peoples Democratic Party which eventually carried the day in the 2019 governorship election. "I was made the Commissioner for Information for one year and about 10 months.

"When I resumed, I realised that the Ministry of Information had no tools on ground to work with; not even a single camera for recording. They didn't have anything. Instead of focusing fully on mass media alone, I decided to combine the mass media and the new media. I introduced the online television and radio called Alore Radio and Alore Television with about 800,000 audience," he said.
The new media was used as a tool to promote state activities. The Ministry of Information engaged the grassroots people in a bid to get feedback from them. The state government described the method as a demand-driven approach to administration. The feedback from the public is presented at the State Executive Council meeting to measure the state government's performance as well as to draw a list of projects to be given priority.
While many people described him as one of the few fortunate politicians lucky to reap the reward of their labour in politics, others saw him as a strong man who was humbled and wounded by people's fear of his strength and potential.