The Chief Executive Officer of Bras Marine, Abayomi Sonuga, urges the Muhammadu Buhari administration to check bureaucracy, reduce import duties and ensure security as ways of encouraging investors in the marine and other sectors of the economy. He spoke with ABIOLA ODUTOLA. Excerpts: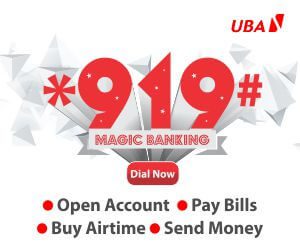 As the only boat and yacht company in Nigeria, how would you assess the growth of the water transportation sub-sector?
The water transportation industry has not performed up to expectation. The little growth witnessed in the sub-sector is still too low compared with the population of Nigeria and developments in other developing and developed countries. As the only boat and yacht company in Nigeria, I think we would be very fortunate to market 100 boats in a year.
Don't you think the shortfall is due to the perception that the sub-sector is for blue-chip companies and investors?
I understand that and that is why our margin is very small. We are determined to change Nigerians' perception about boats and yachts. If you check our prices and compare them with what you would find on the sites of operators in other climes, you would be wondering what we are doing. We just want to convince the market that this is real and not for the rich alone. We believe if we do this; it would go a long way to further boost the industry.
Won't such a marketing strategy affect your turnover?
Our aim is to drive awareness and interests in boating. It is not how many boats we can sell; it is also about the after sales service and the clusters of other job opportunities it will create for people. It is not all about profit making. That is not the idea. It is the passion to make a mark through quality services to our people that matter most to us.
Some stakeholders argue that the government has not explored all the potentials in the lagoon for water transport. Is this true and what are your expectations?
As far as I am concerned, the federal government needs to encourage entrepreneurs who are interested in investing in the sub-sector. We don't know how we are going to achieve that but we are looking at making a presentation to the Buhari administration. Recently, the Nigeria Customs Service announced that it would increase duty to about 70 per cent. If the government is determined to improve the tourism sector and become less dependent on oil, increasing duty is counter-productive. This is neither good for boating business nor is it a way to encourage those of us in the business. That is why many people deliberately don't want to invest in boating business or water transport.
What other challenges do you face in the industry?
There are great potentials in water transport business. But people now prefer to buy boats for their personal enjoyment because they don't want to be bothered by the official bureaucracy. We are hoping that there will be a change in policy so that people can invest in water transport and tourism. Many people want to invest in water transportation and boost tourism; these people should be encouraged and not scared away by unfriendly policies. The dispute between the National Inland Waterways Authority and the Lagos State Waterways Authority must be resolved for things to further improve. They are both at
For the concluding part of this story and others, grab your copy of The Point from your nearest vendor