The Delta Unity Group, a formidable political pressure group within the Peoples Democratic Party in Delta State, has declared that its major priority is to rescue Delta PDP from an undeserved political defeat at the coming 2023 general election.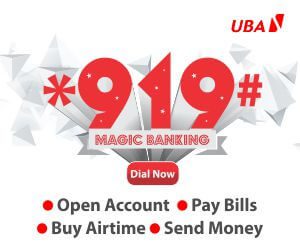 Former Speaker of the Delta State House of Assembly, Rt. Hon. Peter Onwusanya, who is one of the arrowheads of the group, disclosed this on Thursday while addressing members of the group from Delta North Senatorial District at a meeting he hosted in his residence in Asaba, capital of Delta State.
Onwusanya said the group is particularly concerned with the possibility of the opposition All Progressives Congress taking undue advantage of recent developments in the PDP to grab the governorship seat in the state.
He said leaders are chosen by God to arrest ugly situations like what is going on in Delta State PDP and the DUG is on a rescue mission for the party in the state.
Onwusanya, who noted that a victory for PDP in Delta State is a victory for PDP in Nigeria, especially with Delta son, Governor Ifeanyi Okowa, as vice presidential candidate, reiterated that the truth must be told that Olorogun David Edevbie remained the candidate of PDP in Delta State for the 2023 governorship election and they have a duty to rally round him.
He disclosed that he has appealed to the State PDP Chairman, Olorogun Kingsley Esiso, not to take sides since both Olorogun David Edevbie and Sheriff Oborevwori were his children, being members of the same party.
"There is an existing pronouncement by the court that Olorogun David Edevbie is Delta State PDP candidate. Since the court has pronounced him we have to promote him."
Onwusanya informed that the group has been to the three Senatorial Districts of the state to mobilise, unite and focus members towards achieving victory for the party at all levels in the forthcoming elections and would soon begin to cascade their mission down to the federal/state constituencies to ward and unit levels.
Notable personalities in attendance include another former Speaker of DTHA, Rt. Hon. Olisa Imegwu, Uche Osadebe, immediate past Chairman of Oshimili South Local Government Area, Larry Ezechi, former Vice Chairman Of Ndokwa East Local Government Area, Philip Owete, former Chairman Of Ndokwa West, Fred Ofume, immediate past Chairman of Ika South Local Government Area, Henry Nzekwe from Aniocha North, amongst others.
While Daniel Reyenieju, immediate past member representing Warri Federal Constituency, Ithiako Ikpokpo immediate past Chairman of Isoko South Local Government Area, Comrade Michael Akpobire, Hon. Godwin Abigor amongst others from Delta South and Central Senatorial Districts joined in solidarity.