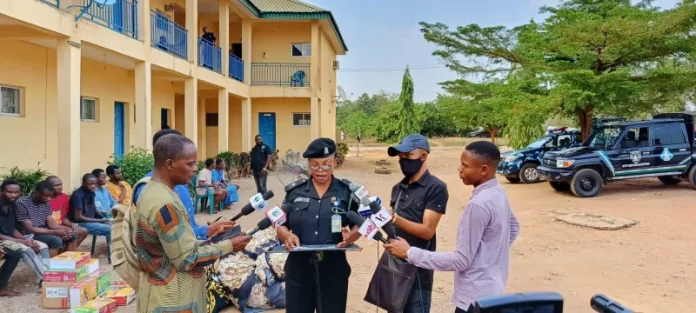 BY TIMOTHY AGBOR, OSOGBO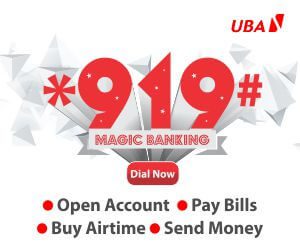 Two suspected ritualists have revealed how they purchased human parts from sellers in Ogbomosho, Oyo State at prices ranging from N2,000 to N5,000. The suspects, Mutiu Olarewaju and Adebowale Abdulsalam, who have been dealing in the sale of human parts for years, were among those arrested by the Osun State Police Command recently.
After Olarewaju was arrested through a stop and search conducted by a team of policemen around Ifon-Osun, along Ogbomosho road, he confessed to the act and took the Police to the house of his partner in the alleged crime, one Adebowale Abdulsalam. The Public Relations Officer of the command, Yemisi Opalola said Olarewaju was apprehended on January 16, 2023 at about 1:30pm.
She further explained that the suspect was among five passengers journeying in a red unregistered golf car coming from Ogbomosho before they were stopped by a patrol team. After the occupants of the car were asked to alight from the car for searching, the operatives searched the car and discovered a bag of garri belonging to Olanrewaju.
The bag of garri was searched and it was discovered that seven polythene bags containing fresh flesh suspected to be human parts were hidden inside the edible. Opalola noted further that the investigation police officers extended their probe to Ilogbo area of Ogbomosho in Oyo State and arrested Olanrewaju's supplier, Abdulsalam, after he (Olanrewaju) confessed to the crime.
Abdulsalam was arrested with another fresh flesh suspected to be human parts packed in a container after his house was searched. In the course of interrogation, Olanrewaju confessed that he met Abdulsalam at Ifon-Osun when he visited one of his relatives in the community and since then, they had been partnering in crime.
Olanrewaju confessed to the crime, saying he used to supply the human parts to some other ritualists who demand for them. "Since I met Alfa Abdulsalam, I have been buying human parts from him in Ogbomosho, at amounts ranging from N5,000 to N2,000.
He sells to me depending on the part, size and quantity requested from my clients," he said. The second suspect, Abdulsalam, also led the Police investigation team to Janta area in Ifon-Osun, where he lives, and there, the team arrested another of his accomplice who happened to be his buyer.
Abdulsalam also confessed that he had been buying the parts from one Alayo in Ogbomosho who is now on his heels. He said the fleeing Alayo was a graveyard guard in one of the cemeteries in Ogbomosho and that he used to dig out corpses and fetch their parts. Meanwhile, Opalola said the suspects had been charged to court for prosecution.