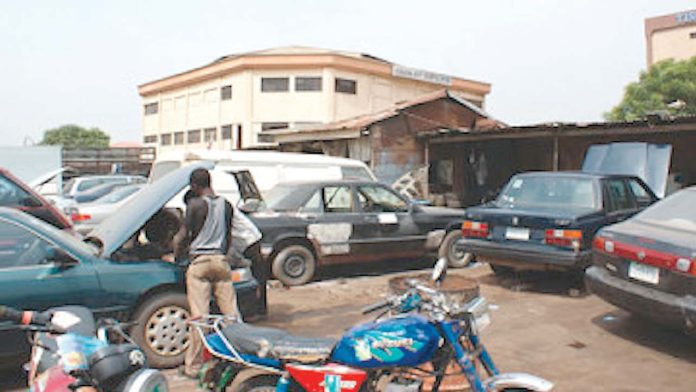 BY TIMOTHY AGBOR, OSOGBO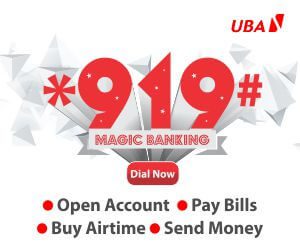 For automobile mechanics, vulcanisers and panel beaters, their afflictions have been compounded since the prices of Premium Motor Spirit popularly known as petrol hit the roof top following the removal of fuel subsidy by the Federal Government.
With a litre of fuel going for N580 and more in different parts of the country, these artisans revealed that most private and commercial vehicles that were visiting their workshops daily for services had stopped, noting that the development had taken its toll on their revenue base.
They lamented that the low patronage had now made it more difficult for them to feed their families and discharge other financial responsibilities.
Findings revealed that several car owners across the country have resorted to trekking and using public transport to get to their destinations and only use their cars occasionally because of high cost of fuel.
This has led to a further decline in the quantity of petrol consumed by motorists since pump prices increased.
Some mechanics and vulcanisers who spoke to The Point lamented low patronage and called on the Federal Government to ensure that the price of fuel reduces and becomes more affordable so that motorists could return to using their vehicles often.
They disclosed that some of their apprentices had absconded from work due to their inability to adequately remunerate them for feeding and transport and that learning had become difficult since there had not been much services.
Findings by The Point revealed that mechanics and vulcanisers who are severely affected have taken to commercial motorcycle and shuttle bus transportation, farming and other menial jobs to be able to fend for their families.
Lamenting, a mechanic at Smart Auto Clinic, Osogbo, capital of Osun State, Muritala Oluwasina, said life hadbecome more difficult for him since he had become less engaged as only a few vehicles make it to his garage for repair and services.
Oluwasina said he had to ask some of his older apprentices to engage in other means of livelihood since he could no longer raise some tips for their feeding and transportation.
He said, "I must confess to you that we are really suffering. The fuel subsidy removal which caused petrol price increase is really affecting us greatly. It is when motorists take out their vehicles that they would require mechanical services. Ever since petrol price increased, we have discovered great reduction in the number of our clients who bring their vehicles for services.
"Before the subsidy removal, we were repairing about six to seven vehicles weekly. If we are not doing faults, we are doing wheel balancing or brake pad repair but now, we hardly have one vehicle to repair in a week. Some times, no one brings a car for repair at my workshop in a week. In order not to continue rendering my apprentices totally useless, I had to ask them to go and find other works to do. I have seven and as you can see, these are only three with me, the four others are on building sites engaging in daily jobs."
The mechanic called on government and other stakeholders to do something fast on how petrol price would drop, saying "once it drops, people will go back to driving their vehicles."
Oluwasina's predicament is not different from that of another mechanic in Otapete area of Ilesa, Nureni Ajibola.
Ajibola, who was dosing off when our correspondent visited his almost desolated workshop, decried his dwindling revenue base, saying his workshop had remained almost deserted compared to a few weeks ago when petroleum products were cheaper and vehicles were on the roads.
Vulcanisers in Osogbo metropolis also complained of poor patronage as a result of the hike in petrol price. In their separate interviews, they submitted that if the pump price was not brought down, they might look for other means of livelihood.
A vulcaniser at Odi-Olowo area, Jimoh Ishola, explained how he used to attend to about 10 customers daily before the situation changed. Now, according to him, he hardly sees three motorists or motorcyclists to attend to at his workshop.
Ishola said, "The hike in petrol price has caused me and my other colleagues great pains. To feed our families has been very difficult. Most private motorists no longer take out their vehicles, they now trek or board public transport. It is when vehicles and motorcycles are moving that tyres will become flat so that we can pump them or even repair them. I discovered that vehicle parts are also expensive and this also contributed to the abandonment of vehicles. The cost of items in the market is rising and people are lamenting.

"Before, I was getting about 10 customers who were private car owners, daily, but now, it is very difficult to get three customers. I observe that car owners now take out their vehicles during weekends alone, maybe when going to church."
"We beg government to ensure that the petrol price is brought down and should not delay further. The pain is so much for us. There is no more value in the naira and the little we are getting can't even afford anything meaningful at market whenever we go to buy foodstuffs," he lamented.
Findings further revealed that while some motorists are abandoning their vehicles, others have put theirs up for sale.
A resident of Osun State who owns a car, Benedict Jude told The Point, while pointing to some parked vehicles with bottles of water on them, that the bottles on the vehicles indicated that the vehicles were for sale.
He said the place was for private car owners to sell their vehicles and that the number had increased since thepump price increased.
"Mine is the Mazda car (pointing to the vehicle); I have been driving it for two years now.
Although, I have been complaining because it used to consume more fuel but ever since this subsidy removal, it has become unbearable for me; I don't have any choice other than to sell it. I have parked it for sale for about two months but potential buyers have not given me the price I want. Other vehicles parked also belong to private individuals and they have been there since petrol price increased," he disclosed.