FG says we shouldn't expect salaries till January – Doctors
Ask CMDs for your salaries – FG
Though not new to labour related disputes, a new wave of industrial disharmony sweeping
through some federal medical institutions across the country may put the lives of millions of Nigerians thronging the facilities for medical attention in grave danger. A month-long investigation by our correspondent revealed that a large number of dissatisfied medical
workers, including doctors, had stopped going to work, owing to what they described as "inequalities, unfair treatment and corrupt practices within the system."
The doctors, in particular, now freely attend to private practice or show up at work as they like and attend to patients half-heartedly, according to findings. Some of the institutions affected include the Federal Medical Centre, Abeokuta, Ogun State; FMC, Lokoja, Kogi State; FMC, Ido-Ekiti, Ekiti State; University College Hospital, Ibadan, Oyo State, and the Lagos University Teaching Hospital, Idi-Araba, Lagos, among others.
According to The Point's findings, while some doctors are being owed a backlog of salaries dating back to four months, some health workers are being paid wages far less than what some colleagues on the same work grade earn. In some other cases, following promotion to new positions, some workers were left on their old salary scale while some colleagues, with whom they were promoted, began receiving salary payments based on their new positions.
Following complaints, however, the affected health personnel were upgraded and promised their arrears. But they have continued to wait endlessly. Besides, there are also allegations
that the Federal Government, through the Federal Ministry of Health, had alerted some doctors that their salaries from October to December 2016 would not be paid till the end of January 2017. The information was allegedly contained in a circular that emanated from the Health Ministry and was addressed to the CMDs of the institutions. Some of the affected workers across the hospitals, who spoke with The Point, disclosed that they were informed by the Head of the Administration Department that the Federal Government was
broke and could not afford to pay outstanding salaries for now. The effect of all the development is the lackadaisical attitude of most of the affected personnel to healthcare delivery, which has now become pervasive in their respective institutions.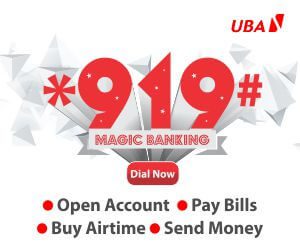 This was evidently witnessed by our correspondent on a visit to FMC, Abeokuta during the week, when she sighted a rather long queue of patients waiting to see one of the affected doctors who had abandoned his duty post.
And this is coming on the heels of the United Nations Children's Fund's revelation on the degree of lack of access to quality health care in the country. According to UNICEF, at the
last count, over 100 million Nigerians were believed to lack access to international standard healthcare service.
We can't continue saving lives in hunger – Doctors
At the FMC, Abeokuta, most of the medical doctors, who spoke with The Point in separate interviews, said that their enthusiasm for work had since reduced, following the disclosure by the CMD's office that the government was broke and would not be able to pay any
salary till January 2017.
According to a respondent, who preferred anonymity, the doctors were asked to manage their savings effectively and prepare for hard times. He said, "That information is taking a toll on the attitude of the health professionals to work. A lot of my colleagues, who own clinics and hospitals have been paying more attention to their businesses compared to the time they spend at work. And surely, this attitude will affect the health system.
Each time we tried to migrate everybody to the new system, we ran into difficulties from the top. My former supervisor, who tried last year, was suspended for no cause.
"But I blame government for the development. How will the government expect doctors to be committed and dedicated when they have been informed that there are no
chances of receiving any salary for some months?"
In the case of the doctors at UCH, Ibadan, they are still in shock as they frowned at what they described as negligence and an act of irresponsibility on the part of government. "We thought there would be an assurance that our October salaries would be paid sooner than expected but we were stunned when we were informed that we should not expect any salary till 2017.
We all understand that the recession is biting hard on the economy but health workers should not bear the brunt alone. This administration has proved that it is not prepared to
perform its responsibility," another doctor lamented.
Another medical practitioner at the FMC, Lokoja, who said he was also a victim of what he described as an unfair treatment, alleged that the President Muhammadu Buhari administration had decided to treat health workers unfairly compared to their counterparts in other sectors. According to her, reducing the federal allocation of the sector from 6.24 per cent in 2015 to 4.64 per cent in 2016 is an attempt to frustrate
medical practitioners.
The female doctor, who asked not to be named because of the sensitivity of the matter, said, "If less attention is paid to us while we are supposed to be the lifeline of the nation
and more is given to legislators, education and agriculture sectors, when they are ill or rushed to the hospital, how do we give our best? All sectors should be treated fairly without sentiments because none can survive alone."
Though, the Head, Clinical Services, FMC, Lokoja, Kogi State, Dr.Jones Taiwo, could not confirm if such information came from Government to members of staff, he confirmed to The Point that a sizeable number of staff of the hospital were being owed two months salaries or more. He disclosed that some consultants, corps member, house officers and cleaners who had not been migrated to the Integrated Payroll and Personal Information System were owed two months salaries while their colleagues, who were recently migrated, had not been paid their arrears.
"That development had caused a misunderstanding among workers. Aside from that, some of us have not received October salary, let alone that of November that just ended. It is obvious that salaries may not be paid, considering the reduction in the budget allocation when cost of tools and commodities had skyrocketed since the beginning of the year," he added.
The case of FMC Ido-Ekiti is similar to that of Lokoja. A source in the Accounts department of the hospital, who also preferred anonymity, disclosed that the increment in the salaries of staff that had not been migrated to the IPPIS appeared to be missing in transit.
"There was an increase in salary, which is yet to be received by some workers. And there is no hope that they will get the balance of about two years' outstanding arrears. Each time we tried to migrate everybody to the new system, we ran into difficulties from the top. My
former supervisor, who tried last year, was suspended for no cause," the source disclosed.
GOVT UNFAIR TO HEALTH WORKERS – EXPERTS
Meanwhile, a consultant at the Healthgate Specialist Clinic in Lagos, Dr. Ebere Anomneze, has frowned at what he described as an unfair treatment on the part of the Federal Government.
"It is a bit harsh and difficult to understand. The Federal Government prepares the budget every year, which includes payment of salary. It has to be all civil servants; it cannot be health workers alone. I heard earlier in the year that the allocation could not pay salaries of workers in the health sector but I had thought the ministry would be proactive about tackling such challenge," he concluded.
Similarly, the factional Chairman of the Nigerian Medical Association, Lagos State branch, Dr. Omojowolo Olubunmi, blamed poor healthcare on intra-professional rivalry and inequalities.
He urged government to take a holistic look at the sector with a proactive crisis resolution mechanism in order to prevent a total collapse. He said, "We must strive for budget allocation to health to approach the 15 per cent recommended by the World Health Organisation. Government agencies also need to strengthen the framework to curb medical quackery, which is a scourge."
WE EXPECT GOVT TO PAY SOON – NMA
Meanwhile, the President of the Nigerian Medical Association, Prof. Mike Ogirima, told The Point that, though he was not aware that salaries would be delayed till 2017, he knew that some of the Federal Government hospitals had difficulty in paying September and October
salaries.
"I am aware that the ministry said 'salaries envelopes' had been exhausted, which means that there is no fund to pay workers," he said. Ogirima, however, added that he was reliably informed by a source in the National Assembly the virement request made by the
Federal Government on November29, 2016.
Virement is an administrative transfer of funds from one part of a budget to another.
A few days ago, the Nigerian Senate approved FG's request for virement of funds worth N213.8 billion appropriated in the 2016 budget for special intervention to be used to fund some recurrent and capital items.
"We hope that since it was part of it, outstanding and subsequent salaries will be paid soon without any delay," he said.

ASK THE CMDs – FG
Reacting to the allegation by the workers that salary payment was to be delayed till January, the Director, Media and Public Relations, Federal Ministry of Health, Mrs. Boade
Akinola, said, "We will not respond to a rumour except they provide evidences of the claims. The Chief Medical Director of the hospitals should answer all questions on the
salaries of their staff."