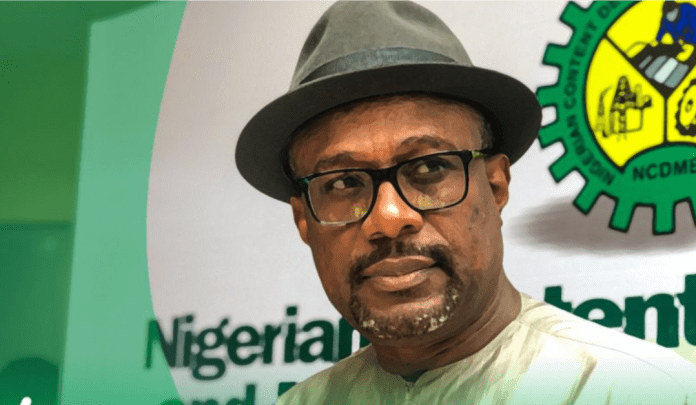 BY FESTUS OKOROMADU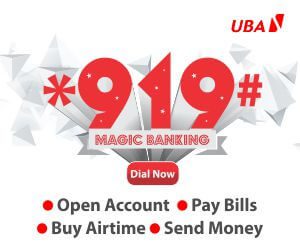 The Executive Secretary of the Nigerian Content Development and Monitoring Board, Simbi Wabote, said the board's commitment to the development of some key infrastructures in the oil and gas industry is driven by the perceived opportunities available in such areas.
The NCDMB boss who stated this while delivering his keynote address at the just concluded Nigerian Oil and Gas Opportunity Fair (NOGOF 2023) in Yenagoa, Bayelsa State, listed some of the project the board is undertaking to include, the Brass Island Shipyard, the Nigerian Oil and Gas Park Scheme (NOGaPS) at Odukpani in Cross River state, as well as one at Emeyal-1 in Bayelsa state and the Oloibiri Museum and Research Centre also in Bayelsa State.
Describing the Brass Island Shipyard project, Wabote who affirmed that NCDMB has commenced the front-end design as opportunity- driven, said "We see opportunities on the need to put in place a dockyard of sufficient size to handle repair and maintenance requirements of marine vessels of various sizes including container ships, oil tankers, and LNG carriers.
"The Brass Island Shipyard project entails the development of 310m graving dock, 650m fitting out quay for LNG carriers, oil tankers, and cargo ships of up to 150,000DWT (Deadweight Tonnage).
"In a year, the shipyard will enable in-country maintenance – repairs of 7 LNG vessels or oil tankers, 21 containers ships, 8 jack-ups of 30 other vessels.
"It'll further boost our national shipbuilding, maintenance & servicing capacity earning Nigeria revenue & foreign exchange," he insisted.
On the benefits of the Industrial Parks he said, "We continue to put in place some building blocks to support value retention in-country. The Nigerian Oil and Gas Park Scheme (NOGaPS) at Odukpani in Cross River state and the one at Emeyal-1 in Bayelsa state are both at advanced stages of completion.
"The industrial parks provide opportunities in the areas of manufacturing, logistics, security, facilities management, training, catering services, occupational health services, and many others.
The Oloibiri Museum and Research Centre is another complementary infrastructure that will enhance Conference Tourism in Nigeria," he stated.
On the choice of this year's NOGOF theme: "Oil & Gas Industry – Catalyst and Fuel for the Industrialization of Nigeria," Wabote said it was designed to reflect the pivotal role that the oil and gas industry is expected to play in driving the economic growth and development of Nigeria.
He listed the objectives of the forum to include: Showcase opportunities in the Upstream, Midstream & Downstream sectors of the Petroleum Industry; Provide opportunity for foreign & local investors to build synergies in the Nigerian oil & gas industry; and provide opportunity for Nigerian firms to showcase their capabilities.
In his goodwill message, Country Chair, Shell Companies in Nigeria & MD, SPDC, Osagie Okunbor, described Wabote as one of Shell Nigeria's best exports for his professionalism & data driven management style that has made NCDMB an agency we can be proud of & Number 1 in the country.
Similarly, CEO, NUPRC, Gbenga Komolafe, represented by Kelechi Ofoegbu, said NOGOF 2023 was not just an opportunity for investments but to interact and get feedback.
"We will be listening and responding to stakeholders in the course of NOGOF 2023," he said.