The Chairman of Accord Party in Osun State, Pastor Victor Akande, in this interview with TIMOTHY AGBOR says the party would be working with other political parties to defeat the ruling All Progressives Congress (APC) in the July 16 governorship election. He denies speculation that the gubernatorial candidate of the party, Dr Akin Ogunbiyi is being used by Governor Gboyega Oyetola to shrink the chances of the Peoples Democratic Party after Ogunbiyi was frustrated out of PDP. Akande gives other hints on what Accord Party would do differently if voted into power. Excerpts: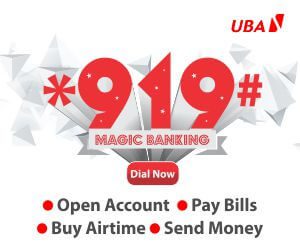 It has been said that Accord Party didn't have governorship candidate but when Akin Ogunbiyi was frustrated out of the PDP, you sold your platform to him. How do you react to this?
No. We didn't sell our platform to Akin Ogunbiyi. Before Ogunbiyi came on board, we had a candidate. If we didn't have a candidate, Ogunbiyi wouldn't have been able to come in. If we didn't have a candidate, INEC would have approved substitution for us. The fact that Ogunbiyi came on board after the closing date for all the primaries in this state and if we don't have a candidate, there won't have been room for us to substitute. There is no iota of truth in the rumour that we never had a candidate. They can go and check on the list of the candidates that came to the public on March 25.
So, how easy was it for Accord Party to substitute the former candidate with Ogunbiyi?
This is a political situation. Once there is a talk and a sense of understanding among parties and candidates, that's all that we need.
That is not new to politics. Our candidate has the interest of Osun State at heart but he knows that Ogunbiyi's candidacy will go far to win election. So far they have the same goal, same mindset and same purpose for Osun State, so, it was easy for one to step down for the other so far he (Ogunbiyi) is not going there with any ulterior motive, he is not going there for selfish interest. When our candidate saw that Ogunbiyi can do it better, the best thing for him was to have stepped aside. That's why Accord Party is different from every other political party. We are always having the interest of Osun State people at heart and that is why it was easy for us, without any rancour, or court case when we changed candidate.
You have not been known to be active in the politics of Osun State, so how do you intend winning the July 16 governorship election?
I would like to first correct the impression that we are not active in Osun State. Accord Party has been active. There is no election that happened in Osun State that our party did not take part. In 2018 when the immediate past governor of the state, Rauf Aregbesola conducted the chairmanship election, out of all the 90 political parties in Osun State as at that time, because presently we have only 18 political parties, only Accord contested with APC, so that shows that we have always been active.
Even at that time, PDP never participated in that election. That shows that we have always been active. As Accord Party, we are everywhere.
Although it is true we have dominant party, but that doesn't mean we are not active. So, Accord has been active and we have the assurance that we are winning the election because firstly, we have structures in all the local governments, secondly, when we talk of structures, they are very important, but people are the major structures. If you compare the number of politicians in Osun State with the number of voters, you will see that this is very minor. The number of politicians is not equal with the number of voters in Osun State at all. It is like a ratio of 20:80; so who is going to decide? Who are the real structures? The politicians or the people? So, the people are the real structure because they are the one to determine who would become the governor of the state.
That is what we are banking on because we have known the people; we have conducted a poll that shows that the people of Osun State have rejected the two dominant parties in this state and they are looking for a new platform, a new face to govern the affairs of the state in this coming July 16, 2022 election.
Accord Party is a new platform. We haven't been in the governorship position before and our candidate is also a new face, he hasn't been in government position before. We have what people are yearning for, the true structure in Osun State. What they need we have it, we are a new platform and there is nothing people can say Accord Party has done bad, and our candidate too. We have tried both left and right and presently Osun State wants to take a new path and see what will happen. The electorate is yearning seriously for a new platform and new face entirely to take care of the affairs of the state.
How rooted is Accord Party in Ife and Modakeke?
We are well rooted in these areas. Don't forget we have party structures there; don't forget the past elections where we have the House of Assembly candidates in all the four local governments in Ife area. We have our representatives there. At that particular time, our senators came from there. This time around, we have well known people that are there so in those areas we are well rooted.
And on daily basis people are coming to our party from the Peoples Democratic Party (PDP), Action Alliance (AA), Africa Democratic Congress (ADC) and Social Democratic Party (SDP). So, on daily basis we are welcoming people into this party; we are well rooted, well grounded. Accord Party is soaring on daily basis; we are enlarging our coast as a party in all the local governments.
"What I can tell you is that we are working with other political parties to wrestle power from the incumbent. With the yearning of the people looking for a new party and a new face, we are working seriously to be in power"
How would your party handle the debt profile of the state if you win the election?
We know for sure that Osun State is indebted and that is due to the bad administration on the part of the last government, I mean the former governor. For me, it is not a bad thing to take a loan but what exactly do you want to use the loan for, that's the most important thing. Do we take a loan to share it among ourselves, or we take it to improve the life of people in whose name the loan is taken? What can we see physically that you have used the loan for? That is where we have the problem. Are the people aware of this debt? We shouldn't run a government like a cult whereby everything is covered. We should allow people whom the action we want to take will affect to know the action we want to take on their behalf. Truly, the state is seriously indebted but it is unfortunate that we cannot see what this debt was used for presently. And when we are voted in as the next government in this state, one of the things in our mind is to industrialise the state and the money coming from it would be used to pay the debt and to clear backlog of salaries and all the entitlement of our pensioners.

Some political parties negotiate when election comes with the two dominant parties. Is Accord thinking along that line?
This is not going to happen. Presently, we are having a viable candidate and it is the people that determine who become their governor, their rulers. Accord Party may not be a dominant party in Osun State, but with the feelers from the people, the poll conducted and the yearnings of the people, we believe we are going to win this election. So there is no room for negotiation.
It is alleged that your candidate is being used by the ruling All Progressives Congress (APC) to destabilise PDP. How true is this?
The rumour that our candidate is being used by Governor Gboyega Oyetola to destabilise the PDP is not true. If he is being used by the government of the day, when he defected from PDP he would have gone straight to APC. And look at the pedigree of our candidate, Akinade Akanmu Ogunbiyi, what do you think Oyetola will offer him that he will allow himself to be a tool of destruction like that? He is a man of integrity and he is a man who cherishes integrity above silver and gold. So, he will not allow himself to be used as a tool of political disorder. That is just a rumour. It cannot be substantiated by anybody. You see what happened on 26th April during our declaration here, you can see the mammoth crowd that came out to support him. Someone who is being used would not spend such amount of money for campaign. We have been moving from one local government to another for our campaign. Someone being used is not going to embark on that. What is going to be his gain for being used?
We know the political terrain very well. When you are working for any government, you just fold your hands, and two days to election you just defect or tell your followers who they will vote for. You don't need any campaign or spend such huge amount of money. So it is a rumour to say Akin Ogunbiyi, our candidate is being used by Oyetola. There is no iota of truth in it.
What is your reaction to the statement credited to the PDP candidate, Senator Ademola Adeleke, who said the election would be fire for fire, euro for euro and pound for pound?
The statement made by candidate Senator Ademola Adeleke during one of his campaigns that it will fire for fire, that statement is reprehensible. I don't think election should be a do or die affair. We should allow a peaceful and fair election to take place. God lives in heaven and rules in the affairs of men and he gives power to whoever he chooses. I don't expect such a statement from someone who's vying for the position of governor of Osun State.
When we say fire for fire, when we kill all the people, who are we going to govern? When we allow violence to take over the electoral process, with what eyes will the world going to view us? As human being or as animal? So, I don't expect such a statement from someone who's aspiring to be the governor in Osun State.
I believe the people of Osun State know exactly what they want and I know you cannot give what you don't have and that shows the level of his intellectual capacity. That shows what he has upstairs. If you have something upstairs, you have something good to offer the people of Osun State. I don't think that is what he should be saying during campaign. The world has grown beyond that. Osun State people are 'Omoluabi people.'
Also on the issue of euro for euro, pound for pound and dollar for dollar, that is very bad. We should move away from the era of vote buying. That is why I tell people everywhere I go, we should stop this. I told our canvassers that we need to fight against two things in this coming election. The first is voters' apathy. A lot of people have decided they are not voting again because they believe their vote doesn't count. So, let them realise their vote counts. INEC has improved on their strategy. A lot of their programmes have been digitalized so it is becoming more difficult on daily basis for elections to be rigged in our country; so when you vote, it will count. We must let people know that.
The second thing we are fighting is the issue of vote buying. Why should we buy vote? That is why we find ourselves where we are; always complaining. Look at the politicians in Europe, America, look at the way they treat their people. When they make a promise, they fulfill it. Yes, I believe they do so. I lived there; they have good politicians. When election comes, when any candidates come up, the people of that jurisdiction open account for him and they will be supporting him. It is the money they gathered for him that the man will use for his campaign, thereby when he gets there, he will see that truly people put him there because they supported him with their time and money. Therefore, he would satisfy the people who have helped him to get that position.
But in our own case, politicians spend so much money to get position. So, when he gets to the position, what he is going to look for is how to make those monies back, and how to get money to prepare for the next election. For this reason, he won't be able to do anything.
Let us put people in government in a way that when they get there, they will be able to govern very well. If we emphasise on money before voting for people, I tell you, things will remain the same. If we don't fight this evil of vote buying to a standstill, things will not change in this country. So, we need to change our mentality, we need to change our attitude, we need to change the way we view things.
Government, governance is not a business. In this way they are turning it to business. Every rational thinking person in this state should condemn it. Civil societies, NGOs should condemn it outrightly. As Accord Party, we are not going to be involved in vote buying. We don't want to be part of this. And this is what we have been telling our people, this is what our educational group has been going around to educate people about. It is evil in disguise. When we take money to vote, we have sold our rights, future and not only our future but that of the unborn children.
During the 2018 governorship election in Osun State, SDP at a point merged with APC to defeat PDP. Would you also be considering such if the opportunity shows itself?
No. We don't have such a thought on our mind because we know that with what we have been hearing from Osun State electorate and the massive support they are giving us, we know that we are not going to merge with anybody to win this election. We are winning this election. We are winning this election outrightly. We can only accept those who want to merge with us but for us merging with another party, no. By the support of Osun electorate, we are winning this election.
Does it mean you can't team up with other parties to win?
We can team up with other political parties but not team up with the ruling party or like PDP, SDP. No. If they want to team up with us, we are willing and we have been working with other political parties also because it's not only Accord that adopted Dr Akin Ogunbiyi as candidate, it's only that he is using Accord platform to achieve his ambition. We collaborate with other political parties but I wouldn't want to mention names because we wouldn't want our opponent to take advantage of this. But what I can tell you is that we are working with other political parties to wrestle power from the incumbent. With the yearning of the people looking for a new party and a new face, we are working seriously to be in power.