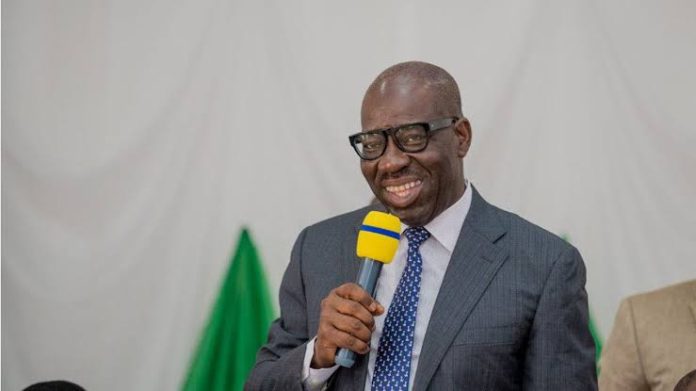 The Edo State Governor, Godwin Obaseki, has said his government has in the past seven years undertaken an aggressive oil palm development project to drive investment across the entire agricultural value chain and boost the economy of the state.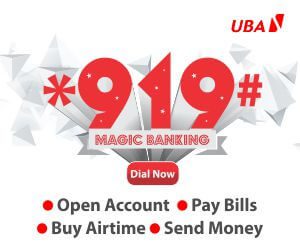 Obaseki, while speaking to journalists in Benin City, said his administration has been very keen on using oil palm as an agricultural product to attract huge investments, noting that the government has allocated over 70,000 hectares of new lands to investors for oil palm cultivation.
He said, "If you think about this, palm oil is really indigenous to us here. We have seen people come here, collaborate with us, take materials from us and take them back to their country and see how they have used it to transform their economies-countries like Malaysia and Indonesia. Today, you know what Indonesia earns from oil palm.
"Don't forget that oil palm is the most prolific edible plant in the world. You get more yield than groundnuts and others. For us, that's the reason why we've been very keen on using oil palm as an agricultural product to attract huge investments. It will be difficult to find somebody who will give us half a billion dollars for cassava. But with oil palm, because of its very nature, it is easy to get investments."
According to him, "These investments are not only in terms of mechanisation, but skills – agronomic skills and other skills for proper farming practices. These are needed to help you develop your agricultural industry. The reason we have been very aggressive is that if we are able to bring in investment for oil palm, then we have brought in the business and investment to develop the entire agricultural sector. It's very strategic and deliberate and this is going to impact the economy greatly."
The governor added, "You know, we have given out up to 70,000 hectares of new lands in addition to what has been cultivated by the two major companies already investing in oil palm in Edo. Assuming for each hectare, you need 50 people to cultivate it, at 70,000 hectares, you already have how many jobs?"
The Obaseki-led administration created the Edo State Oil Palm Programme, targeted at producing, protecting and rehabilitating the oil palm sector by developing the oil palm programme that creates jobs, provides livelihood and contributes to forest management and restoration.
Over 180,000 hectares of land have been set aside to be allocated to investors and investments of more than $500 million have been attracted through this programme.
Today, Edo has the largest oil palm plantation programme in Africa, championed by Dufil, Saro Africa and other new entrants into the Edo oil palm industry in addition to the already established ones like Presco and Okomu, among others.
Meanwhile, more than 23,500 residents of Edo State have benefited from the free transport service of Governor Obaseki, in the first 24 hours of the commencement of the scheme, aimed at cushioning the effect of the fuel subsidy removal by the Federal Government on the people of the state.
The governor had on Monday flagged off the free bus service for passengers on all routes operated by the state-owned Edo City Transport Limited, with the pledge that his government will sustain efforts to reduce the hardship inflicted on the people by the subsidy removal, ensuring improved wellbeing and welfare for the people.
The free transport scheme, which is for initial two months, operates between 6am and 7pm daily, covering all ECTS operational routes, both intra-city and inter-city routes, including Auchi – Igarra – Ibillo–Ososo; Uzebba–Ikhin – Otuo, and Abudu-Ubiaja, Abudu-Urhonigbe and Ewohirin to Ewatto.
The intra-city routes are Ramat–Kingsquare; New Benin–Kingsquare; Kingsquare – Ekenwan Road; Kingsquare–Airport Road; Kingsquare–Sapele Road and Kingsquare – Adesuwa, Kingsquare–Ogida; New Benin – Upper Mission; Kingsquare–Ugbowo; Kingsquare–Agbor Road; Kingsquare–Upper Sokponba; New Benin – Ugbowo and New Benin–Aduwawa.
Briefing journalists in Benin City, the Edo State capital, the Managing Director/Chief Executive Officer of Edo State Transport Authority, Edugie Agbonlahor, said the state-owned transport company has witnessed a surge in commuters as a result of the free bus service, noting that about 23,652 passengers have benefitted from the service in the last 24 hours.
According to her, "We are glad with the positive impact being made through the free bus service of the Edo State Governor, Mr. Godwin Obaseki, to cushion the effect of the fuel subsidy removal on Edo people. We have continued to witness a surge in passengers for our intercity and intracity routes, recording a total of 23, 652 passengers, including 23,143 intra-city and 509 inter-city commuters in the first 24 hours after the flag off of the scheme.
"We know that these numbers will continue to skyrocket following the success recorded as we intensify efforts to expand the programme after the initial two-month period."
She added, "You can see the joy on the faces of the people who are being relieved of the burden of high cost of transportation as a result of the rise in the cost of petrol caused by the fuel subsidy removal by the Federal Government. We are grateful to the Governor for always prioritising the welfare of the people, putting them at the forefront of every of his government's programmes and policies."