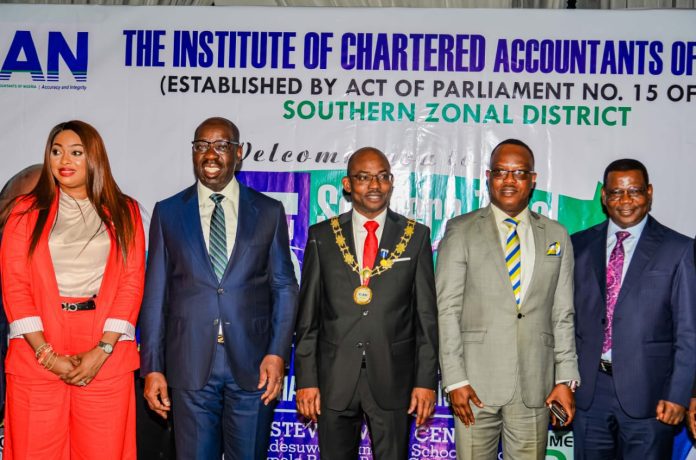 Edo State Governor, Godwin Obaseki, has disclosed that through the government's transparency, accountability and prudent management of resources, the budget performance for the state has continued to grow significantly from N116 billion when he came into office in 2016 to N320 billion, recording 85 per cent growth annually.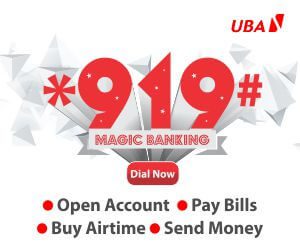 This is as the governor also noted that E-governance reforms by his administration to improve governance and public service delivery have transformed the State as the best at deploying technology in public governance in the country.
Obaseki said this when he declared open the sixth Southern Zonal Accountant's Conference of Institute of Chartered Accountants of Nigeria in Benin City, the Edo State capital, with the theme, "Quest for Good Governance in Nigeria: The Chartered Accountants' Perspective."
The governor said his administration is undertaking nuanced reforms across various sectors of the State's economy to ensure economic prosperity for the state, building a robust and sustainable economy driven by energy, agriculture and technology.
He noted, "The role of professional bodies like ICAN in proffering solutions that will enhance the delivery of the dividends of democracy to our citizens can't be overemphasized.
"It's clear that, however, when you describe good governance, there must be key elements in that description. For good governance to be achieved, the processes and institutions that should produce good governance must produce results that meet societal needs while making the best use of resources at its disposal.
"Good governance in Nigeria must refer to the process where public institutions conduct public affairs and manage public resources that guarantee to realise political, economic, educational and environmental objectives," he said.
The governor further noted, "Under my watch as governor of Edo State, several reforms have been undertaken to promote accountability, transparency, and prudent management of resources to meet the peoples' needs and promote good governance.
"Our collective approach as a government agrees with that of the Prime Minister of India who said good governance with good intention is the hallmark of our government implementation with integrity as our core passion.
"This passion accounts for the development of a well-thought-out six thematic pillars strategy in pursuant to our vision and mission. These six thematic pillars that have been driving our government to deliver good governance to Edo people include reforms of institutions; creating a citizen-centric leadership; making government an enabler and relying on technology."
Obaseki added, "Edo is number one when it comes to technology adoption in public governance in Nigeria as we have E-governance software that helps us drive and run our civil service. Our goal is to build a large, sustainable economy driven by energy, agriculture, and technology and build the infrastructure that drives everything in the State."
According to him, "In the last six years, we have reviewed our financial instructions (FI) which were used in the Western and Mid-West regions and today our FI reflects the current reality of modern public service governance.
"In the last decade, we have taken a fundamental review of our public procurement sector and undertaken fundamental reforms through the amendment of the Edo State Public Procurement Law 2012 and a review in 2020.
"As a state, we have adopted the IPSA Accounting basis of accounting in our financial reporting, and in 2020, the World Bank adjudged Edo State audited financial report as meeting the IPSA requirements.
"In 2018, we enacted the public financial management and fiscal responsibility laws in our State. We have increased Internally Generated Revenue (IGR) substantially in the State by granting administrative and financial autonomy to EDIRS.
"We have undertaken fundamental debt management reforms and adopted open governance partnership principles. E-governance reforms and leveraging technology to promote transparency, accountability and fighting corruption is one of our major achievements."
He further stated, "The budget performance for the State has continued to grow significantly from N116 billion when I came into office in 2016 and today it has grown to about N320 billion and the performance is in excess of 85 percent annually.
"Edo State Government under my leadership has decided because of the experience and gains from your members to recruit more of you into the Edo State Civil Service."

On his part, the 59th President of ICAN, Innocent Okwuosa, commended the governor for the prudent management of scarce resources to better the lives of the majority of Edo people, adding, "Our collective patrimony must be administered with equity, justice, transparency and accountability. Despite the compelling capacity and accountability to promote good governance and national development, the attention given by successive administrations has yielded little results.
"Nigeria can only emerge from its current State of poor governance and development if good governance is prioritized comprehensively."