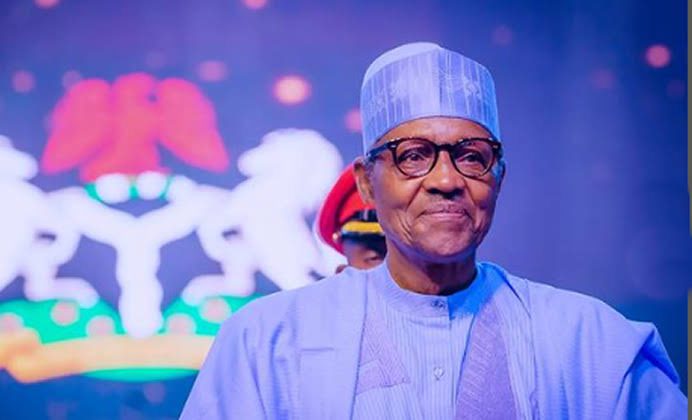 BY BRIGHT JACOB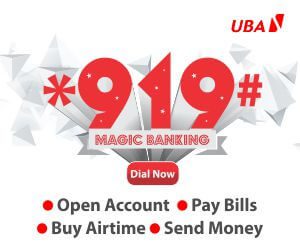 Seventy-seven days from today and exactly eight years after he came to power in 2015 as the democratically elected president of Nigeria, the administration of President Muhammadu Buhari will wind down on May 29, 2023, signalling the termination of what some analysts have called a phase in the political sojourn of the former military leader.
And even if many commentaries have been made about the possible roles he could play in the polity after he steps down, Buhari himself said that after passing the baton of office, he would completely wash his hands of political activities by retiring to his hometown in Daura, Katsina State, where he would avoid the "problems" associated with politics.
Buhari had also explained that he wanted to give his successor "a free hand" to operate and run the affairs of government, hence his decision not to make the seat of power, Abuja, his permanent place of residence after his handover date.
His plans notwithstanding, Buhari is a larger-than-life leader who earnestly desired to give Nigerians a fresh perspective to the subject of governance by moulding selflessness and discipline into Nigeria's political lexicon.
Having said this, Nigerians will remember him as the accidental president who beat an incumbent while he (Buhari) was in the opposition – an unheard of feat in Nigeria.
With the curtain gradually closing on his government, it is becoming increasingly impossible to determine whether Buhari would be sorely missed at the Aso Villa by Nigerians, some of whom have heavily criticised him for his bungling of the economy and other sundry aspects of human endeavour.
However, giving credit where credit's due, it is pivotal to state that Nigerians agree that no other political leader's foray into the murky waters of politics, since the beginning of their nationhood, has embodied more grit and doggedness to what Buhari brings to the table.
The businesslike and no-nonsense octogenarian who came to limelight in 1976 when he was appointed as military Governor of Borno State by then Head of State, Olusegun Obasanjo, has held Nigerians in awe of his simplicity and unassuming nature.
Ambitious as ever, it had taken Buhari just seven years after his appointment as a military administrator to become a household name in Nigeria after, in 1983, he staged a military coup d'état and bundled Nigeria's sixth president, the late Shehu Shagari, into political obscurity.
This action may have precipitated Buhari's irreversible obsession with power, and likely acted as a propeller to drive his insatiable thirst for dominance, which saw him contest, not once, but four times for Nigeria's presidency, before he succeeded.
"The images of Buhari I see on television are encouraging. He is really taking care of himself. Thank God for putting him in the position he is in today. If that was an ordinary Nigerian, maybe he or she would have been buried by now"
But power, as the saying goes, is transient. And the end of political power is the antithesis of its beginning. This is why Buhari's storied rise to prominence, as well as his imminent exit from the corridors of power, is one that is both intriguing and fascinating.
Recently, Buhari was given a small dose of what a disengagement from power would be like. Interestingly, he had this firsthand experience from his stablemates in the All Progressives Congress. Governors under the party, probably aware that Buhari is in the twilight of his presidency, called him out after he refused to rescind his decision on the Central Bank of Nigeria naira redesign policy.
Though many Nigerians urged Buhari to go ahead with the policy, the Supreme Court would later wade in, extending the time for the recirculation of old naira notes to December 31, 2023.
To many Nigerians, therefore, Buhari represents many things. To some, he was the military dictator who jettisoned a democratic government. To some Nigerians still, he is the anti-corruption crusader who strove to wreck corrupt individuals and institutions. While to some others, he is simply the president who introduced new naira notes and mandated Nigerians to swap them with old notes within a limited time frame, thereby causing untold economic hardship.
After the advent of democracy in 1999, the controversial president contested for Nigeria's top job in 2003, 2007 and 2011, and in each occasion, he came short of winning.
In 2015, however, he had to align his Congress for Progressive Change with the political machinery of the All Nigeria Peoples Party and Bola Ahmed Tinubu's Action Congress of Nigeria, before the incumbent president, Goodluck Jonathan, could be soundly defeated.
In 2019, Buhari bested another political juggernaut, former Vice President, Atiku Abubakar, during the presidential election for a fresh term in office, but to the detriment of his health.

After he commenced his second term in office, he had already spent more than 200 days away in the United Kingdom addressing a health condition he kept under wraps. And even though some Nigerians sympathised with him for his failing health, he was flayed by others, who urged him to throw in the towel and allow a more lively and energetic individual to come on board.
Buhari turned a deaf ear to the hue and cry about the demand of those who wanted him to leave office, and that decision paid off for him. Today, he looks healthier compared to the frail individual Nigerians beheld in 2019, and a medical practitioner, Hart Ikechukwu, said that retiring to Daura would do Buhari a lot more good.
According to Ikechukwu, "The images of Buhari I see on television are encouraging. He is really taking care of himself.
Thank God for putting him in the position he is in today. If that was an ordinary Nigerian, maybe he or she would have been buried by now.
"Going back home to his hometown after retirement…I think Buhari will look his healthiest. By that time, there won't be any more midnight meetings to attend or rigorous decisions to make. He will soon be enjoying so much peace," he said.
He however added, "Unfortunately, Buhari didn't do much for Nigeria's health system. If he did, he would not be travelling out for check-ups. And I read a report where one of his aides said he had to travel to the UK because the medical team he's been using for 40 years now is there.
"This tells me that even after he leaves office, those trips will continue," Ikechukwu concluded.
Also, after Buhari's victory over Atiku, Nigerians expected that Buhari would take the initiative and right the wrong of his first term in office. But two years into the new mandate, Buhari told Nigerians that age was telling on him.
The charismatic leader supporters love to call "Sai Baba" said that he was tired of the hectic nature of his job and was looking forward to leaving so that he could "take some rest".
Precisely, in January 2022, during a national television programme, Buhari was asked how he felt at 79, to which he replied, "About my age, yes, I see my colleagues, they are now resting and I assure you that I'm looking forward to the next 17 months when I too would have to be less busy.
"Age is telling on me…working now for 6,7,8 hours a day in the office is no joke….It is a lot of hard work, but I asked for it and I cannot complain," he had said.
Continuing, Buhari said he had offered his best at his age, and he hoped Nigerians would appreciate his effort after he leaves office.
"I have given my best…I'm not expecting any appreciation. But what I'm expecting is for Nigerians to say 'yes, this man has done his best'. This is the most I'm expecting from Nigerians," he had declared.
Buhari's plan to retire to a life of quiet in Daura took some bashing after he made the disclosure. Critics of his government advised him to resign if he was bogged down in the duties of his office. Some had even mocked him, telling him to go back to his cattle farming in his rustic village, since it was the only enterprise he excelled in.
Other critics had wondered whether Buhari's farms and assets had grown significantly so that he would have something to lean back on in Daura. This is because in 2015 when he submitted his assets declaration forms to the Code of Conduct Bureau, Buhari, among other things, said that he had N30 million, one bank account with the Union Bank, five homes and two houses in Daura.
Buhari also declared two undeveloped plots of land, one in Kano and the other in Port Harcourt.
He also declared having an orchard and a ranch as well as farms. On his farms, he said he had 270 head of cattle, 25 sheep, five horses, a variety of birds, and some economic trees.
And not only that, Buhari declared that he had shares in Berger Paints, Skye bank (now Polaris bank), and Union Bank, as well as ownership of a number of cars, either acquired with personal savings, donations from well-wishers or provided by Federal Government as part of the perks that come with being a former Head of State.
But to the chagrin of Nigerians, in 2019 when Buhari submitted new assets declaration forms to the CCB as a pre-condition for his swearing-in, one of his aide, Garba Shehu, said that the forms, as signed by the President and sworn-to before a Judge of the Abuja High Court, showed "no significant changes" in assets as declared in 2015 by him.
"There are no new houses, no new bank accounts at home or abroad, and there are no new shares acquired," part of Shehu's statement said, making perplexed Nigerians think whether Buhari's cattle and livestock didn't produce any offspring in four years time.
Nigerians latched onto this and blamed Buhari for the retrogression of the economy, noting that if Buhari's private assets didn't fare too well, the nation's commonwealth stood no chance.
There were also aggrieved Nigerians who had threatened the President with legal action at the International Criminal Court in The Hague. These Nigerians vowed that Buhari would not savour his retirement after he leaves office and his immunity from prosecution lost. According to them, Buhari must face charges for the "deaths" of some youths during the October 2020 #EndSARS protest in Lagos.
Former aide to ex-president Goodluck Jonathan, Reno Omokri, is at the vanguard of those who vowed that they would take Buhari and the ex-Chief of Army Staff, Tukur Buratai, to face prosecution, for what they said was the "brutal massacre of peaceful #EndSARS protesters".
According to Omokri, Buhari and Buratai would be held accountable for the alleged "shooting" by the military of the protesters. Omokri also claimed that he used Geolocation software to verify the authenticity of the videos he obtained of the shooting, promising to make them available during Buhari's trial.
In a telephone chat with The Point, political scientist, Moyo Jaji, said that whether Buhari would be influential or not after he leaves office would depend entirely on each individual's perception about the Katsina-born politician.
According to Jaji, everyone has his or her perception of who Buhari is. He, however, said that he supported Buhari before he became president and throughout his tenure, but was disappointed in the outgoing president for plunging Nigeria into an economic logjam with his naira swap policy.
"Well, whether he will be influential or not after he leaves office is a million naira question. Moreover, it cannot be answered by a single individual…because our perception of who Buhari is differs from person to person.
"All I know is that I supported him before he became the president, and I have supported him throughout his tenure. But for the last step he had taken, by plunging Nigerians into unnecessary hardship with his naira redesign…
"I mentioned on a television show that Nigeria will miss him after he has left office, which is subject to several interpretations. It could be metaphoric, and it could be literal. But the steps he has taken recently have made me very disappointed in him. So, whether he would be influential later or not depends on individual perception," he said.
Jaji also said that Buhari's announcement about retiring to Daura, far from politics "is possible because power attracts like nectar, and if you are divested of power, those who come to you must be your very good associates, friends and lovers."
Whether Buhari would have sleepless nights over the conduct of the presidential election after he leaves office, Jaji said he believes the "All Progressives Congress won fair and square."
According to him, Buhari would sleep like a baby after his retirement because "those who are making noise now, they're not making noise just because they have any case. They are making noise because they must be seen to be making noise."
Jaji also knocked the People's Democratic Party and Labour Party for keeping quiet in the states where they won.
"So, they want to tell me that where they won, there was no rigging? And when was the last time in Nigeria that a national election was held and there won't be complaints thereafter," he asked.
"Buhari needs to be very proud of himself over the conduct of the election because about eleven sitting Governors lost their bids to get to the Senate"
Continuing, Jaji said that Buhari had nothing to be worried about after retirement because "there was a credible election otherwise the APC wouldn't have lost in Lagos, the stronghold of Tinubu."
Another respondent who spoke to The Point, Umar Ndagi, said that because Buhari had failed to meet the expectations of a lot of his followers, his aura had waned significantly and he might not be that influential after he leaves office.
And being away from the political front after his retirement, Ndagi, who is an economist and financial expert, said that because Buhari commits and adheres so much to his principles, he would make good his promise to stay away from politics.
Ndagi said, "The truth is that he may not be that influential again because I don't think that the expectations of the people that have been following him all these years have been met. So, because of that, his sphere of influence will be drastically reduced.
"And about his declaration to stay away from politics, you see, one thing is that Buhari may have his own issues, but when it comes to commitment and adherence to his principles and convictions, I think I will still give it to him.
"So, if he says that he's going to stay away from politics, he will definitely stay far away from the seat of power. He will never meddle, that at least I can confirm to you if you go by his antecedents all these years. He never says what he doesn't mean," Ndagi said.
Ndagi agreed with Jaji about Buhari not losing any sleep because of the conduct of the election. He said that Buhari and INEC did their best but "the unfortunate thing is that we just allowed a particular process (that has to do with viewing results on the IReV portal) to eclipse all the good that ought to have come out of this election."
Ndagi also said that Buhari needs to be very proud of himself over the conduct of the election because "about eleven sitting Governors lost their bids to get to the Senate."
He also said that some states that used to churn out results in hundreds of thousands could only announce results in tens of thousands.
On Buhari's performance so far in tackling insecurity, especially in the northern axis, Ndagi, who noted that nothing might come out of the plan to take Buhari to the ICC over the #EndSARS protest, said that Buhari had done "extremely well" in the North East.
"At least, for the first time, nobody even thinks of Boko Haram. The north as a whole is relatively safe now. Newspapers can go on for months without a single report of an incident related to Boko Haram," Ndagi said.
He noted, however, that in a new development, bandits in the North West had overtaken the gains made against the Boko Haram insurgency in the North East. Ndagi however said that the president-elect, Tinubu, with the right strategy and a good team would be able to deal with banditry.