Residents now forced to go to bed early
In the past one week, persistent panic has gripped the residents of communities around Osogbo, the capital of the State of Osun, following the violence unleashed by suspected rival cult groups, leaving in their trail killings and maiming of targets and innocent persons. Sorrow, tears and blood have since become commonplace in communities around the state capital. As a result of this seemingly endless life-threatening mayhem, residents of the affected areas-Egbatedo, Matanmi Market, Gbaemu, Oluode, Orita Sabo, Abaku, Owode, and Idi Seke- now live in constant fear.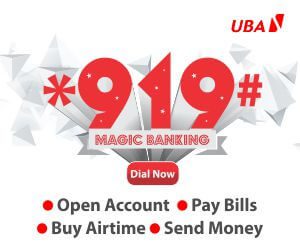 They are now forced to retire early to bed in order to escape being caught in the nocturnal bloody clashes experienced in their areas. There was pandemonium last week at the Orita Sabo area in Osogbo as some youths suspected to be cultists went on a rampage brandishing all sorts of dangerous weapons such as knives, swords, cudgels, axes and assorted charms. The incident occurred around 7:00pm, when residents were returning to their homes from work. Some innocent persons were attacked and dealt machete injuries, while others were robbed of their belongings.
Rival cult groups had attacked themselves that night during which one of the leaders of one of the groups was killed. On Sunday night, the bereaved cult group re-grouped for a reprisal attack. The cult members went on the prowl while armed to the teeth with all sort of weapons and charms.
They ransacked the entire city of Osogbo in search of members of rival cult groups in order to take their own pound of flesh. Following the pandemonium that occurred as a result of this, residents and shop owners in the Sabo, Ayetoro and Gbaemu areas hurriedly closed their shops and scampered to safety. Tension again enveloped the town as relatives and parents started making frantic phone calls to their loved ones, warning them to thread carefully and to avoid keeping late outside their homes.
A 22-year-old man, said to have just returned to the country from Malaysia, was shot dead by the dare-devil revenge-seeking cultists at the Sadiat area along Ilesa Road in Osogbo. Residents had thought that was the end, but to their surprise, some members of a rival cult group mobilised on Tuesday night, shooting sporadically as they moved through the Egbatedo, Matanmi Market and Gbeemu areas, hunting down their opponents.
They stopped at the Oluode area, where another cult group was already holding a meeting. A bloody clash was said to have ensued between the rival cultists and one unidentified member was killed. This heightened tension in Osogbo as residents ran helter-skelter for safety as some streets around the area were desolated immediately the suspected cultists began to wreak havoc.
A resident of Osogbo, Adedapo Temilade, who witnessed the violence, said, "Many were wounded with machetes. Guns boomed intermittently; fear gripped Osogbo inhabitants. Many ran helter-skelter, stumbled, fell and sustained various degrees of injuries. There were gnashing of teeth and wailings. The injured but fortunate persons had to console the seriously brutalised victims. "The attackers brandished their dangerous weapons without the fear of law enforcement agents, who were not even near the scene of the violence. This is sad because it happened just a stone throw to the Dugbe Police Station. This police station is beside Egbatedo, where the cultists gathered. "It was as if there were no security agents in Osogbo. Some policemen even watched the cultists without making any attempt to arrest or stop them.
It's worrisome. I want to urge Governor Aregbesola to find a solution to this menace. People have been killed." Another resident, who simply identified himself as Dapo, explained that, "There is now fear in Osogbo. The way the cultists are operating is worrisome and tragic. Something must be done urgently to avert further killings."
The traditional ruler of Osogbo land, the Ataoja of Osogbo, Oba Jimoh Olanipekun, has, however, appealed to the perpetrators of the mayhem in the town to ceasefire and give peace a chance. Meanwhile, the Commissioner of Police in the state, Mr. Fimihan Adeoye, confirmed the killings and the arrest of seven suspects in connection with the violence. Adeoye assured that the police command was on top of the situation, stressing that only one person was killed and that his killer had been identified and would be arrested in due course. He stressed that the fleeing cultists would be apprehended and urged residents not to panic.