BY BRIGHT JACOB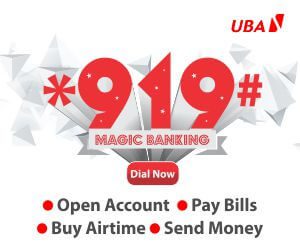 The South Eastern region of Nigeria is often celebrated for having a rich cultural heritage. The people of the region, who are of Igbo extraction, are often thought to be masters of their trades because of their capacities for doing business and taking under their wings dependent family members, and even those not related to them by blood, to learn a trade that would also prop these otherwise less privileged individuals up to be financially independent so that the cycle of wealth creation can continue.
The Igbo, in the eyes of the world, have excelled in this regard. However, the same may not be said for them when it comes to political ascendancy, as analysts have been divided in their opinions about the Igbo supporting one of their own, or not, politically, especially with respect to clinching Nigeria's much-coveted presidential seat.
Some stakeholders have pointed to the mounting opposition against the former governor of Anambra state and the Labour Party presidential candidate in next year's general election, Peter Obi, by the former Governor of the Central Bank of Nigeria, and incumbent governor of the state, Charles Soludo, as an eloquent testimony to what they have always thought was the "pull him down" syndrome prevalent among the Igbos.
They buttress this argument with what played out in the Igbo confederacy in 2018, after Obi was nominated as the running mate of Atiku Abubakar, prior to the 2019 presidential election. The opposition sprouted after the David Umahi-led South-eastern Governors' forum moved against Obi's nomination.
The chairman of the forum, Umahi, then with the Peoples Democratic Party, said that Igbo leaders and governors were not consulted before Obi was nominated. But be that as it may, other stakeholders as well as prominent south-easterners, like the former Governor of Imo state, Achike Udenwa, insisted that those promoting the "Igbo attacking Igbo" script were "myopic" in their thoughts for holding such a view.
Soludo had announced to the world that Obi's "investments" in Anambra state were next to nothing. He subsequently released a 25 paragraph strongly-worded open letter detailing amongst other things the reasons he felt Obi would not emerge victorious in the presidential election. And to the chagrin of Obidients, he called Obi's aspiration "exciting drama".
"Let's be clear, Peter Obi knows that he can't and won't win. He knows the game he is playing, and we know too; and he knows that we know. The game he is playing is the main reason he didn't return to APGA. The brutal truth (and some will say, God forbid) is that there are two persons/parties seriously contesting for president: the rest is exciting drama," a part of the letter read.
Another part of the letter read, "As my brother, I wish him (Obi) well and even pray for him. I told him during his courtesy call that my prayer is that himself or Prof Umeadi of APGA would win, why not? That is from my heart, but I also told him that my head and facts on the ground led me to know that it's probability is next to zero (what I cannot say before you, I won't say behind you). So I already told him my opinion."
Of course, the Labour Party and some prominent Nigerians came out with guns blazing, and criticised Soludo for attacking Obi because it is believed he (Soludo) has a future presidential ambition. The Labour Party said Soludo's comments were borne out of "envy".
In his letter, however, Soludo had also addressed such "insinuations" about him nursing a presidential ambition. He wrote, "Any dissent is tagged a saboteur or, in my case, it could be that I want to contest for president after office or that I am envious of Peter Obi. Soludo envious of Peter Obi? Totally laughable!"
"Before now, I have given it a thought whether it is actually true that the Igbo pull down their own down. Well, it happens in every tribe. The Igbo are not unique in that sense. And the only reason why it seems that way is because the Igbo have never produced a president, apart from Aguiyi Ironsi"
Among the prominent Nigerians who reacted was Frank Edoho, the host of the popular television show, "Who Wants To Be A Millionaire?" Edoho lampooned the Igbos for not supporting, but "thwarting", presidential candidates from the region. He said, "Igbo politicians will never stop baffling me. You have the rare opportunity of one of your kin being President, but instead of supporting and clamouring for him like Yoruba and Hausa people do with their candidates, you look for ways to disrupt and thwart him! Tufia Kwa!"
Head of Policy Positions, Movement for Fundamental Change, Martin Onovo, and actor, lawyer and politician, Kenneth Okonkwo, also knocked Soludo for his "diatribe" against Obi. Kenneth Okonkwo said, "The DG of the World Trade Organisation, Ngozi Okonjo-Iweala, said that there's definitely an issue of character with Prof. Charles Soludo in his desperate search for power and relevance in Nigeria.
"And that Nigerians should beware of so-called intellectuals without character and wisdom because they are desperate in their search for power and relevance. Such a lack of character and wisdom is fatal," Okonkwo said.
Though there were those who supported and stood behind Soludo, the man at the centre of the row, Peter Obi, at the Lagos Business School, in biting sarcasm, said he presided over Anambra state as a trader, but Soludo had the opportunity now to rule as a Professor. He, therefore, urged Soludo to succeed where he failed.
Speaking to The Point about the situation, the president of the Academic Staff Union of Polytechnics, Anderson Ezeibe, said it was wrong to assume that the pull him down syndrome was rampant the most among the Igbos. According to him, such a tendency is also common among the other two dominant tribes in Nigeria, as every Hausa or Yoruba man is not supporting Atiku or Tinubu, respectively.
Ezeibe also reminded Nigerians that most of the positions taken by politicians were for personal interests. And in his opinion, such traits are in the DNA of every politician.
He said, "Even though I am not a politician…I am a trade Union person. But on a personal note…sincerely, I don't think that the pull him down syndrome is peculiar to the Igbo alone. In every tribe or any society, you see such a tendency. After all, it is not every Yoruba or Hausa man that is supporting Tinubu or Atiku.

"It is not necessarily peculiar to the Igbos. When you get into the nitty-gritty of politics, individual interests take precedence over any other things. That's why I think that the leaning of any politician that has taken a stand on any issue is based on personal interest, at that time."
"So, if you go to the North now, there are people there who are not supporting Northern candidates. It is also like that in the South West and all other parts of Nigeria. As long as you are a politician, I think their own genes or DNA is such that they are more interested in what they will gain…their own best interests, ahead of other considerations.
Speaking further, Ezeibe said that notwithstanding what transpired between Soludo and Obi, the decision over Obi's fate rested on the shoulders of the electorate. "It is left for the electorate to decide who they will vote for in this circumstance. It is also left for everyone in the different regions to vote for whoever they choose," he said.
Asked to react to the position of the Labour Party, who said Soludo was envious of Obi, Ezeibe said, "I wouldn't know about their personal relationships (Obi and Soludo) that could lead to envy or jealousy. I don't actually see it as such…. It's all political interest."
Agreeing with Ezeibe's submissions, the former Public Relations Officer of Kowa Party, Marvix Ahbulimen, said he also disagreed with those who said the Igbo were notorious for pulling down their kinsmen. The politician, who says he has joined the Obidient bandwagon, further stated that people brought up such arguments when they want to reduce candidates to their "tribal origin" so that "they are easy to eliminate".
He, however, said that Obi had defied such antics, which is why he was a "major contender". He added that it was also an elitist conspiracy used to divide the people. Ahbulimen called it a "distraction" used to box candidates into a corner.
Furthermore, Ahbulimen called Obi a "complex candidate" because he was "the Nigerian candidate" whom the elite wanted to "simplify" but failed miserably.
"I don't agree with those who are promoting the pull him down syndrome among the Igbo. And I think that people have always seemed to misunderstand the Igbo in the national political space. The Igbo are 'republican' in nature, they are very opinionated. So, it's not just about that.
"When you look at the Obi-Soludo face off…when people bring up such arguments, they first try to reduce these candidates to their tribal origin so that they are easy to eliminate. Obi has defied most of these and that's why he is a major contender.
"So, this is like what Obi would always say…it's the conspiracy of the elite. It is the language the elite used to divide the people and make them look towards a direction. That's the distraction. When they want you to look at it that way, they already want to box a candidate into a corner from where they are able to simplify that candidate.
"You can simplify an unknown to the basics so that you can resolve it. You cannot solve something complex. Obi is complex today because he is the Nigerian candidate. He is not an Igbo, Hausa or Yoruba candidate. But they want to simplify him to an Igbo candidate.
"So, I don't think it's about the Igbo pulling themselves down. Afenifere is not supporting Tinubu and nobody is saying that Yoruba are not supporting themselves," Ahbulimen said.
Interestingly, he also told our correspondent that Soludo's "attack" on Obi had only succeeded in winning over more supporters to the corner of the soft-spoken presidential candidate of the Labour party. Apart from this, he also said the attack also gave credence to the fact that Obi was not an "Igbo project".
"So far, it has sparked up more reasons for people to fall in love with Obi, "Ahbulimenn began. "And now, it's not about Soludo (anymore). It's about Obi. And the response Obi gave Soludo even won more people over to Obi's side.
"The attack by Soludo shows that Obi is not an Igbo candidate. He is not an Igbo project per se where you say the Igbo elites are drumming up party sentiment just to support one of their own. That outburst is also working in favour of young Nigerians who have made up their minds to ask for something different from what they had in the past when the fourth republic started," Ahbulimen declared.
On his part, a public affairs analyst from the South East, Reginald Anene, who is a staunch supporter of the All Progressives Congress presidential candidate, Bola Ahmed Tinubu, said that he had also given considerable thought to the widely held view about the Igbo pulling themselves down and realised that the Igbo were not "unique" in that sense.
In his estimation, Anene said that the only reason why it seemed that way was because the Igbo hadn't produced any other president, post-Aguiyi Ironsi.
Anene further said this was true because the presidential candidates of the APC and PDP, as well as the Commander-in-Chief, Muhammadu Buhari, have faced so much opposition from their own people, but didn't have to deal with Obi's kind of situation.
In his words, "Before now, I have given it a thought whether it is actually true that the Igbos pull their own down. Well, it happens in every tribe. The Igbo are not unique in that sense. And the only reason why it seems that way is because the Igbo have never produced a president, apart from Aguiyi Ironsi.
"After Ironsi, the Igbo have never produced the president or even a military head of state. That's why things seem that way. In fact, Tinubu has more adversaries from the South West than Obi has opposition from the South East. Afenifere didn't support him, either.
"Atiku has more (opposition). Let's not forget that most of the APC governors who are from the North actually did agree that power should shift to the South. They didn't consider Atiku who is one of their own.
"Buhari, too, had opposition. Some of the APC governors today were actually those who opposed Buhari during his past runs for president. We had the El-Rufais of this world who resisted Buhari years ago. So, it's actually not true that it is a pull down syndrome among the Igbos.
Holding a contrary view, however, is a senior lawyer, Fred Aigbadumah. The Notary public of the Supreme Court described Soludo's action as "appalling" and "highly disappointing" and which justified the appellation of the "Igbo against Igbo" title.
Aigbadumah said he believed that what was happening between Obi and Soludo was not a question of tribe or fellow Igbo wanting to pull Obi down, but a feud fueled by a "hidden agenda" and "politics". He said it was time the Igbo "wisened up" and became more politically sagacious.
"The Igbo need to wake up and be more politically sagacious. They also need to 'wisen up' in their political permutations and calculations"
Aigbadumah said, "You wonder what the man stands to achieve by doing what he is doing. To a large extent, I can be highly apolitical, but when it comes to issues like this, honestly it is quite appalling and highly disappointing. That someone people rallied around so that he could emerge as governor, would condescend to this level for whatever reason, is beyond me."
Continuing, he clarified, "This is a Professor of Economics for that matter. If there was anything (wrong) between them, he should have called Obi and discussed it instead of de-marketing the man….deliberate and calculated de-marketing.
"And so, to me, it's not a question of pulling him down or not. It's a question of politics and we don't know what he stands to achieve through that. It's also not a question of tribe or ethnic group. I believe he has his own ulterior motives or hidden agenda in collaboration with others who may not be Igbos.
"The Igbo need to wake up and be more politically sagacious. They also need to 'wisen up' in their political permutations and calculations. And that's one thing I keep saying about those from the North. When it comes to politics, they don't have any other business. They can jettison anything in the past and cling to one person," Aigbadumah added.
On the implications of Soludo's stance against Obi's aspirations, Aigbadumah said it was "highly inconsequential" and "infinitesimal" and won't have any "bearing" whatsoever on the election. He, however, called on Igbo politicians and "elders of the land" to come out and support Obi.
Corroborating Aigbadumah's view, a public affairs analyst, Peter Emevo, said he agreed that the Igbo were guilty of not adequately supporting one of their own and that going forward, he feared Obi might not be able to get the maximum votes he requires from the South East region because of people like Soludo.
Emevo agreed with those who said all the regions in the country were also culpable when it came to them supporting their own candidates, but said "in the case of the South East, it is peculiar enough in itself because there's the issue of Nnamdi Kanu still not released from detention yet."
"I agree 100 percent that the Igbo enjoy pulling themselves down deliberately. My biggest fear going forward is that even though the eastern bloc itself doesn't pull so much in terms of the percentage of the number of registered voters, I am beginning to be afraid if we can even get the maximum votes from that particular percentage coming from the region.
"No thanks to Soludo for that. By the way, what is he even basically talking about? Obi achieved all that we know he did which are documented and verifiable, and passed on to Obiano who 'squandered' state wealth, and then here comes Soludo saying Obi is to blame.
That pull him down syndrome exists among the Igbos and could be detrimental going forward into the polls," he told our correspondent.