An aviation expert, Engineer Sheri Kyari, has offered explanations on the possible cause of the crash of a Bristow helicopter in Lagos on August 12.
The helicopter, conveying oil workers, crashed into the Lagoon, killing six out of the 12 passengers on board, including the pilot and a co-pilot.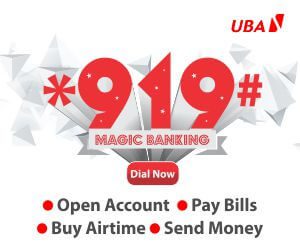 Kyari, Founder and Executive Director of the Centre for Aviation Safety and Research, based in Lagos, said the helicopter had an in-built floater, which ordinarily should have saved the day.
He noted that if the incident was "a control crash in which the control of the helicopter failed, the propeller would assume automatic rotation and the pilot could control the helicopter to land on water to deploy the floater."
He explained further that if the aircraft had lost an engine owing to an explosion, the pilot would not have been able to operate the control system.
"People said they witnessed an explosion. So the floater might have stopped working because of the explosion," he said, noting that an explosion could occur if there was a failure of the gear box.
A source, who asked not to be named, however, told The Point that the helicopter crashed due to poor maintenance," adding that it was an old helicopter.
Spokesman for the Accident Investigation Bureau, Mr. Tunji Oketunji, however, dismissed this, saying that the ill-fated chopper was not too old as was being speculated.
"It was only manufactured in 2005. For now, we are still investigating; we can't conclude yet on what caused the accident," Oketunji said.
Fishermen cum divers who witnessed the crash, however, relived the incident in interviews with The Point. The locals, who live in the Oworonsoki area of Makoko, Lagos, who were on hand at the moment of the crash, were the first set of rescuers. One of them, Tosin Atung- be, said that 13 fishermen participated in the rescue exercise.
"To rescue people in water is very dangerous. The person that discovers the body must first enter into the boat before bringing up the body; otherwise, before nine days, the diver will die," he said.
Another fisherman said the helicopter had sharp edges that left the divers with different cuts on the hands and legs, adding that "the cuts were not deep.