First impressions are always important for a business because they help customers to form opinions as to whether or not to patronise the business again. Asogwa Cornelius, a graduate job seeker, agrees with this.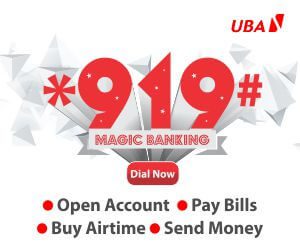 "I once walked into a supermarket in Uyo, Akwa Ibom State and was impressed by the good impression the attendants created in me. This induced me to keep patronising the shop all through my oneyear service in the state. There was always an attendant close by to attend to your needs and another to make you smile at the pay point," he notes.
In today's world, customer service is the driver of businesses, both big and small, and most companies have come to realise the benefits of excellent service. Vanessa Obanor, a youth corps member, encountered terrible customer service when her father had issues with the internet subscription on his phone. He had paid for the service but it was not activated.
"I called the customer care desk a day after to lay the complaint. When I tried to get a clearer explanation for the information I got, the lady snapped in a rather rude way, 'Madam, please.' It was so rude I told my father that if the subscription was not restored, he would have to change his network provider. Luckily for the company, the internet subscription was restored," she says.
This describes the extent to which the quality or otherwise of the customer care service can go to retain customers' loyalty or rake in the opposite. It often does not have to do with the quality of the product.
Henshaw Ekeng, a businessman, says, "If your reception is good, I will come back and if otherwise, I will go to where I will be treated well. I once walked into a supermarket and the sales girl kept me waiting for 15 minutes because she was on a call. When I drew her attention a second time, she shouted at me, asking if I was blind and could not see that she was on a call. I left the shop and since then
For the concluding part of this story and others, grab your copy of The Point from your nearest vendor