Nonagenarian, High Chief Olabanji Akingbule of Ondo, Ondo State, is determined to serve the people of his state for as long as he lives.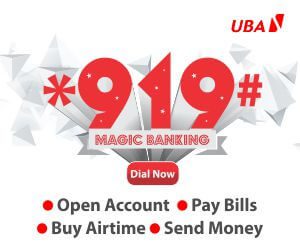 His goal, according to him, has always been to improve the lives of indigent people in his town, the Ondo community. Akingbule, who became fatherless at barely six years, was fortunate to have benefitted from the Ondo Native Authority Scholarship Scheme in 1942.
Recalling his childhood days, he said, "The authority sponsored brilliant students to secondary schools and I was one of those few who benefitted, to Ondo Boys High School. They provided me a platform for higher education and an opportunity to become who I am today."
Born like any other Nigerian, with no silver spoon, however, the  young Akingbule never allowed the loss of his father at such an early age in life to serve as setback for him. Rather, he took it as a challenge to succeed in life. Today at 90, and at the twilight of his existence, Pa Akingbule has carved a niche for himself in his Ondo kingdom and by extension Ondo State, where his passion to help the indigent people has been….
Grab a copy of Thepoint newspaper from  your nearest vendor or call 08059351111 for the nearest agent.