Oba Samuel Adeniyi Olaniyan, is the Edigbon of Edemosi, Ila Local Government Area of Osun State. In this interview with AKINWALE ABOLUWADE, the traditional ruler gives the reason why he would want Osun State Governor, Gboyega Oyetola, to return as the state's helmsman in 2023. He also sheds light on investment prospects in his community, challenges and efforts being made to transform the town into a modern one. Excerpts.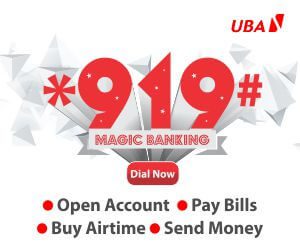 Many northerners seem to find your community a ready destination. What is the attraction?
The attraction is the arable nature of the land. They come here to farm. Perhaps, I should let you know that our land is arable and very good for rice cultivation. Here, we have vast expanse of land where you can plant both the upland and lowland rice. That is what is attracting the people from the north and middle-belt to this place. To be precise, we have majority of them from Kano and Taraba states. They are more than 200 of them here during planting season as well as harvesting. Farming is our major occupation in Edemosi. We plant plantain, cocoa, okro, pepper and rice in commercial quantity. With the coming of Hausa and people from Taraba to our community, you can see rice plantations covering more than a hundred hectares. They started coming into our community about nine years ago. During the time of harvest, you will see trailers loading unprocessed rice to the north from our community. We are very accommodating and peaceful.
What would you say is responsible for the harmony and peaceful co-existence between the host community and the Hausa?
The relationship between us is cordial. We see ourselves as one just like brothers. I think the entire country can take a lesson from this. We settle our dispute fairly and amicably. Conflicts are resolved at Ode Ilu which Obaala presides over every Monday. The Edigbon-in-Council meeting, which the king presides over, holds every Friday. Anybody that has conflict to settle brings such to Ode Ilu during community meetings and there the matters are resolved fairly.
Complicated matters are referred to the Edigbon-in-Council on which I preside. But it is uncommon to settle rifts at the Council meeting. More serious matters on how to move the town forward are handled at the Council meeting.
How would you describe the administration of Governor Gboyega Oyetola in Osun State?
In fact, if it were possible, I could append my signature for him to be returned as governor three times or more, I would do it. If Oyetola can remember Edemosi in terms of development, we should show that we appreciate him too. He is the first governor in 50 years to make impact on Edemosi. Over N70million was spent to rehabilitate the dilapidated school buildings in my community. The governor awarded the contract. As the Oba, I provided shelter and pay teachers' salaries to support Governor Oyetola's intervention in my community. I discovered that there was no suitable accommodation for teachers so I built a house as teachers' quarters because the teachers didn't have accommodation in the community. They had to travel from Ila Orangun to Edemosi daily. Think of it, how much is their salary? So, I built eight standard rooms for them. I went to the governor, with the help of Chief Bisi Akande. I hired four teachers on my own bill. In March, the government relieved me by paying a teacher out of the four. Today, I have three teachers that I am paying monthly from my own purse. Before I ascended the throne, there was no light for seven years. I had expended a fortune on the transformer. Previous administrations did not listen to us. But, Governor Oyetola did not turn deaf ears. Two years ago, Femi Fakeye, the lawmaker in our community struggled to facilitate the supply of a transformer. We got it already and I am optimistic that there would be electricity supply in Edemosi soon. But in the interim, I provide solar street lights for the community.
You are a successful businessman; don't you see your choice to become an Oba as a distraction?
I took the responsibility to become an Oba with a genuine desire to serve my people. You know this is not a political position and you don't sit on a budget or public funds as an Oba. I am determined to use my resources to serve my people. Not up to a year as an Oba, I have used my personal money to sink a borehole and I am building a market for my people without any financial support yet from anywhere. Already, I have my eyes on opening up what I call the new Edemosi city project. It is a long-term project but I am working earnestly on the master plan. I eat anything I find but I am committed to making my people have a good taste of life. A lot of towns are without plans. I want to build a reputable city in my domain. Presently I have an ongoing discussion with investors in Thailand to set up a big rice processing plant in my domain. This is visible because we have neighbouring communities that have land that is good for rice cultivation.
"If it were possible that I could append my signature for him to be returned as governor three times or more, I would do it. If Oyetola can remember Edemosi in terms of development, we should show that we appreciate him too. He is the first governor in 50 years to make impact on Edemosi. Over N70million was spent to rehabilitate the dilapidated school buildings in my community. The governor awarded the contract
"
What is the factor behind your community development initiative when you are not a politician?
If you don't drive development in your community, who will do it for you? Yes, Osun State government is trying but resources are very lean. The local government should touch the communities but they will tell you that the allocation they are getting is hardly enough to do anything. The government sank two boreholes for water supply but they are not regularly maintained. Presently I am using my personal money to open up markets and I am planning to rehabilitate boreholes for my people. The community is fast growing so we need a police station. I am already trying to collaborate with the police so that I can build and donate a station to them in Edemosi.
What is your dream for Edemosi?
My dream is to have a new city from the present Edemosi where investment thrives. We have vast arable land that supports rice cultivation at commercial scale. My dream is to attract investors that would establish rice processing plants in Edemosi instead of moving the unfinished products away after harvesting. I want us to use the opportunity to attract investment into our community in order to engage our youth. We are going to welcome any investor that is willing to set up rice processing and branding plants in Edemosi. Then, we need more government presence in terms of provision of basic health facility, schools and improved water supply.
Was there a time when the peace of the community was threatened?
Yes, you recall that I said that Edigbon, our king at the time provided security for Orangun when the people of Ila newly settled down. At a point some Oyo warriors attempted to attack the Ila Orangun just as they were trying to settle down but we defended the Orangun and his people as our brothers. That action later exposed us to external aggression from the Oyo warriors who had vowed to retaliate. The people ambushed us a few years later during our Egungun festival.
They stripped our masquerades naked, an act that was considered a taboo. The next thing was that the invaders started torching houses in the community. People fled to neighbouring towns and villages. Some fled to Ila, they are the ones that are presently living in Oke Ede area of Ila Orangun. Some ran to Igbajo and some to Imesi and others, Iresi. So Edemosi community was deserted. Many years after, our people came back and resettled at Edemosi. They have been living peacefully without any interference ever after. But you know in such a situation not all the people would eventually return to the community. Today, we have our kinsmen who we still relate and identify with at Oke Ede in Ila Orangun, Imesi Ile, Igbajo and Iresi.

In Yorubaland like in other climes, we had Jalumi war and others, what is the particular name ascribed to the war?
Unlike most wars, it was not a war that Edemosi planned for. It was an ambush and an opportunistic attack. They came and unveiled the regalia of our masquerades, an act which our people considered as a taboo capable of inciting the wrath of the gods. That was why the people deserted the land before they resettled years after. We don't know how many years it took them to return on record.
Which traditional festivals do you celebrate in the community?
We celebrate "Odun Ade". This is the festival of our crown and the king. When Arilewofi and his people left Ile Ife to settle here they came with the beaded crown that the king wears till date. We celebrate the crown at the annual festival attended by almost all sons and daughters of Edemosi from all walks of life. We also celebrate "Odun Olokun" in August, this is an annual ritual to the river god. The river is big and runs across our farmland thereby providing us water to irrigate our plants. We do "Egungun" and "Ogun" festivals around November during the dry season. We have large array of hunters who secure our community up till today. These are the Ogun devotees. Our population is about 600, we have rare cases of crime here despite the fact that we don't have police station.