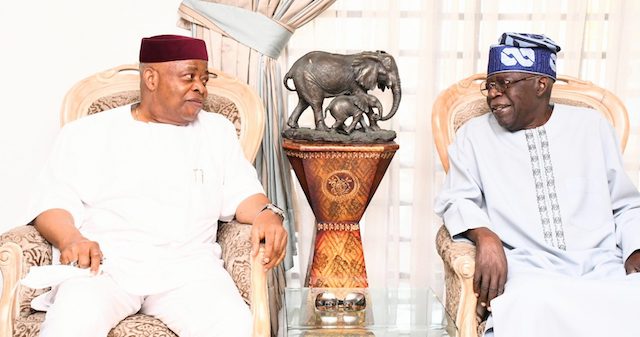 BY BRIGHT JACOB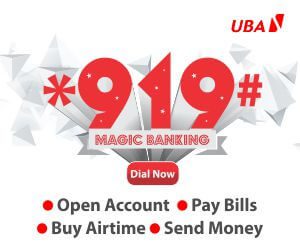 Former governor of Enugu State and leader of the Ebano political family, Chimaroke Nnamani, has blamed his party, the People's Democratic Party for pitching his tent with the presidential candidate of the All Progressives Congress, Bola Tinubu, for the 2023 general elections.
Nnamani said the PDP did not do fidelity to its constitution and brazenly robbed the South of the opportunity to run for the presidency.
Nnamani stated that the PDP constitution specifies that key political offices be rotated between the North and South to ensure equity, justice and fairness.
The former governor was among 10 members of the party suspended about a week ago over alleged anti-party activities. Nnamani in a statement on Sunday and made available to newsmen read, "Conscious of the need to share and rotate key political offices among the diverse people of our country, the PDP constitution clearly stated that it shall adhere at all times to the policy of the rotation and zoning of the party and public elective offices in pursuance of the principle of equity, justice and fairness.
"Even when the PDP National Chairman Iyorchia Ayu made a firm commitment to step down should a northerner emerge as the presidential candidate for the 2023 elections, the leadership jettisoned the constitutional provision and turned the logic upside down."
He recalled that "the PDP in 2019 allowed the North to contest the primary for the presidency in Port Harcourt, Rivers State, in which Atiku Abubakar clinched the ticket and contested the election. He further said that it was expected that in 2023, the PDP in a corresponding manner would allow the South to contest for the apex position.
He noted that in a case of high-power politicking and uncommon intrigues, the same Atiku again contested and emerged as the party's candidate. He revealed that the outcome of the party's presidential primary did not go down well with the Southern members of the party, prominent among which is the now famous G5 governor.
The lawmaker added that "the action of the PDP amounted to injustice and lack of equity, maintaining that it is morally wrong to leave power in the North after President Muhammadu Buhari's tenure in 2023."
He noted that Buhari in recognition of the North South power rotation created a window for political balancing that enabled Bola Tinubu to emerge as the presidential candidate. "Having critically examined the situation, I found Tinubu as the preferred candidate from the South to foot the bill in 2023, saying that there is need for political harmony in a manner that gives all parts of Nigeria a sense of belonging," he said.