---
The former governor of old Anambra State, Chief Jim Nwobodo, believes that the problem rocking the People's Democratic Party may lead to its extinction. In this interview with The Point's ADELEKE ADESANYA, the former governor, who was also a senator between 1999 and 2003, comments on some raging issues in the country such as the Senate president's alleged forgery case, Governor Ayo Fayose's travails in the hands of the EFCC, constitution amendments and others. Excerpts:
---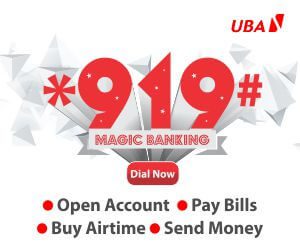 A report recently revealed that some former governors, while in office, amended the pension law of their states to suit their purposes, and as a result of this, they are now collecting millions of Naira monthly, while workers salaries in their states are not paid. As a former governor, what do you have to say about this?
If that is true, it is quite saddening. It is an attempt to cripple this nation. I don't believe serving a state in this country is enough to now turn yourself to a deity the state should worship. I was governor in Anambra State between 1976 and 1986, and I can tell you that as a former governor, I don't receive a kobo as pension. I repeat, I ,Jim Nwobodo, don't receive a single kobo as pension from my state. If you have served a state as a governor that does not mean the state owes you to its detriment. And if pension should be paid to former governors, it should not cripple the state's economy with millions of Naira you said are being spent on them.
You earlier said that the state you served as a governor was not paying you pension. Did you voluntarily leave it for the government?
Honestly, I don't know what the states are doing about it, but I can tell you that I don't receive anything. As a former governor of old Anambra State, which now comprises Anambra, Enugu and part of Ebonyi State, I do not receive a kobo as pension. All I know is that I served the state, old Anambra State as a governor, and now, I don't benefit anything from them as a former governor.
Niger Delta Avengers seem to have held the country by the jugular, wreaking havoc on oil and gas pipelines in the Niger Delta area. Now, they are seeking negotiation. With your experience in politics, what would you advise the Federal Government to do?
Well, I think it is a matter that is very delicate. It's a very delicate issue and it should be handled with a high degree of understanding. Former and the late president Umaru Yar'dua started giving the militants attention by offering Niger Delta MEND amnesty and I believe the move was a good one.
But for them to now want to take advantage of the situation is what should not be supported. On the negotiation you mentioned, I think that if the president wants to negotiate with them it's not a sign of weakness. He is just being careful to ensure that the state of our finance is not worsened, I mean Nigerian economy is not destroyed by the enemies of progress. Imagine, today you are talking about states not being able to pay workers salaries, workers being retrenched all over the country, if the country's revenue sources are being destroyed by these people, how will things be balanced? What I see about the whole case is that the avengers do not understand the import of what they are doing. They are not likely to understand that they are inflicting maximum on millions of Nigerians whom they think they are fighting for. And? whoever is sponsoring them must be making so many mistakes. What I will just advise is that the president should be very wise in dealing with them. Dialoging with them is not a bad thing.
As a former senator, what is your observation about the allegation of forgery against the Senate President, Bukola Saraki; his deputy, Ike Ekweremadu and others?
I don't know. I am not in a position to say anything. I am not in a position to comment on this. And I don't want to intrude. For me, I will like to keep watching as the development unfolds.
PDP senators recently withdrew their support for President Buhari in their reaction to the forgery case against the Senate president and his deputy. What is your take on this?
Well, I will not like to comment on the issue at all. Please try to understand me.
You were a senator some years ago while the PDP was in power. What can you say about the crisis now rocking the party as it tasted defeat in the last general elections?
I wonder if the party will be out of the problem. The people who now dominate the party cannot revive it because of several misconducts the party had tolerated in the past. We were founders of the PDP in 1998, but disappointedly, we, the founders, were edged out by some hijackers who believe they have answers to every question in the party. It will interest you that most of us who founded the PDP in 1998 and 1999 have been practically edged out. And with that, what do you expect? It is just as a river that forgets it source, what do you think will happen to it? The PDP you are seeing today is just a shadow of the real PDP we founded. The real PDP had gone since, we, the founders, exited the party. On my part, I have been edged out long ago, and I quietly moved to APC. PDP is gone out of Nigerian politics. What the members are doing currently is just a send forth for the party. But despite this, the party's weakness is not good for the country's democracy, because there won't be a strong opposition to challenge the ruling party for good governance. What is happening in PDP currently is actually a big shame, and again I don't want to delve into it more than that.
What is your view on President Buhari's fight against corruption in the last one year?
To me, I think it is a good move that we all should support and encourage. Anything that could be done to reduce corruption, I'm totally in support of it. Corruption has become a tradition in Nigerian politics and if we don't have someone who will come and curtail it as the president is doing, the country will just collapse one day. Look at the revelations we have had in the last one year on the huge amount looted by politicians. As far as I'm concerned, Nigerians need to be grateful to the president for his courage to fight corruption, as he is doing. Fighting corruption is good for Nigeria to bring back her glory.
But some people have said that the fight against corruption was purposely to witch-hunt members of the opposition party. Is this true?
I seriously disagree with that because if you have been in government for 16 years, you are more likely to be queried than people who were not in government. PDP was in government for 16 years and now that fight against corruption has commenced, there is high tendency that its members will be probed than members of the other parties because they were the ones that were in office at the Federal level during the period.
The agency that is saddled with this function is not expected to query persons who were not in office when certain offences and crimes were committed. If it were to be that it was APC that was in power as PDP, definitely, its members too would be queried. So, for someone to say the fight against corruption by the president is to witch-hunt members of the opposition party, is totally wrong.
Let's look at it this way, I have been in power for 16 years, and a new government just emerged. If the government wants to probe, he is more likely to find faults in me because I was the one who had been in power. The president meant well for this country, and he needs to flush out the bad eggs for his government to be on course.
Governor Fayose of Ekiti State recently raised the alarm over his bank account that was frozen by the EFCC, claiming that he has immunity. As a former governor, is it true that a sitting governor's bank account cannot be probed?
I must sincerely confess that there is limit to what a governor who enjoys immunity can say or do. When as a governor you enjoy immunity, that immunity does not give you a warrant to say all sort of things to defame and insult people as you like. It doesn't give you licence to abuse everybody and say nobody can touch you. That means you are misusing the power. The power given to a governor is a very serious thing. It has to be handled with care and used with some seriousness and respect. You don't just say everything you want to say because you have immunity, you don't just abuse because you have immunity, there must be a limit to imeverything. The mere fact that you have immunity doesn't mean you will start abusing everyone, including the president. I can't imagine you start talking carelessly because you are in power. I don't think the man understands the potency and aura of governor's office. It is a delicate position, and that is why they call you 'His Excellency'. Being in that position, you are expected to lead by example, but not the way Fayose misbehaves about town. As a governor, you must show maturity in everything you do because you are a leader. If you curse people anyhow or you insult them, then expect that they would react. There is a limit to what you can do with your immunity.
There is a current move to amend the Nigerian Constitution. What is your take on it?
Anyway, it is a good one provided they are going to be sincere with it. The people doing the amendment must have the interest of the country at heart and not their selfish interest. Nigeria today is a country that has improved more than she was in the past. So, whatever they are going to amend in the constitution, they must seriously weigh it in order not to have a negative effect on the electorate in future. It must not be done for the selfish interest of some minorities who see the country's wealth as what they can personalize. Nigerian Constitution is for all Nigerians not for a set of people.