Chairman, Governing Council of the University of Ibadan who is also the pro-chancellor of the institution, Dr. Umar Musa Mustapha, has explained why the council picked Prof. Abel Idow Olayinka as the 12th Vice Chancellor of the premier university. Olayinka succeeds Professor Isaac Folorunso Adewole, whose tenure ends on December 1, this year.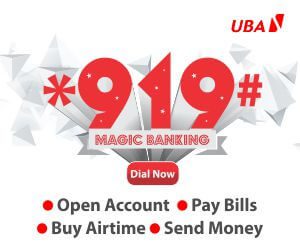 Speaking at the Senate Chamber of the institution, Mustapha said the new VC, a world-class geologist, was the first person from the Faculty of Science and the Department of Geology to be appointed as VC since the University was established in 1948. Mustapha noted that Prof. Olayinka was selected among 13 candidates through a credible and open process.
Recalling the process that led to the emergence of the new VC, the chairman said the journey began about six months ago when the council, in exercising its statutory responsibility, approved the placement of advertisements announcing the vacancy for the position of VC on Thursday, March 26, 2015. He stated that 12 applications were received in response to the advertisement while one other candidate was added through the search team process. In all, 13 candidates applied for the position.
The pro-chancellor explained that these applicants were screened and a shortlist of six candidates emerged. "The choice of Prof. Olayinka was unanimous after three candidates were recommended by the selection committee out of the six candidates that were shortlisted for the position." The chairman added, "In the process, UI's interest was put first. Nobody was under any pressure that was not controllable. I hope other universities will learn from the university."
In line with the University's tradition, a new VC usually emerges three months to the end of the incumbent's tenure. According to the pro-chancellor, "this is to ensure a seamless transition, allowing the successor to understudy the incumbent. The advantage here is to enable the new VC to hit the ground running."
"Born 57 years ago, Prof. Olayinka joined the services of the University of Ibadan in 1988. He rose through the ranks and was elevated to the grade of Professor on October 1, 1999. He has served the University in various capacities, including Head, Department of Geology, Dean of the Postgraduate School and Deputy Vice Chancellor (Academic).