The latest crime statistics released by the Force Criminal Investigation Department of the Nigeria Police Force have revealed that incidences of ritual killings are on the rise in the country.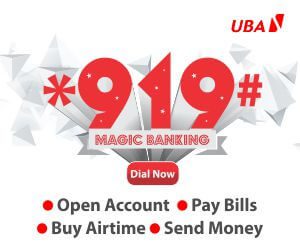 The report added that the perpetrators of the satanic act cut across both the low and the rich in the society. This include the poor, who want to get rich with ease and are assured by native or witch-doctors that they could cross over to the other side of life if they can provide listed human parts.
On the other side are the stupendously rich and affluent in the society, who want to acquire more riches or political power and are told that there can be no easier way than to sacrifice the lives of fellow human beings.
For these two groups, only the professional killer, who has no human feelings, is the guaranteed source of the needed body parts.
The report recalls that sometime in 2006, an aide of a former governor of one of the South Eastern states quietly eased himself out of his plum job because he reported for duty early in the morning one day and met his colleagues cleaning up blood.
One of them later confided in him that someone had just been sacrificed for the 'security' of their boss. He feigned support for the satanic act until it was the appropriate time for him to dump the job.
There was also a case of a baby sacrificed by the wife of a governor of one of the states grappling with the Boko Haram insurgency, to secure her position, reports had earlier said.
From the North, West, East and the South of Nigeria, police authorities revealed that ritual killers are on the prowl and bringing their mindless operations to an end might take some time.
In ancient times, ritual killing was alien to some parts of Nigeria, except those carried out to appease the gods. But with the passage of time and development of new habits, especially the get-rich-quick attitude and consequent obscene show of affluence, ritual murders became widespread in certain parts of the country.
Reports have had it that an evil forest, where suspected ritualists dismember their victims, was discovered in Enugu State recently. Fresh and decomposing human parts were found in the forest located at Inyi, Enugu Ezike in the Igboeze North Local Government Area of the state.
Police reports made available to our correspondent at the Homicide Department of Force Criminal Investigation Department, however, revealed that it was the killing of one Miss Edith Ijeoma Onu Ossai that sparked off protests in the community.
More than 1,000 women took to the streets, demanding an end to such killings. Edith's body had been found without her heart, kidney and private parts. Police stressed that another of such agonising death was the abduction of seven under-aged children at Ishiagu community. Among them, was a nine-month-old baby snatched from his mother, Mrs. Alice Nkwo, while she was breastfeeding the baby.
The hoodlums later moved into the family's bedroom and abducted two other children aged two and three years. Bemoaning her losses, Mrs. Nkwo said that her mind had not been at rest because she could still hear the cries of her abducted children. This and similar incidents prompted a peaceful protest by women in Ishiagu community against rampant abduction of children for rituals.
Also, a 32-year-old nursing mother, Mrs. Nnenna Emmanuel, watched helplessly as some hoodlums forcibly took away her two children, 8-month-old Chidubem Emmanuel and Chiemelem Emmanuel, 3, on December 24, 2016.
"It was on Christmas Eve at about 4am, we were sleeping when we heard the sound of a vehicle parking in front of our house. When the car parked, I woke up and my little baby started crying. I carried him to breast feed him while we waited to know the people parking their car in front of our house at that time of the night.
"Suddenly, they kicked our door open and one of them entered the house, gave me a slap and snatched my baby from me. The other person broke into the other room, where my three-year-old baby was sleeping beside his grandmother and took him, and they rushed into their car and zoomed off. "Each night I close my eyes, I hear the cries of my two little children calling me. I pray they are still alive", the distraught mother lamented.
Also, at Eketube in Enyida Development Centre, the headless body of an apprentice nurse, Miss. Kelechi Nwawaka, 20, was found behind the secondary school in the community. She was allegedly murdered at Ndiechi Eketube in Abakaliki Local Government Area of the state.
Her head, private part and fingers were cut off, apparently for ritual purposes. It was gathered that Kelechi's journey to her brutal end started on the New Year day, when one of her relations, Mrs. Margaret Augustine Nweke, invited her for a dinner in her house, which she honoured, and later at night, she left for her mother's house, seen off by the son of her hostess. A search party comprising men of the Civil Defence Corps and some villagers, later found her mutilated body.

Also, in 2016 at Ndayi village in Ugep, 23-year-old Patrick Eno Onen a.k.a. "Iwara", a staff of the Nigerian Prisons in Calabar, allegedly snuffed life out of his 8-month-old twins by squeezing their fragile necks while asleep, for ritual.
For the alleged crime, he was later banished by his community for the rest of his life until he is ready to atone for the abominable act by performing certain rituals. Narrating the ugly incidence, the mother of the twins, Blessing Bassey Onen, said shortly after the babies were put in bed that night, her husband gave her money to buy a packet of spaghetti.
"I bought the spaghetti, prepared it and served my husband and while eating, he further sent me to buy sachet water; quickly, I left and that was when he executed the act without my knowledge."
In 2016, in Calabar Municipality, a young man, Udo Mbakara, allegedly beheaded his two nieces and sold their heads for N1 million each. Mbakara, who admitted killing the two children, Princess and Rachel, aged nine and six years, respectively, told detectives, "I drugged the food and after eating it, they fell asleep and then I carried them to the inner room, where I hacked off their heads.
"I was offered N1 million to bring the head of a virgin. I was to be paid two million naira for the two heads," he said. Mbakara was alleged to have been in the business of selling human heads for rituals within Calabar metropolis.
In October 2016, in Anantigha in Calabar South, one Effiong Edet, 38, allegedly beheaded a mentally challenged woman for the funeral rites of his uncle, who was a chief. He confessed to have drugged himself to be able to carry out the act. But Edet was said to have killed the woman, "for moneymaking rituals, and not for burial of any chief, since nobody would ordinarily send him to come to Calabar for a human head."
Also last year, a widow and mother of five, Mrs. Helen Ilonge, was allegedly beheaded by suspected ritual killers, who also cut off some of her vital organs. The late Helen was the Primary Health Care Coordinator in Bekwara Local Government Area of the state. She was kidnapped while returning from a programme at the Assemblies of God Church, Abakaliki, in Ebonyi State, to her Ukpe village, along Ikom-Ogoja highway.
Some of the relations of the affected persons, in an interview, expressed deep fears about the way and manner the investigations were being handled by the police. Killing of human beings for ritual purposes also appears to be booming in the South West zone of the country.
with the passage of time and development of new habits, especially the get-rich-quick attitude and consequent obscene show of affluence, ritual murders became widespread in certain parts of the country
Investigation by our correspondents revealed that ritual killers are no respecter of age, as both the young and old have fallen victims to these human predators. Police reports concerning activities of ritualists in Oyo State indicate that a man was found dead and his scrotum removed at Gbare area of Idi-Ayunre in Oluyole Local Government Area of the state on Wednesday, February 6, 2017. It was suspected that ritual killers killed the deceased.
Also, on the same day, a male friend and five other collaborators in Oyo town, allegedly murdered a middle- aged woman. Her head was cut off for moneymaking ritual, while the other parts of her body were burnt for fear of their secrets being exposed. In Omi-Adio area of Ido Local Government Council, suspected ritual killers beheaded a woman and cut her breast and other vital organs.
According to Chief Isiaka Ifagbemi, a herbalist based in Olunde area of Ibadan, moneymaking rituals vary because it depends on the choice of the client. Some people, he said, use their mothers or wives for such rituals.