---
A former Managing Director of Starcomms limited, Mr. Ademola Eleso, has linked the crash of the Code Division Multiple Access sub-sector of the Nigeria's telecommunications sector to fund paucity. In this interview with ABIOLA ODUTOLA, the Chairman of ConSol Limited outlines how the CDMA sub-sector can be revived. Excerpts:
---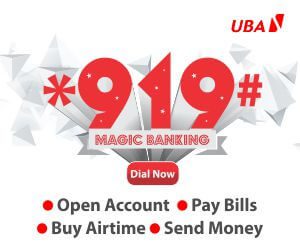 Several efforts made by both local and foreign investors to revive the moribund CDMA sub-sector have not yielded results. As a stakeholder and the former MD of Starcomms, what would you say led to the collapse of the industry?
A lot of things were responsible for the collapse of the industry. For instance, the $210 million worth Starcomms Limited failed shortly after Starcomms, Multilinks and MTS merged. The merger, which was initiated by an American investment group, CAPCOM Limited, failed due to paucity of funds, poor infrastructure and regulatory challenges. The CDMA industry is a capital intensive project that requires a lot of funding, and up till the time I left them, December 2014, the funding that was achieved, both local and foreign, was not sufficient to realise the ambition.
Does that mean the money raised was not enough to kick off the new brand?
A lot of money was raised, but it was not just enough to realise that dream of buying an old company, paying off debts and still having enough money to launch a new 4G/LTS technology. I know the other partners are still trying, anything can still happen. Aside from that, poor infrastructure was another hurdle in the industry that made it quite difficult for the business to grow.
How would you assess the contact centre industry in Nigeria, compared with other climes?
The industry is as large as the population of Nigeria. As an organisation, we are taking advantage of the human resource available to train a lot of people and employ them so
that they can garner relevant experience in our area of operation. The industry in Nigeria is in fact one of the biggest in the world. It has the potential to become whatever it aims for and with the growth of the Internet and Communications Technology sector, the contact centre business is also expected to witness tremendous improvement.
Contact centre management is a new segment in the telecomm sector. As an industry player, what were the initial challenges you faced?
They can be categorised into two. One is the difficulty in getting people to understand the concept of customer service delivery being executed by a third party. Most people could not imagine that anybody could treat their customers as nicely as themselves or even  better. So, there was a big resistance to let go of this type of function. But luckily, through tenacity and advocacy, we were able to overcome that battle. The other category was with the middle managers inside most organisations, who felt their positions would be under threat if they agreed to the outsourcing of this important function to a third party. Through advocacy, we have been able to educate most of these managers that there is a bigger benefit from what we bring to the table. But I tell you, it was not all smooth sailing, it was tough.
But critics still argue that outsourcing creates more unemployment instead of depleting it. What is your take on this?
Outsourcing is not the way a lot of people see it. Even though I agree that a lot of jobs could be lost to foreign nations and organisations in the process, I believe that it holds a lotof employment opportunities, especially now that indigenous firms are fully in the business. So, we are not losing but gaining jobs. But due to insecurity pervading Nigeria
now, a lot of business opportunities are lost to foreign nations like Ghana and Kenya. Some companies, which ordinarily would have loved to outsource contact centre
jobs to Nigerian firms, decline to do so for fear of corruption and several other factors. Of course, we do get a lot of jobs from foreign companies, but then it could have been more if some of these fears about Nigeria were not present. We can advance fast if companies operating in Nigeria don't outsource jobs to other African countries. There is a need to
encourage organisations in the contact centre industry so that more jobs can stay in Nigeria.
Operating businesses in Nigeria is capital intensive, especially in the ICT sector. Does this affect competitiveness with your rivals in other climes?
The poor state of our infrastructure slows down our competitiveness, making it a bit tough to struggle with organisations from places like South Africa, Ghana and even Philippines who are mostly into this type of business. The government and even the citizens must work together to resolve some of the challenges in this area. We must also begin to portray a positive image of our country. A small number of Nigerians are corrupt but they give the rest of us, who abide by the rules of the land and strive very hard to make a living, a bad name. We must learn to control our sensationalism of corruption and implement the rule of law, enforce it and let the criminal justice system deal with corruption issues. If we keep portraying a bad image of ourselves, we shall keep losing jobs to other neighbouring countries.
For small-scale enterprises, especially the artisans, what role do you see customer
relations playing in improving their businesses?
Quality customer relations is key to all businesses, whether big, medium or small. Every customer wants to be treated well and feel cared for.As a business, whether small or large scale, your ability to let the customers know that you care about them goes a long way in improving patronage. Once customers realise how much you care about them beyond the service that you have offered, they would always come back and even refer others to you. This is an important secret to the growth of any business.