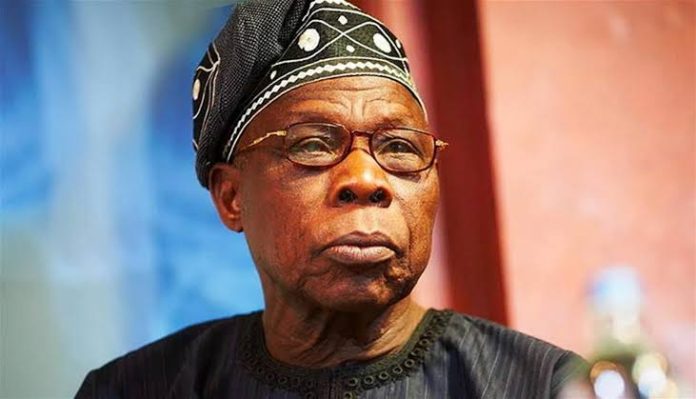 Says Yar'Adua worked against Nigeria's chances of resuscitating refineries
Explains why President can't get debt relief
Flays Buhari over nation's economic woes
BY TIMOTHY AGBOR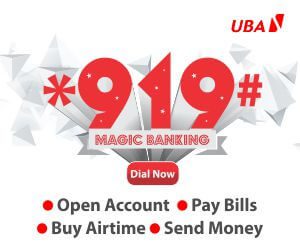 Former President Olusegun Obasanjo has revealed that it would be impossible for the Federal Government to get Nigeria's oil refineries working as long as the government is keeping hold of them.
He also opined that the promise made by President Bola Tinubu to make Port Harcourt refinery start working by December 2023 would not materialise owing to some information he was privy to during the period he ruled the nation.
President Tinubu had said in August that the petroleum refinery in Port Harcourt will start production after the completion of the ongoing rehabilitation contract between the Nigerian National Petroleum Company Limited and Italian firm, Maire Tecnimont SpA.
The resuscitation of the refinery, if completed as promised by Tinubu, will lessen Nigeria's reliance on oil importation and dependence on foreign refineries.
Major stakeholders in the country have called on the Federal Government to make the moribund refineries work, maintaining that hardship would be reduced if the feat could be achieved.
But, commenting on issues affecting the country during an interview with The Cable, the octogenarian former military head of state claimed the refineries would remain unused if the government keeps them.
He said he had been optimistic that the refineries would come back alive when Aliko Dangote and Femi Otedola showed interest in buying two of the four refineries, but disclosed that his successor, former President, Late Umaru Yar'Adua blew up the chances by cancelling the sale.
Obasanjo explained how he had approached Shell Oil Development Company to run the refineries during his administration, but the firm turned down his offer.
The former President revealed that after much persuasion, the Managing Director of Shell, at the time, listed four reasons why the oil company wouldn't get involved in running Nigeria's refineries, including "too much corruption in refineries."
Obasanjo said, "They (refineries) will not work as long as the government is keeping hold of them. When I was president, I invited Shell to a meeting. I told them I wanted to hand over the refineries for them to help us run. They bluntly told me they would not. I was shocked."
Revealing the reasons according to the then Shell boss, the 86-year-old retired general said, "I repeated the request and they (Shell) stood their ground. When the meeting was over, I asked their big man (MD) to wait behind for a little chat. Then I asked him why they were so hesitant about not taking over the refineries. He said did I want to hear the truth? I said yes. He listed four reasons. One, he said Shell makes its money from upstream and that is where its interest lies. Two, he said they only do downstream or retail as a matter of service. Three, he said our refineries would be bad business for them, that globally, companies are going for bigger refineries because of the economics of refineries. Four, he said there is too much corruption in refineries.
"I thanked him for his honesty. I knew we had a big problem on our hands. I had virtually given up hope on the refineries when God did a miracle. Aliko Dangote and Femi Otedola approached me and said they would be interested in buying two of the four refineries. They said they would buy a 51 per cent stake in Port Harcourt and Kaduna. I was over the moon.
"I said, finally, this burden would be taken off the neck of the government. They offered $761 million and paid in two instalments. Unfortunately, Umaru (President Yar'Adua) cancelled the sale and returned the refineries to NNPC. Today, we are still where we were. Someone told me Tinubu said refineries would work by December. I told the person the refineries would not work. This is based on the information I received from Shell when I was the president."
Meanwhile, Obasanjo denied insinuations that he knew Yar'Adua was going to die and that was why he supported him to be president.
Explaining why he supported the late President to be his successor in 2007 despite his health challenges at the time, Obasanjo disclosed that his endorsement of Yar'Adua was based on a selection process led by a committee headed by the late Dr. Olusegun Agagu, former governor of Ondo State.
Obasanjo said the committee considered many names and made a recommendation, with Yar'Adua at the top of the list.
"I set up a committee headed by Dr. Olusegun Agagu, of blessed memory, to search for a successor. They considered many names and did an extensive assessment on all of them. They made their recommendation. Umaru was top on the list," Obasanjo said.

He explained that the committee's primary justification for endorsing Yar'Adua was his perceived integrity and the belief that he would not engage in corrupt practices as president.
"Their (committee's) biggest argument in his (Yar'Adua) favour was that he had integrity and would not steal.
"The issues concerning his health were raised and I gave his medical reports to an expert for an opinion. Umaru's name was redacted so that the expert would not know who it was and why I was seeking his opinion. After assessing the reports, he said the patient appeared to have done a kidney transplant and if that was the case, there was nothing to worry about and he would be as healthy as any other person. That was it. All insinuations that I knew he was going to die and that was why I supported him to be president were false. This is the true story I have told you," he added.
Commenting on the economy of the nation, the former president took a swipe at the immediate past president, Muhammadu Buhari, calling him a reckless spender and one lacking understanding of economics.
He also submitted that President Tinubu would not get debt relief from anybody.
Obasanjo said, "Tinubu said the other day that it was unacceptable that he would spend 90% of revenue to service debts. I wasn't spending 90% when I went worldwide to get debt relief.
"Do you think that anybody would give you debt relief today? Buhari was spending money recklessly. I know Buhari didn't understand economics. I put that in my book. But that he could also be so reckless, I didn't know.
"Who would you go to today and ask for a favor? Tinubu says he has trimmed the number of people attending the United Nations General Assembly. Is that news?"