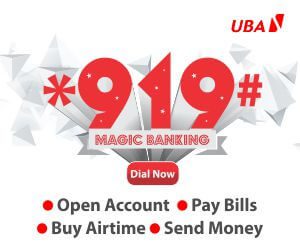 BY TIMOTHY AGBOR, OSOGBO
The Police in Osun State have disclosed that most dismissed security operatives now take to crimes and terrorise members of the public.
The force stated that it has discovered that the manner some criminals who have been robbing banks and attacking police stations across the state handle weapons are professional and that only those who have undergone formal trainings on how to handle arms could operate weapons the way the criminals do.
Speaking in Osogbo, the Public Relations Officer of the State Police Command, Superintendent of Police, Yemisi Opalola, said the force would not like to opt for dismissal as punishment for erring cops because there is tendency that they join criminal gang afterwards.
Opalola urged citizens to allow the police deploy internal disciplinary actions on erring police officers rather than always demanding that erring cops be dismissed.
According to her, citizens don't know that dismissing erring cops has grave consequences on them.
Reacting to the bank robbery and attack on police station recently in Iragbiji, headquarters of Boripe Local Government Area of the State, where two police officers were killed, Opalola said the criminals handled weapons and shot like "professionals."
"It (dismissal of erring police officers) will fall back on the members of the public because these people (security operatives) have been trained with guns. If you see the way they (criminals) are handling gun and shooting when robbing and indulging in order criminal acts, you will know that some of these criminals are professionals and that is why the police prefer to punish people internally. Members of the public always want dismissal as punishment for erring policemen but they (citizens) don't know the consequences would fall back on them," Opalola said.
Why explaining why there are bad eggs in the force, Opalola said most parents always push their troublesome and recalcitrant children into the police.
According to her, "No parents or society wants to give the best to the police during recruitment but the worst."
She, therefore, urged members of the society to desist from supporting and presenting those with bad attitude to join the force.
"Every tribe and family has their members in the police and everyone in the police has different character and upbringing. The few months of training during recruitment exercise can't remove bad attitude of policemen. It will be leaving them gradually until they blend into the norms of the police. I want to implore people, when there is recruitment, send the best to us, not the worst. When you ask most people what they want their children to be, you will hear them say, doctor, lawyer, nurse and nobody wants their children to be policemen and women. They only present those ones that are giving them trouble and very problematic.
"Since we don't know the background of the person that is to be recruited into the police force, and such a person has brought what we needed in terms of certificates and physique, the police would take him. Once we check his records and see there is no criminal indictment, we will take him not knowing that he has a bad attitude that could dent the image of the police. Some that have been stealing small things in their house, we wouldn't know and they are part of the people that will be recruited. So, the citizens should also help us in fishing out bad eggs," Opalola urged.