Our problems began since govt started paying us half salary- Hubby
A housewife, Mrs. Folashade Oluitan, has dragged her husband, a senior registrar at the
Osun State College of Education, Ilesa, Adelusi Abraham Oluitan, before a customary court sitting in Iwara-Ijesa for the dissolution of their 15-year-old marriage.
The applicant asked the court to grant the divorce, arguing that her husband had neglected her and their two children, while he had also refused to pay dowry to her parents.
According to her, Oluitan had promised to pay the bride price after she might have parked into his house. Our problems began since govt started paying us half salary- Hubby as the second wife, but 15 years after, the OSCOED senior registrar defaulted on this and also refused to take care of her and their kids.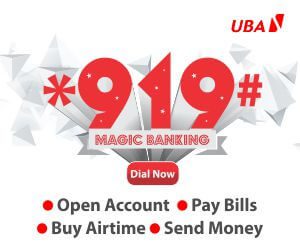 In his defence, Oluitan urged the court to grant his wife's prayers, saying that he had become incapacitated in discharging his responsibilities to his family since Governor Rauf Aregbesola started paying workers in the state half salaries.
But Mrs. Oluitan said her husband had not been able to take care of her and the children in the last four years, stressing that she had become fed up with their marriage. She further alleged that there had been frequent fighting between the two of them over the shirking of responsibilities by Oluitan.
According to her, Oluitan had been staying with his first wife, neglecting her and the two products of the marriage. She further explained that Oluitan refused to pay her dowry, because she moved into his house without being legally married to him.
The respondent denied beating his wife and asked the court to separate them since it was obvious his wife no longer wanted the union. The court, theferore, granted the couple's requests and dissolved the marriage.
Delivering his ruling, the President of the court, O. K. Sulaeman, asked Oluitan to pay N10,000 monthly to his former wife pending when the state government would resume the payment of his salary in full. The court also ruled that the two children should be in the custody of the applicant.