…says 'his mum is hindering his progress'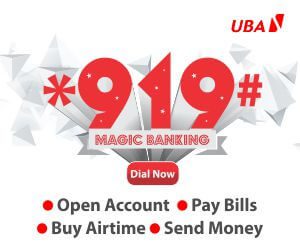 SUNDAY OLADEJO
A Lagos based seamstress, Toyin Iyiola, has pleaded with the President of a Grade A Customary Court sitting in Agege Lagos to expedite action in dissolving her marriage. Toyin accused her mother-in law of hindering the progress of her husband, Idowu Iyiola, adding that her alleged intrusion into their matrimonial life had been causing them problems.
She said, "My Lord, I can describe what my mother-in law said as aheap of blackmail personified. Her overbearing attitude on her son has been retarding the progress in our home. Instead of facing her own home, she has become a perfect teacher in our own home. She often accused me of blocking my husband's chances to make progress, to which I always laughed.
"How could I have stopped my husband from making progress in life? It is even my joy if my husband is progressing because if he has a breakthrough, my children's future will betaken care of. Then, I will have rest of mind."
She added that her husband started misbehaving when his mother had succeeded in influencing him. The embattled housewife declared, "This is the more reason I want this marriage dissolved without further delay. I want to inform this honourable court that my mother-in law is a grave headache to us in our matrimonial home. It is a pity that she has succeeded in destroying my home but it is my belief that whatever a mansows, he shall reap.
"I was very sad when my husband ordered me to pack out all my belongings from our matrimonial home. I knew almost immediately that the devil had put spanners in the works. As I am talking to you, sadness is still very heavy in my heart. I am a sad woman because I never planned to divorce a husband in my life. It was till death do us part."
Responding, her husband said, "I agree in totality with her on all the points she has made. There is no need flogging the horse further. Now, I think she has remarried. Since she has made up her mind in this direction; there is nothing I can do again. Let the court decide by granting her prayers."
The court finally dissolved the marriage after series of adjournments.