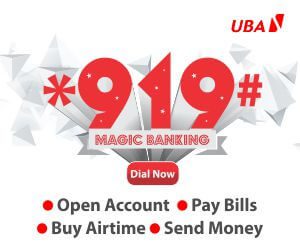 Rivers State Governor, Nyesom Wike, on Monday evening, returned to a rousing welcome in Port Harcourt, the Rivers State capital.
Wike, projected to win the Presidential Primaries of the Peoples Democratic Party, lost to old war horse and former Vice President, Atiku Abubakar.
But addressing party chieftains who had trooped out to receive him, the governor of said he could have scattered the PDP primary election, which held in Abuja on Saturday, over what he called 'betrayal, sabotage by the party's south-south governors.'
Although Wike's loss was blamed on the decision of the Governor of Sokoto State, Aminu Tambuwal, who stepped down for Atiku just as votes were about to begin, said the Rivers governor insists that betrayal from fellow south-south governors caused his loss.
Wike said "If I wanted to scuttle the convention, I would have done that and I told them. There are people you think they are human beings but they are not human beings.
"I can not be a second class citizen in my country, no Nigerian is more Nigerian than others.
"I have never seen how people can violate procedures and guidelines. Somebody had spoken, it is only at that point he was speaking that he can say I have withdrawn. You don't call him back.
"I just decided that this our party (PDP) must not be destroyed. I would have left where I was sitting down and say this convention cannot go ahead except you allow me to talk. I would have flattened him".
Speaking further, the Rivers governor noted: "As far as I'm concerned, there is nothing to worry about. I contested that election based on the agreement with all the Southern Governors and the leaders of the South that the presidency should go to the South.
"We have done our own part. We never betrayed anybody because it is not in our blood to betray. But it is a shame to those people, some governors from the South who are the people they used to sabotage our victory.
" However, we have shown them that we are not like them.
"There are people you think are human being but are not. We have made history and for those betrayers, history will judge them. But as I have said earlier, I won't abandon the party.
"They underrated us but that has changed. We made them not to sleep and eat.
"This country does not belong to any particular zone, it belongs to everybody,"