A chieftain of the Peoples Democratic Party in Lagos State, Adetokunbo Pearse, in this interview with MAYOWA SAMUEL, speaks on the crisis in the party and its chances at the 2023 presidential election. Excerpts: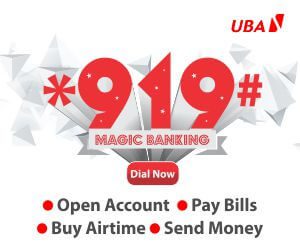 The PDP is entangled in many crises some few months to the commencement of campaigns for the 2023 general elections. What are your suggestions on the way forward?
First and foremost, there are no crises in the PDP. There are disagreements, misunderstandings, issues that are being discussed and negotiated but there are no crises in the party.
Crises are when things are about to break up but nothing like that is going on. Secondly, the party chairman is not battling for his survival as chairman. If he is, that means he's about to be removed. When Iyorchia Ayu was about to become national chairman, he made it clear and it's customary in the PDP that the national chairman cannot come from the north, as Ayu has come, and the president will come from the north. The agreement was that if we get the presidency from the north, then he will step down, that was agreed and that is what is going to happen. We are now at the beginning of the political campaign. He feels so and most people in the party agree with him, including the presidential candidate of the party, who is at this point, the head of the party in this country. Now, they are all saying that Ayu will step down as soon as the presidential election is over and we have succeeded in having the president from the north, if we don't, then the issue will have to be revisited because by that time, the chairman will come from the north and the presidency will come from the north, then Ayu will be compelled to step down. He has not said he's not going to do that. The people who are asking him to step down now are people who are not particularly concerned about what will happen if he steps down now. There'll be confusion in the party and who will lead the party into the election? That is the situation of the party, so it's not a crisis, some people agree but others don't. The national chairman and the presidential candidate want it that way, most of us in the party agree with them that it should be after we have done the election, whatever happens. If we win the presidency, it means the president will come from the North, and the national chairman will come from the north. He will then step down. If we lose the presidency going into the next four years, we cannot have a national chairman from the north and the presidential candidate from the north that will be revisited at that point again. We understand that, so that is ongoing. As for the choice of Ifeanyi Okowa, the national chairman agreed with Atiku that Okowa was the best candidate as the running mate. This is the problem with our country most of the time. Everybody says some things, frankly without realising the implication of what they are saying. The committee recommended but who will decide on their recommendation? It's the candidate. The committee recommended Wike but the national chairman and the candidate decided that they should go for Okowa who came second in the race and I think Akwa-Ibom governor came third in that race for vice-president. Is it not left for the candidate to decide which of the three qualified people he wants? That's the situation there. You are now going to tell me that I should choose you? Is Wike the one to tell the presidential candidate who to choose out of those recommended? When you see some of these things, you have to look at them closely; you will see character flaws in some of these people. I'm the one you are going to work with, I am the one that will decide on whether I want to work with you or not. It is not for you Wike to decide that you are going to be my vice-president whether you like it or not. Things don't work that way.
"The very next day after the appointment of Okowa, Wike was nowhere to be found, Atiku was looking for him. They all know each other very well; Wike is just being difficult and being himself. He is Very quarrelsome, cantankerous, and very divisive"
Governor Nyesom Wike has now become the beautiful bride in Nigerian politics. What are his chances?
On the beautiful bride, it is true he's being courted, but courtship is not marriage. You can be courted from here till tomorrow, at the last minute when they find some problems, the man will walk out. And I can tell you this courtship will never end up in marriage. If it ends up in marriage, it's dead on arrival. Think about it, what will it profit Nyesom Wike to leave the PDP and go to APC? Will that not be political foolishness and political rascality? And what will be his reason? That he was chosen to be the vice-president but he was not chosen? Is that not childish? If they make him a presidential candidate in the APC, is he not going to come and face an election where the PDP will trash him? Can he become anything in APC except to be a spoiler for PDP? Let me tell you something else, Wike will not leave the PDP, it is not in his own interest. If he leaves, he has everything to lose. He will become a persona non grata in Rivers State. Do you know why? All the senators are PDP, not APC. So if Wike wants to go, all the senators will not go with him. All the House of Reps are PDP, all the local government chairmen are PDP, all members of the state assembly are PDP, so what is Wike going to do? All these meetings of the APC governors are just showmanship and Nollywood drama. Ayo Fayose was among those who visited. He had come out to say he's supporting Tinubu. For whatever reason, he has not been with us for a long time.
He wants the president to come from the South, and so do Wike, some of the governors, and so many other people. How will the presidency come to the South? Is it not through competition? Did Wike not want it to come from the South? Did he not contest for the presidency? If he had won, the presidency would have come to the South. Since he lost, it will go to the North, this is the issue. It's not that somebody stole it from them, you contested and you lost. All those saying they want the presidency to come to the South, is the presidency in the APC not coming from the South? So, what is Fayose looking for again? Let him go to APC and fight to win the national election.
What do you say about the Benue State governor, Samuel Ortom, who stated that Atiku should have spoken with Wike before announcing Okowa as his running mate after the committee had already nominated the Rivers governor?
That is the governor's opinion and I agree with him but what would Atiku do? The very next day after the appointment of Okowa, Wike was nowhere to be found, Atiku was looking for him.
They all know each other very well; Wike is just being difficult and being himself. He is very quarrelsome, cantankerous and very divisive. What did he do? How many people have Atiku sent to him? He will not listen, he doesn't want to talk to them but when the governors who were trying to play on his intelligence came to him, he was glad to receive them. Can you blame Atiku? Is Atiku not the boss? So he wants the boss to come crawling to him and begging him? Even though the man has tried to appeal to him by calling him but he won't pick up, it's an insult. If I were Atiku, I won't call him again, and if he calls me, he will have to come and apologise to me before I even talk to him again. If Wike works against the party, he will end up destroying himself. It will not be in the interest of the party for Wike or any other governor or any other person, including a small person like me to work against the party but whoever decides to work against the party is free to do so, and everybody will see who will benefit and who will lose. Look at Wike for instance; he has a lot of support in how many states? If it's in Rivers State, his own state where he is powerful, where he is governor, he will lose out totally. Do you think that senators in Rivers State will go with him to APC or work against the PDP when they are already candidates of the party? It's just razzmatazz. If Wike leaves the party, he's in trouble, he becomes zero. If I have the ticket for senate in PDP, you now say you are my governor, you come to me and say you are going to APC, that I should come with you, I will tell him Oga, thank you very much, go your own way, I will go my own way. I will win my own election now. Wike has done two terms, so he has nothing to lose. He can be gallivanting and do anything he wants to do. Don't forget, he is a laying duck governor. The people of Rivers State are waiting for him to retire and sit down somewhere. His term is over; his wahala don finish. So where will it affect the party? How? Of course, he's financially strong but is he the only one that has oil in his state? These things are just talking and surface issues. No one man is stronger than the group, no one man is richer than the group. People are just taking his money and laughing at him, especially in the North, they know how to do this. Which wealth does he have? Is it not Rivers State wealth? If he's not careful, we will probe him for bunkering after he leaves office. He only has money because it is government money, then the next governor is going to control the money. The money they get every month, the federal allocation. When he's no longer governor, will he be coming to collect it? Do you think Rivers State is Lagos State where Tinubu has managed to keep collecting tax after he has left office? The money that Tinubu is collecting is going to be his downfall finally. That's what we are going to use to bury him in this election. You cannot have such a person as president of Nigeria.