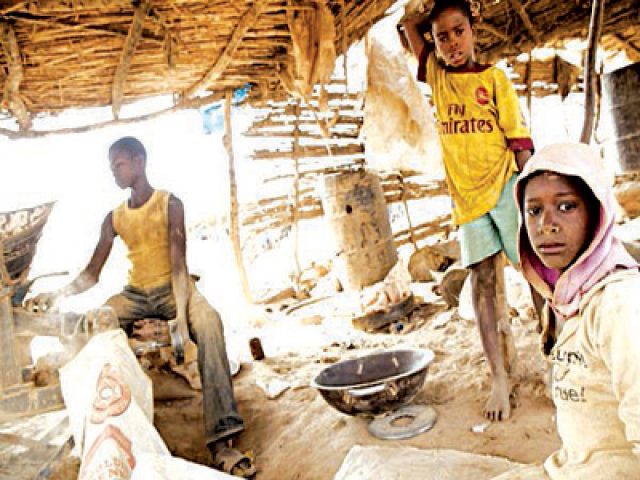 Children mine gold, roam about, hawk during school hours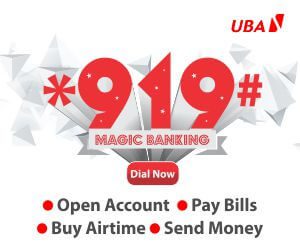 BY TIMOTHY AGBOR, OSOGBO
Gold, as valuable and precious metals, has contributed in transforming some countries of the world that are fortunate to have been blessed with its large deposits.
Among the top gold producing countries of the world that have been great and wealthy are Brazil, Canada, China, Australia, Ghana, Indonesia, Mexico, Peru among others.
Studies revealed that citizens of these countries who are lucky to be inhabitants of communities with these expensive God-given resources have also tasted dividends of mining the precious metals in their domain.
But in Nigeria, the case is different as most communities with abundant deposits of gold are suffering and lacking basic social amenities of life.
Of these unlucky lots are Obokun, Atakunmosa East and West Local Government Areas of Osun State.
The pathetic story is the same for most oil and gas-producing communities in the country that have, from time to time, lamented a litany of woes ranging from environmental degradation, unemployment and lack of social amenities despite hosting the mainstay of the nation's economic survival.
Recently, traditional rulers of Abia, Bayelsa, Delta, Imo, Ondo, Rivers, Akwa-Ibom, Cross River, Edo States, which produce oil and gas decried the excruciating level of suffering that residents of their communities have been subjected to despite hosting the natural resources.
The Niger Delta monarchs, under the aegis of the Association of Traditional Rulers of Oil Mineral Producing Communities of Nigeria, averred that the much-anticipated socio-economic advantages derivable from the natural resources of the Niger Delta people have eluded the region.
Rising from their 27th conference which held at the Delta State Event Centre Asaba, with the theme: The Relationship between the Oil Producing Communities and the International Oil Companies operating in Niger Delta Area: What impact has it made on the People?", the monarchs further bemoaned the state of infrastructural development in the Niger Delta, particularly the state of roads, standard schools, healthcare system, as well as the parlous state of the East-West road.
Investigation by The Point revealed that communities with these precious resources not only suffer economic hardship, land degradation, absence of basic social amenities, their children also involve themselves in child labour to make ends meet. This ugly development has robbed many children of the affected communities of their childhood education rights.
While some children, within the age bracket of 12 and 17 were seen roaming streets aimlessly during school hours, others hawk wares for their parents within the neighbourhood while some were sighted at mining sites digging land in search of precious stones.
A visit by The Point correspondent to Ibala-Ijesa in Obokun Local Government Area of Osun, one of the gold mining communities in the state was not only challenging but torturous due to poor road network that leads to the community. It was also revealed that there is a high level of degradation to the environment, due to the activities of miners who have seen opportunities in exploitation of gold to make an income on a daily basis.
It was gathered that there is only one dilapidated primary school in the community which does not encourage parents to bring their wards for learning. Due to most parents' poor financial status, some children hawk edibles before going to schools while the majority go late or shun it.
Some parents do take their children to farms during school hours, it was further learnt.
"We do go to farms and because we need assistance, sometimes, we ask our children not to go to school. Hardly will you find young men who want to work in farms nowadays because most able-bodied men take to illegal mining," a parent, Agbaje, told The Point.
Our correspondent also observed that there is no security post in the community. To this end, some foreign miners have engaged the services of private security operatives to protect them against attacks and abduction.

Lamenting lack of government's presence in the community, the Seriki Hausawa of Ibala Ijesa, Bello Adamu Ilela, urged the state government to ease the suffering of the people of the locality by constructing road, quality schools, security posts and other dividends of democracy.
Ilela called on Governor Gboyega Oyetola to extend dividends of democracy to his host-community, saying doing so will enable the state government to generate more revenue from Ibala-Ijesa.
Seriki Hausawa said the entire Ijesa is in urgent need of a good road network from Ilesa to Ibala linking Ido-Oko and other surrounding communities.
He said, "Other social amenities needed in the community include motorised boreholes to serve the larger population of the community, waste containers so as to ensure clean environment, stable electricity supply, a police post to provide security for lives and properties, construction of drainages to prevent erosion, among others."
Meanwhile, in a bid to eradicate worsening child labour in the community and encourage enrollment of pupils in school, the Osun State Steering Committee on Child Labour in collaboration with the International Labour Organization, renovated three unit classroom blocks at Saint James Anglican School, Ibala-Ijesa.
School sandals, bags and books were also distributed to children to motivate them in focusing on education as against menial jobs they do.
Also, some female parents were given working tools as means of empowerment to enable them to train their children and also discourage them from forcing their wards into hawking and other labour.
Empowerment equipment such as grinding machines, sewing machines, weaving machines, hairdressing, provision items were distributed to some women to enable them contribute to their families' upkeep.
Speaking at the commissioning of the renovated school and distribution of the empowerment equipment, Country Director for International Labour Organization, Nigeria, Ghana, Liberia and Sierra Leone, Ms. Vannessa Phala, said the projects were done to promote child education and discourage child labour in the community.
She said, "I am very happy about these achievements we have made in Osun State. I am happy that some of our beneficiaries are getting equipment to help them start their businesses. This improves their livelihood. I am also very happy to open our newly renovated block and hand it over to the school teachers and parents. These are great achievements for us. I am sure we will do more working together with members of the community with the representatives of different ministries, members of the Child Labour, Steering Committee.
"This is the most important intervention because it is about eliminating child labour. We need to work together to see that children stay in school. The community should try to patronise them (empowered women) so they can sell their products and sustain their businesses in order to support their families."
In her remarks, the National Project Coordinator for the ILO, ACCEL Africa Project in Nigeria, Agatha Kolawole said, "the project is set to eradicate child labour in the Cocoa and Artisanal and Small-Scale Gold Mining sector. In Ibala-Ijesa, we have enrolled and supported 50 children in school with uniforms, school bags, school sandals, notebooks, pens, textbooks among others. We have also trained teachers.
"We are empowering 29 parents of children in this school so they can continue to sustain their children in school," Agatha added.
Stressing the need for stakeholders to tackle child labour, Mrs. Funmilayo Ayinla who doubles as the Osun State Controller of Federal Ministry of Labour and Employment, warned parents against using their children in farms and market places where they were supposed to be in school.
"This project was done to stop child labour. The children should not be hawking when they are supposed to be in the classroom. We also empowered the parents so they will be able to provide for these children," she said.
Commending the organisations for the achievements, the Community Child Labour Monitoring Committee of Ibala-Ijesa Community, Adeyeye Adeyoju, said, "We are grateful and happy this project came to reality. This is something we have not seen before. Some of our children who had gone to different places to school are returning. They are returning en masse and I pray to God that they all return since our school has been renovated."
The school's headmistress, Mrs. Omolayo, while commending the ILO, said there are two other classroom blocks that are in a state of ruins and sought for their renovations. She said the school lacked sufficient teachers.
"If they can help us with the other two classroom blocks, we will be happier. You can see we have three blocks here and ILO has helped us with one. We have six classes and three teachers; a teacher attends two classes simultaneously. I wish we can get more teachers on board," she pleaded.
The traditional ruler of the community, the Onibala of Ibala Ijesa, Oba Christopher Adegboyega Ariyo, said the project will bring succour to the community.
Oba Ariyo, who was represented by one of his chiefs, Komolafe Ibrahim, added that the community would forever be indebted to all that worked together to resuscitate the school.
"Oba Ariyo, himself has been canvassing for enrollment of these students in school. As a progressive minded person, he facilitated the installation of a network mass so that we have full service signals on our phones because before this, we hardly made telephone calls in Ibala-Ijesa," he said.