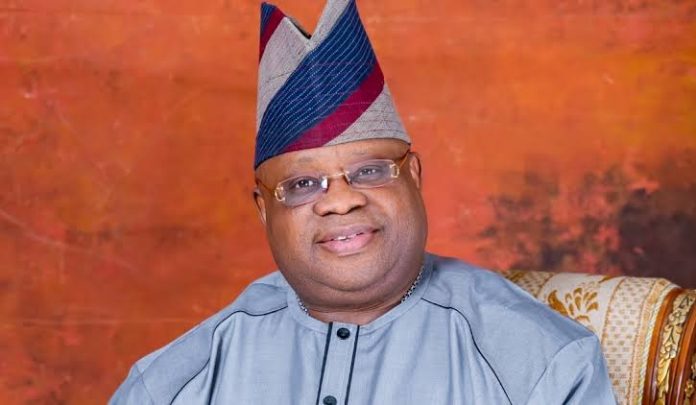 BY TIMOTHY AGBOR, OSOGBO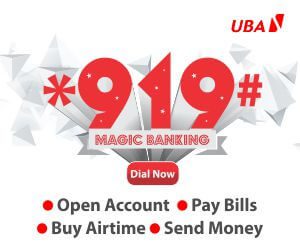 Osun State Governor, Ademola Adeleke has boasted of achieving within the first 100 days he assumed office what many could not do in four years of their governments.
The governor made this known on Sunday at the 16th Harvest Anniversary and Thanksgiving Service held at the Love of Christ Generation Church C&S in Victoria Island, Lagos State.
Governor Adeleke, in a statement by his spokesperson, Olawale Rasheed, listed reformation of the public service, attendance to workers' welfare, construction and reconstruction over 40 kilometers of roads, implementation of free medical surgeries with more than 40,000 beneficiaries among others as his achievements since he took over the mantle of leadership.
Adeleke said he was never ashamed of dancing in public, adding that his habit of praise worship is to celebrate the owner of heaven and earth.
"I am never ashamed to hold unto God through song and dance. Several men and women of God predicted my governorship. I am here to praise God for the prophecy that has come to pass. My communion with God is to come back to thank and praise him.
"I do this in several places of worship. My covenant with God is also to truly deliver dividends of democracy to my people. In 100 days in office, I did what many could not achieve in four years.
"We reformed the public service, attended to workers welfare, constructed and reconstructed over 40 kilometers of roads, implemented free medical surgeries with more than 40,000 beneficiaries.
"We are working on super overhead bridges to ease connectivity. We are reforming the education sector. We are building up our agriculture sector. I am working to make Osun state a reference point," he said.
Addressing the dignitaries at the event which included former president Olusegun Obasanjo, the Ooni of Ife, Oba Enitan Ogunwusi; the Publisher of Ovation Magazine, Dele Momodu; Osun State House of Assembly Speaker, Adewale Egbedun and members of the parliament; and top political and traditional rulers, Adeleke stated, "I seek your prayers. I solicit your support. We are committed to God and the people."
In his address at the church service earlier, Obasanjo, lauded Governor Adeleke for proving his critics wrong by being a dancing but hard working governor in the governance affairs of the state.
The former president described the governor as an example of a leader who is not ashamed to praise God despite occupying the highest office in the state, positing that dancing and working for God and the people are things to be proud of.
"Mr Governor, they call you a dancer. But you are dancing to praise God. And I heard you are working hard for your people. The God whom you are praising will shower his blessings on your state and government. I associate with you.
"Again, I learnt you are a listening leader. They said you take advice from the young and old. I am happy to hear that," the statement quoted Obasanjo, who was said to have spoken in Yoruba language.
"I call on His Majesty, the Ooni of Ife and other royal fathers to support the Governor to deliver more. Mr Governor, continue to work closely with traditional rulers, elders and stakeholders of your state.
"I charge Kabiyesi Ooni to always host close door meetings with the governor. God whom the governor is praising will continue to support him. He will not fail," Obasanjo added.