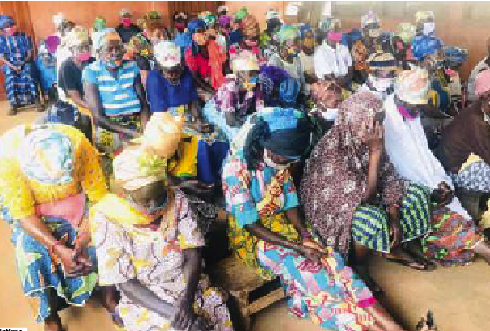 I fear for my health, victim laments
BY TIMOTHY AGBOR, OSOGBO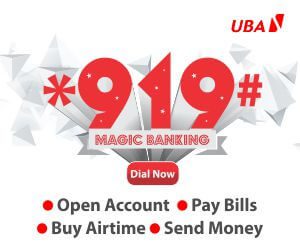 A widow, Mrs Patricia Eligbue of Atani community in Ogbaru Local Government Area of Anambra State has been forced to drink dirty water used in bathing the remains of one of her late husband's relatives whom she was accused of killing.
Following this ugly development, it was gathered that harmful widowhood practices in Igboland have yet to be abandoned but victims rarely summon the gut to share their devastating experiences for fear of intimidation and attack by those who are behind the evil acts.
Mrs Eligbue couldn't stomach the pathetic treatments allegedly meted on her by relatives of her late husband after the death of her brother-in-law.
It was gathered that after the victim's husband died a few years ago, the family had not been in good terms with her as they branded her a witch and accused her of being responsible for Eligbue's demise.
Recently, a brother of the deceased husband also died and the victim's in-laws, again, fingered her. This time, they insisted she must swear at the village shrine in order to prove her innocence.
But, the widow, a peasant farmer in the community, refused to follow her husband's people to the shrine to swear because she is a Christian.
According to her, during an interview, she was beaten up and tortured. Her accusers were said to have bathed the corpse and forced the bath water down the throat of Mrs Eligbue on March 19, 2023.
Narrating her heartbreaking story, she said, "The relatives of my husband forced me to drink the water used in washing a deceased relative of my husband. They didn't even consider the fact that I am a Christian. They had earlier asked me to follow them to the shrine to swear to the deity that I had no hand in the death of my husband. I told them I was innocent. After beating me severely, they now insisted that I must drink the water they used in washing him.
"After they forced the water down my throat, they forced me into using the remaining water to bath myself from head to toe. They later put a cutlass on the remains of my husband and asked me to walk over it four times. I did all these but nothing happened to me ever since because I am innocent."
Meanwhile, Eligbue has expressed worry over the health implication of the dirty water she drank, saying, "Since I drank the water used in washing the corpse, I have not been happy. I am afraid I may develop severe ailment."
She mentioned some of her abusers to include Albert Emegbuo, Godwin Ebuka, Ozoemesina, Njide Chukwuma, Chigozie Ohawunba, among others, and urged the state government and civil rights activists to get justice for her.
According to the widow, her husband's relatives had sent her away from the community and she had been taking shelter at another place.
One of the victim's children, Onyeka Erigbue, confirmed the incidens and further sought for justice. He added that her paternal uncles accused him and his mother of being diabolic.
Recall that last year, the Anambra State Council of Traditional Rulers resolved to eliminate harmful traditional practices antithetical to women's rights. After a multi-stakeholders' conference on eliminating violence against women and girls in Awka, Anambra, the Chairman of the council, the Obi of Onitsha, Igwe Achebe, in a communique, identified the harmful practices that should be eliminated to include harmful rituals, widowhood practices, denial of inheritance, forced and girl-child marriage.
He had said that the council made a commitment to codify communal laws and regulations that would protect women and girls.
Part of their commitments read, "That we condemn all forms of violence against women and girls, including harmful practices and social norms in Anambra State, and commit to the empowerment of women and girls. That we are committed to eliminating harmful traditional practices such as widowhood practices; denial of inheritance, forced and girl child marriage, harmful rituals, exploitation and trafficking of women and girls, including degrading treatment and practices. That we are committed to respecting the rights of women and girls as recognised in the state, national and international laws."
Meanwhile, civil rights organisations have expressed displeasure at Eligbue's ordeals and called on stakeholders to rise to the occasion and stem the tide of horrible and obnoxious practices in the state and Igboland at large.