Chief (Mrs) Kemi Nelson is a woman who needs little or no introduction, having sustained relevance in Lagos State politics, an attribute that finally stood her out as the real amazon of modern-day grassroots politics.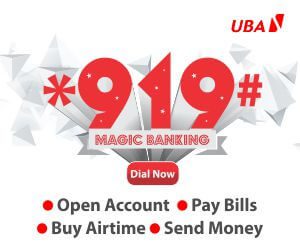 Again, she holds the Yeyesewa (Epitome of beauty) chieftaincy title, bestowed on her by a group of notable Lagosians, an attestation to the acclaimed natural beauty she is endowed with.
Today, however, the 60-year-old politician is the zonal leader of the All Progressives Congress, representing the South-West. "By the grace of God, I am an APC chieftain in Ikeja district. I can confidently say that I see myself as a politician who believes so much in grassroots politics as the nucleus that oils the fabrics of any developing nation, having begun my career as a Teaching Assistant at Corona School, Apapa , before I proceeded to train as a professional nurse at the University Teaching Hospital, Ibadan," she said. Nelson is widely known as the professional mid-wife turned politician and has been an active player in politics since the era of President Ibrahim Babangida under the now defunct political party, National Republican Convention, where she gained exposure to party politics.
She added, "After attaining the position of Chairman of NRC's Electoral Committee for the presidential primaries in Osun State, I became the Party's standard-bearer for Lagos West Senatorial election in 1992.
"The dissolution of the party left me settling with the Alliance for Democracy which was then the dominant party in Lagos State, and from there, my political journey progressed as I held enviable positions." Besides being a major player in politics, Nelson revealed to The Point that the violence and insincerity shrouding politics were the twin monsters that scared people away from party politics.
"If the two monsters are eliminated, more people will surely begin to see virtue in politics and thus, embrace the service," she
noted. At a point in her career, Nelson had to shoulder the responsibility of overseeing women affairs under the Tinubu administration, where she served as Commissioner for Women Affairs and Poverty Alleviation. Recounting her experience, the ex-commissioner averred that "women are better leaders than men."
According to her, "the good and the bad exist among humans; be it male or female. But then, I am very much impressed with the increased involvement of women, both in politics and administration, considering their immense contributions to societal development unlike what obtained in the past when the men dominated all sectors, including politics." Does she actually Believe that politics is a money – making venture or service to humanity?
"I see politics as a way of giving back to the society because every individual gains from the society in different ways," she declared. She restated her views on the level of the prevailing moral decadence in the society today, stating that parents should serve as agents of change and socialisation towards their children. For her, there should be closeness between parents and children notwithstanding the business schedule the parents may have.
"I always ensured I never missed any of my children's visiting days despite my busy schedule when I was a commissioner. Parents should always give to children what they feel they need rather than what they want," she advised. Nelson is well known for her simple but elegant fashion and her low-cut looks, which she attributes to lack of time to visit the salon and impatience to sit under the dryer for long hours. More so, her headgear style is one that cannot be overlooked in a gathering.
Grab a copy of Thepoint newspaper from  your nearest vendor or call 08059351111 for the nearest agent