Standing in the scorching sun in their reflective jackets and white gloves at a spot at the junction of Fadare Bus stop, off College Road in Ogba, Lagos State, directing traffic, they greet every motorist and passerby with a wry smile. Their reflex actions are as sharp as those of any other able-bodied person. But not until you move closer to the two brothers, you won't know they have an autistic challenge, unable to talk or walk normally!
They were born like every other set of twins until things started to take a strange turn. Just like with any other child, their parents at first did not think anything of the problem, but by the time they realised the enormity of the issue on their hands, it was already too late!
Welcome to the world of 42-year-old Taiwo and Kehinde Fasasi. The Fasasi twins were born with cerebral palsy, also known as the Down Syndrome, and ever since then, they have lived under the care of their parents. But these irrepressible twin-brothers do not see their health condition as a hindrance.
To make ends meet, they currently work as volunteer traffic controllers at Fadare Bus Stop, along College Road, Ogba, Lagos.
Owing to their not too palatable experience in their failed attempts to get the necessary medical and spiritual cure for their health challenge, both men have lost hope of living normal lives. Kehinde believes no miracle can improve their ability to make clear speech. Infact, he is of the opinion that no therapy or healing performed by any doctor or prophet can smoothen his slurred speech and stabilise his wobbly movement.
According to Kehinde, all the efforts made by their mum to improve their health condition have ended in futility, as the doctors and pastors consulted so far have disappointed them.
He says that the doctors and clerics failed to perform the healing they had earlier boasted about in their case.
Taiwo also says that he now hopes for direct healing from God through prayers and reading of his Bible.
"I am a Christian and I believe in healing. I don't believe in prophets, because I have tried so many of them. I have gone to ori oke (prayer mountains). I believe we still have God's prophets, but they are rare. As individuals, we are prophets on our own. Read your Bible and pray, study what is in there and pray. I go to church every Sunday and also attend weekly services, when I have the time," he says.
Similarly, Kehinde says he's done with moving from one cleric to the other in search of healing.
"I don't do it anymore. I used to do it, but for now, I don't even believe in most of them. What has been done has been done. I have accepted to live with my being," he says.
The twins urge the Federal Government to give men living with disabilities the necessary support by providing them money to start business of their own to enable them to fend for their family members.
They say, "We have so many people living with disabilities, who are not skilled and some are skilled, some even have their certificates in different areas and they don't have jobs. The Federal Government can help and some are trained in different areas, they don't have money to start business, the Federal Government can give us empowerment.
"Moreover, in Lagos State, we need empowerment. It is not easy for the able-bodied men to manage children without their wives; now compare that to the physically challenged women having children and abandoned by their husbands. We really need help from the local, state and Federal Government."
Although their health condition makes it difficult for the 42-year-old twin-brothers, like other men of their age, to deal with matters of the heart, the two men differ regarding the raising of family.
While Kehinde is now having some difficulty handling the welfare of his children, whose mother left him seven years ago, Taiwo sees no reason for engaging in any form of love affair with any woman, not to talk of procreating and worsening his current situation.
Kehinde himself expresses worry that women sometimes attempt to take advantage of his condition by trying to fleece him of the money he gets from sympathetic motorists, people especially when his twin brother is not around. He says he has, however, devised a means of countering the antics of such cunning and dishonest ladies.
He says, "It is not so easy for me to have a girlfriend; the reason is they always pretend to like me, after they collect the little pittance I get from people on a daily basis. After some time, they will stop greeting or even talking to me, but I want my children to have a mother figure in their lives.
"If I try to talk to them or beg them, they begin to laugh or abuse me. So, I have decided to stay away from women. I have three children that my mum helps me to take care of because my wife left me a long time ago."
But Taiwo says dealing with his autistic health challenge is a burden already too heavy for him to bear than adding the problem of marriage and raising children.
He says, "Wife? Children? No way! I cannot consider those two things at all. Our aged mother has been helpful in taking care of us since we were babies, and adding more responsibilities to my health condition will be too much stress for me and her. I cannot imagine going through what my brother is going through. All I know is that God will still intervene in our
matters.
"You see, it is not so easy. What really disturbs me is that I was at first thinking I had to wait for a normal person, but many of the normal women are not good, it is only those that are God-fearing. But how will you get them? Now I have given up on love matters."
The physically and mentally challenged men also lament that their condition has robbed them the opportunity of getting good jobs such as security personnel or traffic control personnel like other able-bodied men, They say many of organisations have turned them down on the basis of their disability.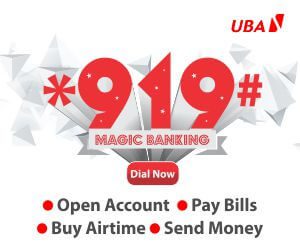 It is not so easy for me to have a girlfriend; the reason is they always pretend to like me, after they collect the little pittance I get from people on a daily basis. After some time, they will stop greeting or even talking to me, but I want my children to have a mother figure in their lives. If I try to talk to them or beg them, they begin to laugh or abuse me. So, I have decided to stay away from women
Narrating how cruel life has been to them, the Fasasi twins explain that they suffered bullying while growing up as children, especially while they attended Oluwole Primary School in the Coker area of Ogba, Lagos. They both had low self-esteem due to their health condition and they both found it hard to socialize. Taiwo was constantly depressed while Kehinde still summoned the courage sometimes to come out of his shell.
As they grew older and in a bid to overcome their depression, the twin-brothers decided to try out an idea conceived by Kehinde-taking up the control of traffic on major roads with the hope of coming across good Samaritans that would help them secure gainful employments.
"I will say from childhood, I was never happy, always shy, not wanting to go out and play with my peers. We could not go to secondary school because of the financial challenges our parents were having taking care of us and our siblings, as all their money was spent on getting healing for our condition," Taiwo says.
The twin-brothers, however, say that their health condition cannot not be attributed to a spiritual attack.
Kehinde says, "It is not spiritual, it is natural. When we were small, people were saying it was spiritual attack. As adults, we're told at that it's cerebral palsy. Sixty per cent of the autistic patients have cerebral palsy; it's not spiritual,
it's natural.
"Let's say the first time we went to the hospital they discovered what it was, they would have stopped it. It wasn't that they could cure it, because it has no cure. But physiotherapy can stop it, because I was born that way."
They both, however, frown on the act of begging by physically challenged persons. According to them, "It is an individual thing to beg. For us, it is a shameful thing to be begging on the streets, since God has blessed us to be able to do some things on our own."