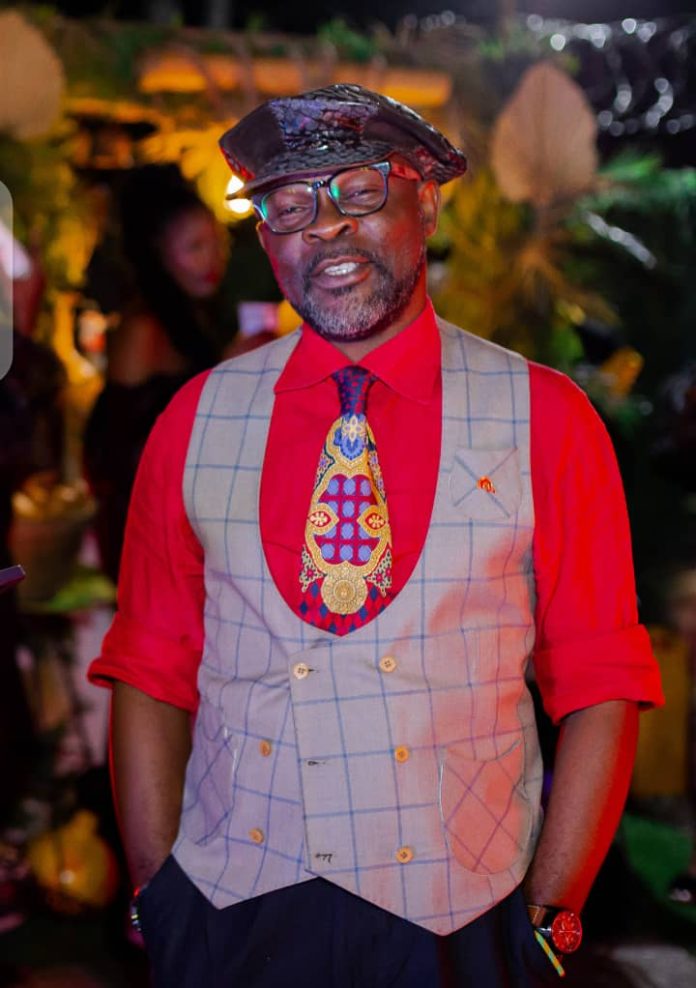 BY NSEOBONG OKON-EKONG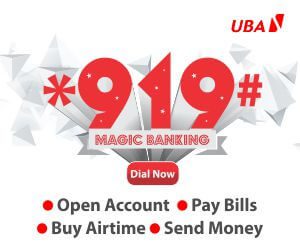 This is definitely a life defining year for Jimi Sadare, better known as DJ Jimbo.
For over two decades, he has been perfecting his craft, playing recorded music to diverse audiences in Nigeria, particularly in the country's acclaimed commercial hub and entertainment capital, Lagos.
The bustling city is Africa's fifth largest economy. Previously, the seat of the country's government, the fusion of robust energies from its creative youths has provided a crucible for forging new sounds of music over the years: Whether entering the country as a foreign trend or homegrown, its origins can be traced to Lagos.
Lagos is where the genres of Highlife, Apala, Fuji, Juju and Afrobeat incubated gained proficiency. The creators or ardent exponents of these forms of music lived and plied their trade out of Lagos.
Not surprisingly, DJ Jimbo has been deeply involved in all the seasons of music that have defined the Lagos entertainment scene in the past 40 years; coming from a home where his father had enough interest in music to own a record label that signed a couple of indigenous artistes.
The surest platform to hear him these days is Inspiration 92.3FM Lagos, where DJ Jimbo's world beckons you to join his enchanting world of melody.
In many respects, DJ Jimbo is a chip off the old block. In the last over 20 years, he has built his own reputation as a World Music Deejay by acquiring one of the world's most captivating libraries of music.
If you are looking for the rare, the Avant-garde and wild sounds of some of the most outlandish and eccentric musicians in the world, DJ Jimbo has their groundbreaking work in his massive collection of over 10 million collection of old Skool, funk, soul, rap, Afrobeat and world music that goes back to the 1950s.
Being at a gig where DJ Jimbo is Centre stage is usually an experience to cherish for a long time because of his ability to fuse different genres of music across the decades into an irresistible dance groove that keeps his audience on their feet.
Playing at some of the top class venues in Lagos, he has built a following of the mature, stylish and classy. Each party session with clients goes through a different level of participation by taking them through dance steps of the various types of music.
Coming in contact with DJ Jimbo leaves a stunning impression; the first time and every time. The music aficionado has been a man of style over the years, carving out a personalized fashion which consists of his choice of colours, rare design of clothing, footwear, accessories, and most of all, his signature all leather Gatsby hats.
With time he has introduced the Jenbe/Conga percussion to his music sessions which churns out nothing but the best melodies with a deep African slant.
DJ Jimbo has deliberately cultivated patronage from the diplomatic circle and captains of industry. Trading as Effrakata Entertainment, DJ Jimbo is advertised as a prodigious talent, leading World Music connoisseur, fashion icon, content maven, and radio luminary.
Playing only on demand to exclusive audiences, DJ Jimbo caught and held the attention of the West and Central African sub-region for many years. His work has brought him into close acquaintance with legends like Salif Keita, Koffi Olomide and Awilo Logomba.
2023 is DJ Jimbo's most remarkable career year yet. Last month, he embarked on his inaugural working tour of France and Holland. Amidst the backdrop of iconic architecture and haute couture, DJ Jimbo engaged in meetings with esteemed producers, legendary deejays, and fervent entertainment aficionados.
Notably, he met with Zoblazo King Meiway who shared his career for over 30 years and was a perfect host. He also conversed with Eric Trousset, the guardian of Afrobeat maestro, Tony Allen's legacy, alongside luminaries like Ebo Taylor, Pat Thomas, and Kwame Yeboah. These exchanges occurred at Comet Records, a hub pulsating with sonic dreams.
French radio, festival DJ, producer and former manager to veteran world artistes, Fela Kuti, Papa Wemba, King Sunny Ade, Salif Keita and Seun Kuti, Martin Messionner, also shared his career experiences and useful tips with DJ Jimbo, over tea by the Artist Musician Cafe of Paris.

Venturing beyond the cobblestone streets, DJ Jimbo exchanged discourse with Roforofo Jazz's illustrious Band leaders and joined forces with directors of French shows and festivals, fanning the flames of fruitful collaborations.
A sojourn through Paris wouldn't be complete without encounters with artistry in its myriad forms. Amidst conversations with top art curators, he intertwined his destiny with that of the illustrious international fashion designer from the DRC, Velosostyle.
They discussed DJ Jimbo's passion for Congolese music and the Sapeur fashion style with a promise for future collaborations on the international fashion and music scene.
Departing Paris, DJ Jimbo's musical odyssey flowed onwards to Amsterdam, Holland, famed for its vibrant nightlife and effervescent social tapestry.
There, he immersed himself in dialogue with top sculptor, Nelson Carrilho who has numerous landmark pieces all over Europe, prominent promoters, lounge proprietors, and pioneering producers, a veritable cornucopia of creativity.
Baggy Productions, Netherlands, who have been teaching schools the art of African drums and drumming, run by Nigeria-born, Ego Emechete, also etched their notes of harmony onto the canvas of his journey.
The crescendo came with DJ Jimbo casting his spell over the exalted Rembrandt Square as guest Deejay, followed by the immersion into the pulsating heartbeat of the Kwaku Festival, a captivating rendezvous of Black arts, fashion, and music held yearly, in Amsterdam.
With each enthralling connection, DJ Jimbo unfurled his kaleidoscope of skills, fusing cultures and weaving genres, leaving indelible impressions on even the most discerning ears.
Festival directors and booking agents in Europe now acknowledge the ascent of DJ Jimbo, a new sensation out of Nigeria, resplendent in his unique musical tapestry.