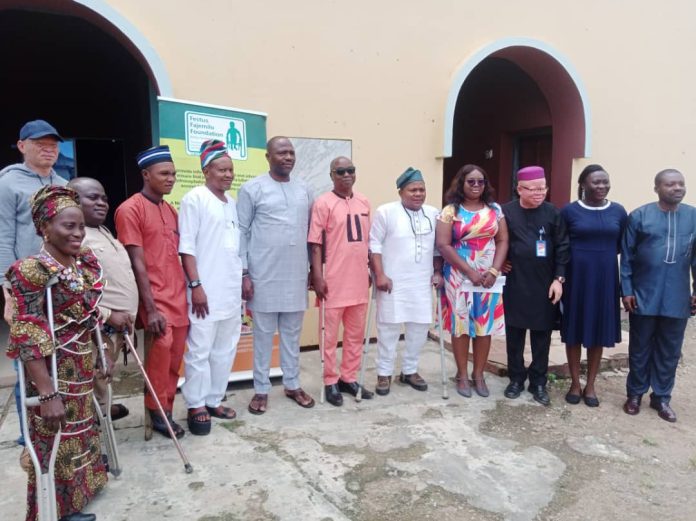 BY TIMOTHY AGBOR, OSOGBO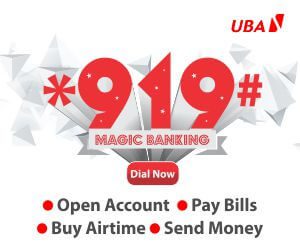 Joint National Association of Persons with Disabilities (JONAPWD), Osun State Chapter and some Civil Society Organisations, have called on the state governor, Gboyega Oyetola and lawmakers in the state to write their names in gold by domesticating the National Discrimination Against Persons with Disabilities (Prohibition) Act in the state without further delay.
Addressing a joint press conference in Osogbo on Thursday, the CSOs including Festus Fajemilo Foundation, Society For Life Changers and Good Parental Care and Community Advancement Initiative for Self Reliance in collaboration with JONAPWD urged Oyetola to give a disability bill which had been sent to the office of his Special Adviser on Special Duties an executive consideration so that the state Assembly could speedily work on it.
Speaking on behalf of the supporting civil societies, Afolabi Fajemilo, the Executive Director of Festus Foundation disclosed that more than 14 states in Nigeria had domesticated the Disability Act which was signed into law by President Muhammadu Buhari in 2019 and urged on Osun State Government to emulate them.
According to Fajemilo: "the current administration in the state also need to cast its name in gold by showing support to the marginalised groups in the state. Implications of non-domestication of National Disability Act include non-inclusion, lack of participation of persons with disabilities in governance and development programmes, denial and violent abuse of rights, discrimination, lack of inclusive policies or weak implementation where it exists, poor awareness of disability issues and denial of shared values and contributions of persons with disabilities in the society's developmental process."
On why Osun needed the law, Fajemilo said there are more than 700,000 PWDs in Osun adding that a survey conducted by JONAPWD in the state revealed that majority of them were unemployed while those who are self-employed lacked financial capability to thrive.
"Many find it difficult to access public facilities including hospitals, banks, shopping mall with those in school lacking access to equipment to aid learning. If this disability bill is fully implemented, it would address the multi-dimensional discrimination that PWDs in Osun encounter, improve the rights, privileges and access of PWDs to services and provide a clear and comprehensive legal protection and security for PWDs in the state," he said.
In his remarks, the Chairman of JONAPWD, Stephen Oluwafemi urged Governor Oyetola to urgently approve the clean copy of the bill and present it to the state House of Assembly for speedy passage into law.
Echoing similar appeals, SoLife Coordinator, Adeola Falana and Executive Director of CAI4SR, Eni Ayeni said the bill, which has been drafted since 2002 by JONAPWD in Osun, needed to be passed into law in order to remove barriers of unequal treatment, stigmatisation, rejection among others confronting PWDs.