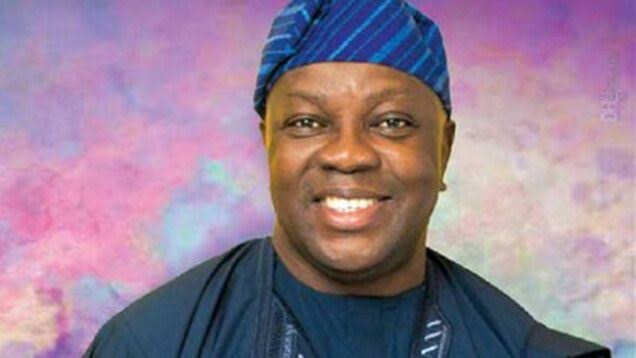 Otegbeye represents best of the best, says Amosun
Thousands of Yewa-Awori people have openly declared their support for the governorship ambition of Biyi Otegbeye, who is the only Ogun West candidate in the race to Oke-Mosan in the March 18, 2023 governorship and House of Assembly elections.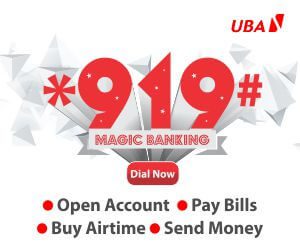 Otegbeye, the gubernatorial candidate of the African Democratic Congress was welcomed by a mammoth crowd to Ilaro, the headquarters of Yewa South Local Government to round off his campaign tours on Thursday.
Otegbeye, who is also known as BOT, is an indigene of Ilaro, the headquarters of Yewaland.
According to the spokesperson of the Otegbeye Campaign Council, Raheem Ajayi, while speaking in a unanimous voice, the leaders and people of Ogun West Senatorial District declared that they would not wait till 2027 to produce a governor as been treacherously championed by a few.
He said the Yewa-Awori leaders insisted that after 47 years of the creation of Ogun State, no right thinking person should ask the district to wait for another four years before they can produce a governor.
Tolu Odebiyi, the Senator representing Ogun West District, said, " I am happy witnessing my people speaking with one voice and condemning those selfish politicians working against the collective glory of Yewa-Awori land."
He further said "I am happy to see us in our thousands speaking with one voice and working to get one of us elected Governor. My father, Jonathan Odebiyi and many others like Pa Tunji Otegbeye, Tunji Olurin, Sen. Afolabi Olabimtan, YAB Olatunji, Bolarinwa Abioro would be joyful and smiling at us from heaven. This is what they fought for, and this is a God's project. Those selfish egocentric individuals who have eaten bad food and are working against the agenda would be disgraced. We shall vote Biyi Otegbeye on March 18, and Ogun West in particular and the state in general will be better for it," Odebiyi said.
Senator Iyabo Anisulowo and Hon. Jimoh Olaifa, Member representing Yewa North and Imeko-Afon Federal Constituency, also towed the same line, demanding that people should be resolute and remain consistent to achieve Yewa-Awori agenda of producing a governor.
Surajudeen Olusesi, a prominent leader from Ota, also spoke on behalf of the Awori people.
He said the Aworis are ready to deliver their votes for Otegbeye.
Also present at the rally was the former governor of the State and the Senator representing Ogun Central, Ibikunle Amosun.
He said Ogun State has been blessed to have a man of impeccable character like Otegbeye in the race to Oke Mosan.
Amosun further said "Those who have derided Yewa-Awori people that they do not have people to lead the state are not sincere. A senatorial district that produced Senators Jonathan Odebiyi, Ayodeji Otegbola, Iyabode Anisulowo, Kola Bajomo, and many others Bolarinwa Abioro, Gen. Tunji Olurin should not be described in such a terrible manner.
"In this election, the ball is in your court. The Yewa-Awori people must fight for themselves and generations unborn. The fight is not a physical combat but a fight using the Permanent Voters Cards. You must come out and vote for your own, Biyi Otegbeye, who is the best among the best. You must vote and defend your votes because this time must not elude you.
"After 47 years of the creation of the state, the Yewa-Awori people deserve to produce the Governor of Ogun State. The other two Senatorial Districts have had their time. What is fair is fair, and you should have a shot at it," Amosun advised.