The Senator representing Enugu East under the People's Democratic Party, Chimaroke Nnamani, has said that the Iyorchia Ayu-led National Working Committee lacks the power to suspend or expel him from the party.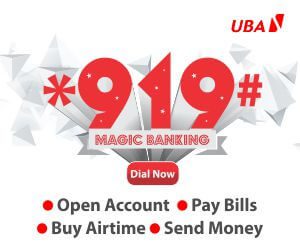 Nnamani in a letter signed by his legal counsel, Olusegun Jolaawo, and addressed to the PDP NWC insisted that the party's decision did not follow due process.
According to Nnamani, the party had on January 20, 2023, conducted a preliminary disciplinary hearing against him and approved his suspension from the party for one month in accordance with article 57 sub 3 of the PDP constitution. However section 57 sub 7 and section 59 sub 3 of the party's 2017 constitution as amended clearly states that no organ of the party including the National Working Committee has the right to entertain any question of discipline except for the National Executive Committee of the party.
The counsel to Nnamani has therefore urged the party leadership to reconsider its stance against his client, Nnamani as their decision is considered null and void.
The NWC of the PDP had on Friday approved the expulsion of Nnamani and five others from the party for alleged anti-party activities.
The PDP National Publicity Secretary, Debo Ologunagba, who confirmed the development in a statement in Abuja, listed the other affected persons as John Fayose, Ajijola Oladimeji (Ekiti Central), Olayinka Olalere (Ekiti Central II), Akerele Oluyinka (Ekiti North I), and Emiola Jennifer (Ekiti South II).
The party had last month suspended the former governor and eight other persons for alleged anti-party activities.
The party later lifted the suspension of two members who incidentally were the National Assembly candidates from Ekiti State.
Following the suspension, Nnamani declared his support for the All Progressives Congress presidential candidate, Bola Ahmed Tinubu, earlier this month.
The statement read: "The National Working Committee of the People's Democratic Party at its 566th meeting today, Friday, February 10, 2023, approved the expulsion of the following individuals from the Party for anti-Party activities and other grave offences in violation of the Constitution of the PDP (as amended in 2017).
"The expulsion takes effect from today, Friday, February 10, 2023. The decision of the NWC is a sequel to the recommendation of the National Disciplinary Committee and pursuant to Sections 58 and 59 (1)(g) of the PDP Constitution (as amended in 2017).