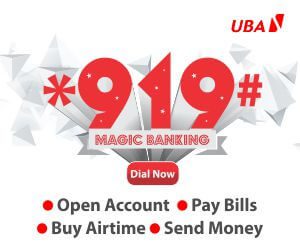 BY MAYOWA SAMUEL
Kingsley Olorunfemi Fanwo, the Kogi State Commissioner for Information and Communication Strategy, is a respectable investigative journalist and politician from Takete Ide area of the state.
He is the first child of his parents, John Kayode Fanwo and late Titilayo Fanwo, who both belonged to the teaching profession. While his father, Kayode, is an indigene of Takete Ide, his late mother, Titilayo, hailed from Oroke Amuro, also in Kogi State.
Before his appointment as a state commissioner, Fanwo previously held the positions of Chief Press Secretary to Governor Yahaya Bello in 2016 and later that year became Director General, Media and Publicity to the governor.
In 2019, he was appointed the Special Adviser to the governor on Information and Communication Strategy and in January 2020, he became the Commissioner for Information and Communication in the Confluence State.
Before his involvement in politics, Fanwo practiced journalism as a Senior Correspondent with Vanguard newspapers. He also published The Banner newspapers; he was Features Editor of Milestone magazine; News Editor of Okun People and later became News Editor of Okun Digest.
As a thoroughbred journalist with emphasis on investigative journalism, he is one of those who believe journalism has a big role to play in societal balance in ensuring peace and good governance.
On his challenges during his days as a journalist, Fanwo noted that he faced lots of problems while in the field.
"You are dealing with the psychology of the society that doesn't want the truth to be brought out. You encounter stiff confrontations from people who think your reportage is against their political or economic interests. Some could upscale it to the level of personal attacks.
"You also face a lot of sociological challenges when you are practicing journalism. Your family too goes through a lot of threats, uncertainties and anxieties. The life of a journalist is a life of challenges which I faced while practicing journalism.
"I remember there was a time my community called me and told me that a particular report of mine was putting someone from my community in trouble and the Economic and Financial Crimes Commission had already invited the person for investigation. So, I had to do a lot of defensive works at the community level.
"There was a time when I don't sleep in my house, I had to be sleeping in hotels and other hidden places so that people will not be able to know my whereabouts but by and large, I think it's very important and critical that we uphold the tenets of journalism and ensure that we practice according to these tenets, regardless of the challenges which you have to brush aside because journalism has a big role to play in the society. If you are someone who allows fear to drive you, then you don't have any business in journalism," Fanwo stated.
He revealed that the office of Commissioner for Information and Communication Strategy is beyond telling the people about what the government is doing.
In his words, "It is also about getting feedback from the people to the government. As you are communicating government's programmes, events and plans to the people, you are also communicating feedback from the people to government because the two-level communication will enable you to be able to mobilise the people.
"The reason why you communicate as a government is to be able to galvanize the people to support your programmes. So, if you don't give them the opportunities to talk back to you, you will not be able to get their minds about what you are doing as a government. But when you are able to do that, they are able to criticize your programmes and policies because it is part of governance. That is how to know and feel the pulse of the people you are governing about your policies and programmes. That is how to know that you are not going astray in leading the people."
He described himself as a person always driven by the desire for success in everything he ventures into and always tells people that are with him that the only thing he will not accept is failure.
The Kogi State Commissioner for Education, Science and Technology, Wemi Jones, described Fanwo as a very humble and quite resourceful person.

He disclosed that Fanwo as one of the youngest commissioners in the country is the secretary of the Commissioners' Forum in the state.
"On every issue, Kingsley has got an idea and his ideas are usually top notch. He is somebody that I have a lot of respect for, especially when it comes to the performance of his core functions as Commissioner for Information and Communication. I have taken time to listen to him when he's on air either on television or radio. When certain questions are asked, I become anxious on how he is going to tackle the question and Kingsley has always delivered. He is somebody that I am particularly extremely proud of, more so, that he is from my senatorial district. He is a source of pride and a pillar of joy when it comes to me as a person.
"I'm sure the governor will be quite excited and happy with him just like all of us his colleagues are because at meetings, Kingsley Fanwo has come up with very innovative and very novel ideas such as the Kogi Open Governance Accountability System (KOGAS) and the Confluence Business Directive (CBD).
"Although I wasn't in government in the first tenure of this administration, I had limited interactions with him before this tenure. Then, he was Director General, Media after he was Chief Press Secretary to the governor. As Director General, Media, his visibility then cannot be compared to what we have now that he is Commissioner for Information. Then, it was all manners of criticisms against our government but Kingsley, to a very large extent, has been able to change the narrative. He is always out there, very spontaneous and proactive and I think he has done very well," Jones concluded.