A former President of the Performing Musicians' Association of Nigeria, Tee Mac Omatsola Iseli, has said that the music dominating the industry currently has rubbished the tradition of good music laid down by old hands.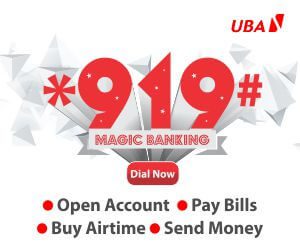 The veteran musician, who is a pioneer member of PMAN, in an interview with The Point, specifically noted that young talents in the country, especially in hip hop, had destroyed the value of music in Nigeria.
He said, "It is unfortunate that the new African music talents don't understand that music is an art. They just go into studios and produce badly written monotonous and repetitive songs, which do not teach any lesson. Most of the songs they produce nowadays are killing the culture of music and that of our land. They are majorly produced for commercials and not for the love of the art anymore.
"The problem is that our musicians in this country are copy cats. They copy what is happening in the Black American scene; they are copying something, which is not important, and they do that to the detriment of our culture. They copied them to the extent that all our videos are now full of nudity. Meanwhile, we have a very rich culture, which we can expose to the world with our music instead of this nonsense."
Speaking on moves to curtail what he perceives to be offensive in the music industry, he said, "To counter this, we are in discussions with the censors board to start banningt hose videos. I am also in talks with stations like MTVbase and other stations to stop showing those videos because the best way to stop them is for the media to stop using them."
Tee Mac, however, advised young stars in the music industry to learn music principles from heroes who had made impact in the past like Haruna Ishola.
He added, "We have really missed a lot of music in this country. The young generations have derailed from the track of the heroes that have laboured for this art's survival. And for this, I would advise the young talents to go and learn from people like Haruna Ishola, who were legends in real music in this country.
"He was my friend before he died and I always respect him
For the concluding part of this story and others, grab your copy of The Point from your nearest vendor