For an average Nigerian Christian, 'wants' in this season can be overwhelming, because there are gifts to distribute to families and friends, vacations to plan, homes to decorate, children's school end of the year parties to pay for and attend, special delicacies to cook and probably Santa Claus to visit.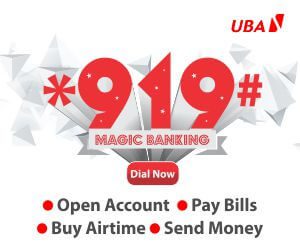 With all these on your todo list, there is the tendency to spend extravagantly, especially when there is cash in one's possession.
To back that up, economists argue that human needs are insatiable and often times, that makes our pockets to be overstretched, and if care is not taken, one might start the New Year with a pile of debt.
But relax, you can enjoy the holidays without putting yourself in such situation.
EXPERTS' ADVICE
A finance counselor, Mr. Peter Adebayo, said that it is always prudent to decide how much you can spend during the holiday. To him, looking at your bank account and making a firm holiday budget that you will be able to stick to before embarking on any spending or purchases is discerning. He explained.
"Most times, people get it all wrong, by just spending money, hoping that after the holidays, they won't spend as much as before, and before they realise it, they run into debt, or go broke in the New Year.
"When doing this, don't overlook the little extras, make sure you include everything from home decorations to the cost of an extra luggage if you're traveling." To avoid being cash trapped in January 2017, Adebayo advised that individuals should try to make lists of what to do or buy with the tentative amount that may cater for those expenses in December.
He added, "Then go over the list and decide how much you can spend on each. In case, you do not have enough money to cover your holiday budget, you can go through it again and cut some things out or amounts.
"Once you set out some amount for each item on your list, that's it. If you can't afford plastic bottled drinks, you can get glass bottled drinks. It is always advisable to focus on the amount you will spend and not what you will buy. For business owners with clients, develop a gift list, but have it in mind that you shouldn't have to buy something for everyone."
During the Christmas, make use of cash only, if you know that you have had trouble in the years past. All you need to do is to set a limit, by taking money out of your bank account, and have it in mind that when you have exhausted the money, your festive spending is over. If you insist on using credit cards as a form of a short-term loan for the period, always use the card that offers the lowest interest rate.
Remember, it is always a good idea to monitor your credit card spending, just as you would do if you were writing a cheque, because it is easy, in the spirit of the holiday spending, to run around and not keep track.
It is always smart to put yourself on your shopping list, because there are things you would not have bought for yourself that you end up buying on impulse, probably for someone else.
In the flurry of the festive season, for instance, you might have gone to the supermarket to buy some hygiene products to cater for your guests, friends and loved ones that will come visiting, but you can also buy a deodorant for yourself, so that you will not start making another list after they have all gone back to their destinations.
In case you want to give someone a gift, but don't have the money, you need not to stress yourself out. You can do small intangible things for that person, which may go a long way; you may see it as something small, but that person might appreciate it. If you are cooking a rare or special delicacy for your family, such as your native soups, you may dish out some for a neighbour, who is not so buoyant, after all the season is all about sharing love. In the quest of saving some money during the yuletide, try to say no to lustful wants/ desires.
Children tend to make extra or outrageous demands during this period, from wanting to buy toy games, to Christmas fireworks and knock-outs they throw about. You can talk them to help you set some financial boundaries, or rather give them some choices to choose from. You can ask them to choose either money for toys or money for their school fees for the next school term in January.
Try to set your events around the holidays. Holidays are a great time to host events or parties, because you would have included all your spending into that holiday budget. For instance, having your wedding ceremony during the festive period can save you some time and money, because most churches, halls, spaces are already decorated for Christmas, which means you get to save a lot on flowers and decorations.
Lastly, endeavor to remember the reason for the season, so as not to jeopardise your intention of saving money during this period.Instead of spending weekends leading up to Christmas in the shopping malls, which may tempt you to buy impulsively, it would be a lot better to spend your time with your family at home.