BY TIMOTHY AGBOR, OSOGBO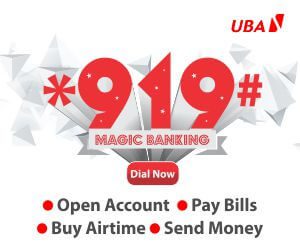 Women groups in Osun State on Wednesday called on the state government and the State House of Assembly to ensure that their policies and plans are gender inclusive.
They said the absence of women in the state parliament would bring setback for the tackling of challenges facing women adding that lawmakers should find a way women could be represented for the general good of families and the society at large.
These remarks were part of the deliberations of representatives of women in politics, civil societies, non-governmental organisations, Federation of Women Lawyers, Nigeria Association of Women Journalists, Nigeria Police, Nigeria Security and Civil Defence Corps, female judges, wives of traditional rulers, female persons with disabilities, market women, women in Islam and Christian Association of Nigeria among others at the quarterly dialogue forum with women stakeholders organised by Justice Development and Peace Makers' Centre of the Catholic Diocese of Osogbo.
The event held at JDMPC office in Osogbo with the theme: "The Roles of Women Groups in a State Without Women Representatives in Parliament: Osun State in Perspectives," is part of the efforts of JDPMC at promoting inclusive, participatory, accountable and representative democratic governance in Osun, Ekiti and Oyo States.
Making presentation on the theme, the guest speaker, Mrs. Ene Obi, the immediate past Country Director, Action Aid Nigeria, urged the Governor of Osun State, Ademola Adeleke, leadership of the State House of Assembly and other key stakeholders in government to prioritise gender inclusivity in politics, governance and other sectors for maximum development.
Obi noted that those who are not women cannot fully understand the issues affecting the female gender and urged the state government to ensure that women are represented in its plans and programmes.
According to the social scientist, women should eschew hatred for themselves, love and support one another to get to the top and that they should start protecting the girl child from their families by being good wives, mother in laws and sister in laws.
She said, "There is zero representation of women at the local parliament of the House of Assembly, we also have almost zero representation in terms of active offices and platforms where women need to engage and it is not only in Osun State, we also have this zero representation in several states of Nigeria.
"But, I am really excited that JDPMC decided that it was important to invite me to discuss this issue with other key women stakeholders. Despite the fact that the road looks as if it is blocked, we should not look at it as if it is blocked. We will be carrying out advocacy to the government; we are going to see the wife of the governor tomorrow (Thursday), just to talk to them about these issues.
"We are talking about social inclusion, inclusion of women and persons with disabilities. This is important for us to have a focus and you can't do that unless you start discussions.
"We have so many women groups here and the network is huge. There is a lot that women can offer. Lile Kofi Annan said, no meaningful development can happen without women. We need to recognise women. You cannot decide for women. In these state houses of Assembly without women, it means we are going to have committees for women without women. So, who is going to tell you about what happens to women? They don't have
"We are bringing in the governor to see what he can do. We cannot fold our arms and say the men should do it alone. We are asking for social inclusion and we need to bring everyone on board," Obi added.
In his address of welcome, the General Coordinator of JDPMC, Rev. Fr. Peter Akinkunmi tasked the women groups to fashion out ways in which issues affecting women would be included in the annual budget of the state government.
Akinkunmi also asked the women stakeholders to brainstorm on how women can be more involved in politics and governance so that poverty and other societal challenges would be tackled effectively.
Addressing the gathering on JDPMC's efforts in promoting women inclusion in governance of Osun State, the Programme Manager, Democracy and Good Governance Department of the organization, Festus Ojewumi said JDPMC has carried out strategies for women development, capacity building programmes for women.
According to him, the organisation built capacities of women across 24 local government areas in Osun State, prevented violence against women in politics, carried out training for women in active politics across the three senatorial districts and also ensured the domestication of VAPP Act in the state among other achievements.
Almost all the participants including Mrs. Funmilayo Abdullahi, the women coordinator of the Joint National Association of Persons With Disabilities contributed in the discourse, proffered way forward and sought inclusion in governance of the state.