BY TIMOTHY AGBOR, OSOGBO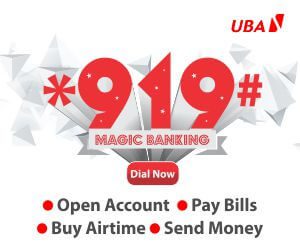 Borno State Governor, Banagana Zulum, has approved the release of N80 million grants for use by Guwori Islamic Academy, a charity institution that provides education to children mostly from low income families.
Zulum announced the approval on Sunday at the graduation ceremony of the school which is located around the customs office in Jere Local Government Area.
The governor explained that the N80 million will be released in four batches of N20 million every year to support provision of educational facilities, improve teachers' welfare and enhance learning for students.
"I am highly impressed with what I have seen here today (Sunday). The performance of the students is quite encouraging, as a government we are ready to support our children to receive good education (both Islamic and western). I am therefore announcing the grant of N80 million to this school," Zulum said.
He added, "Each year we will release N20 million to complement the payment of the teachers' salaries and other expenses. The first N20 million cheque will be issued to the school management tomorrow (Monday) in sha Allah."
Guwori Islamic Academy, which is a subsidiary of the Guwori Foundation, was established by the Group Chief Executive Officer of the Nigeria National Petroleum Corporation Limited, Mele Kolo Kyari, to provide free integrated Islamic and Western education.
Zulum also approved a total of N4.1 million for 23 graduating students with each of the 12 pupils who have memorised the complete Holy Qur'an receiving N250,000 each and 11 pupils who have completed their primary education but could not memorise the complete Holy Qur'an to receive N100,000 each.
The governor charged parents to inculcate the teachings of Islam in their children.
He also seized the opportunity to assure citizens of his administration's commitment to providing meaningful development in the state and in combating all forms of criminalities for the people to go about their activities peacefully.
Earlier in his address, Kyari expressed his appreciation for the good standard of teaching and learning in the school.
Qur'anic recitations and drama presentations by the students and lectures by several Islamic scholars were conducted during the ceremony.
The governor was accompanied to the event by the Member representing Marte, Monguno and Nganzai at the Federal House of Representatives, Bukar Talba, Head of Service, Mallam Fannami, Commissioners-designate and other government officials.