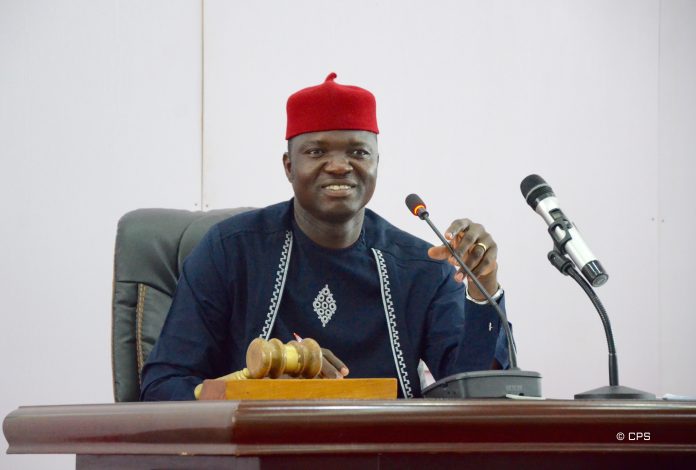 BY AGNES NWORIE, ABAKALIKI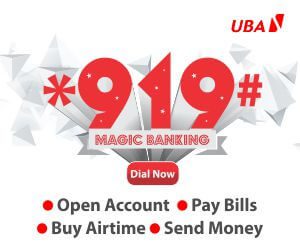 The Ebonyi State House of Assembly has passed a vote of confidence in the state governor, Francis Nwifuru.
Moving the motion under matters of urgent public importance, the Chief Whip of the Assembly, Nkemka Onumah, argued that the governor had recorded unprecedented developmental strides that included infrastructure, empowerment, water, security, and human development, among others.
He noted that Governor Nwifuru's decision to set up committees to resolve the intra and inter communal crises and recruitment of state civil servants illustrated the pragmatic vision which the governor had for the people of the state.
The lawmaker then urged the parliament to pass a vote of confidence in the governor.
Seconding the motion, the member representing Izzi West Constituency, Abiri Godwin Abiri, said the motion was apt as the activities of the state governor had been meeting the expectations and yearnings of the people.
While urging his colleagues to support the motion, Abiri said Nwifuru had done well, especially on rural access roads construction and distribution of bags of fertilizer to Ebonyi farmers to help reduce food insufficiency in the nearest future.
Contributing, a member representing Izzi East Constituency, Goodluck Mbam, averred that the people of the state could sleep with their two eyes closed, owing to Nwifuru's achievements in the area of security, adding that his charter of needs agenda saw the enhancement of traditional institution in the state.
For Chinyere Nwogbaga, the lawmaker representing Ebonyi North East, Deacon Ununu and Ukie Ezeali,representing Afikpo North East, the vote of confidence in the state governor was necessary, considering his inclusive government, which had resulted in aggressive development of both human and infrastructure,thereby proving critics wrong.
The Speaker, Moses Odunwa, put the motion into a voice vote and it was unanimously adopted.
Members also passed a motion directing local government chairmen to pay monthly stipends of at least N20,000 to town union executives in the state.
Moving the motion seeking for the payment of monthly stipend to the town union executives, the Deputy Speaker, Chinedu Onah, representing Ohaukwu South, highlighted the needs and the crucial role of town union executives in the development of rural areas and requested for remuneration to enable to them discharge their duties effectively.
The Chief Whip, Nkemka Onumah, while seconding the motion, stressed the need for timely passage of the motion and the support of the members to achieve it.
The speaker put the motion to voice vote after much deliberations by the members and it was unanimously adopted.
Meanwhile, Odunwa announced the constitution of standing committees of the house and the commencement of recess for the lawmakers till November 21.