Imo State Labour Party flag bearer in the November 11 off-cycle gubernatorial election, Athan Achonu is not leaving any stone unturned in his bid to sack the incumbent, Governor Hope Uzodimma from Douglas House, Owerri. He reveals his programme to BENEDICT NWACHUKWU in this interview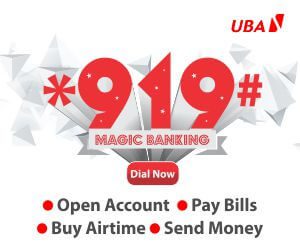 There are insinuations that you are a placeholder for Governor Hope Uzodinma and only pretending that the Labour Party has a candidate?
You should investigate the veracity of that claim, if the Labour Party is said to be the party to beat in Imo and Igboland, especially in Imo.
I did a poll to gauge the feelings of the electorates to see where they are leaning towards, honestly I will expect a Labour governorship candidate who wins the primary of his party to, at least, collect $20 million to sell out to Hope Uzodimma, not $1 million. It's an insult.
I expect that Hope Uzodimma will offer that candidate at least $20 million to step down for him because the man has almost won the election, without campaigning.
In the last election, where did you see the candidate, but they won in the actual voting.
Then, myself, Athan Nneji Achonu, you investigate me. You find out my capacity, the level of contact I have in this country, which is more than his.
The level of respect that I am accorded in this country, because of my integrity and my personality, which he doesn't have, how can I then collect only $1 million to sell out as claimed?
It has to be $100 million. If I'm that hungry to be his placeholder, at least I should demand $100 million for God's sake.
What are your plans to confront the problems given what happened at the last election, and why are you in the race?
I can't expose my plans and strategy here. I'm very ready to secure Imo for Imolites. I have to do that. I've often asked myself, why am I alive? I've been through so many things in my life. God protected me, saved me, and kept me alive. I believe it is for this day. I'm very ready to take him on.
He doesn't believe in voting. He has never really won any election. If you investigate properly, you see that he has never really won any election. I'm going to defeat him in his local government, that, I can guarantee you.
The only thing people say he has done is the road. But those roads are tax credits, it's not state money. So, where is his state money? The road that Buhari came and commissioned has collapsed. There is no road anywhere inside Owerri. No internal road in the entire Owerri
What should Imo people expect from your administration?
I've been championing autonomy of local governments since Obasanjo left the stage. After being sworn-in, I will inaugurate a caretaker. The caretaker is not known to the constitution, but just for six months to enable me, because I'm trying to set up an electoral umpire now for that purpose. I'm already working on it. They will work for six months. We'll have the freest and fairest election in black Africa, happening in Imo State.
We need to lead by example. Why I'm I insistent on local government autonomy?
I've been saying that if you Google me, I've granted so many interviews, go to YouTube, see a lot of them. I believe that it was since they hijacked the local government system that criminality came in.
You know the local governments used to patronize these local warlords. These men, the big men in the villages, used to be contractors. They used to build drainages. They used to grade roads and make money.
But the moment governors started to pocket local government money, all hell broke loose. For the people to elect you to lead them as a councilor, they believe in you, that you have the integrity to protect their interest.

There is no way you will be an elected councilor and a criminal comes into that immediate environment and you will not notice. He will be brought to your attention.
That's why if you look at some of my billboards, I was advocating vigilante for communities and local governments. The first thing I'm going to send to the House of Assembly is to set up a vigilante, every local government has their own vigilante. One Naira of their money, the state government will not know how it is spent, even though we'll be looking at it, because we have the oversight capabilities through the House of Assembly.
I'm going to work in partnership with all the arms of the government, based on mutual respect.
I was advocating in the plan that we have that in every local government area we have this vigilante.
They have a DPO, the police. You have civil defense. You have DSS. Every local government has this structure already so as to provide security, in the first place.
You talked passionately about industrializing the state. How do you plan to go about it considering the fact that electricity is lacking?
We have gas obligations from the gas companies working in Imo State. Now they've just signed into law the fact that state governments can produce their own power.
We're going to go into partnership with power companies to give them an enabling environment. They'll come and give us power 24/7 in Imo State.
Without power, you can't do anything. We have mapped out six industrial layouts, two per geopolitical zone.
Charity, they say, begins at home. So already my home is an industrial, agricultural processing zone. I've used my personal resources.
I'm going to enlarge it with government resources so that other people can come and invest. Some people can come and produce tomatoes, canning and processing fish. I have a cattle stockade that can accommodate 5,000 cattle.
I'm now breeding ehi Igbo (Igbo native cow) because it is going extinct. So right now I have 53. It's growing. I'm buying more.
My focus actually is on job creation and industrialization. That's why I'm focusing on power. I have a license to operate a refinery. I'm going to sell it because I will not have the time for the next eight years, I will be busy.
Running a refinery is not an easy business. I will encourage people to come and take it over, or get their own license, and have another refinery there.
I'm going to create so many things. I have already completed plans with Afri-Exim Bank, and ADB, to support industries.
I have the Imo Airport there, which I tried to take over as a private individual to activate, to become the hub for West Africa. I'm going to activate it.
I asked Hope Uzodimma, when he was Chairman of Aviation in the Senate, to support me. He didn't give me any support.
Look at Ghana, it's now the international hub for Africa. Lagos Airport has stopped growing. The city has surrounded it. There is no room for expansion.
But here in Imo, we have land. Ngor Okpala has a lot of land. You can have phase one, phase two, phase three, phase four.
I brought the people who built the airport, I engaged them, I paid them millions to come and do a study for me, to take it over.
Jonathan gave me the go ahead. But before you know it, all the land around it has been acquired by the government just because I was involved. So, I just stayed away.
So now all those things, all those ideas I have, I'm going to bring them into play to create a lot of job opportunities.
Look at Orlu. They are pharmaceutical people. I approached Orange Drug, he doesn't support me, so he's there to answer this, for people to go and verify.
I approached him, I got banks to finance it. I wanted to do a pharmaceutical park in that area, so that we could create an enabling environment, investors will now come. I approached him, I told him about it, and I invited him to talk about it a long time ago.
So, all those things are in the kitty. I don't want to say some things. There are too many things I have said, that I explained in detail previously.
Government is already trying to latch onto it.
But that's fine. If it can be done in these two months, I'll be very happy.
What exactly are the concerns that attracted you into the race?
What we are after is development, a way to create opportunities for young people.
For example, as a private person, I've set up a studio in my village. We invite young musicians who are talented, but don't have money to record themselves.
When they come and play there we like their music. In fact, I engaged one of my PAs, a musician, for that purpose. When we like the music, we record them on credit. After sales, we collect our cost of recording, then we give them their profit so that they can grow from there.
We have plans for sports, as well; because that's the thing that's making our young people generate incomes that are not direct employment.
We can train and give them the opportunity to excel and then they grow from there.
We are working on sports academies. We're going around the entire state to sensitize the youths on sporting activities, so that it will be ongoing. Once we take over we hit the ground running. That's why we are doing all these things.
Are you concerned about the debt profile of the state?
This huge depth profile of the state is unbelievable. There are people who have been owed six years' salary.
When this government came, they said that they had found a lot of ghost workers; as a result many people were laid off. People who were working all their lives, going to four years, no salary. Pensioners are a very big headache for any incoming government. The money that has been borrowed is unbelievable.
On the huge debt profile of the state, only a mad man like me can go there because I know what I can create.
As a private individual, I make money from the air. I use my brain. I create businesses. I'm going to do that for the state. I'm going to find a way for it to survive.
I've told those pensioners and workers that we can't pay it overnight. We'll start a gradual process with a timeline to pay all the debt. It has to be gradual. And look, we are now 24th in education; we are 24th; down from the first three.
Education will also be our major focus because if you are not educated you can't have workers. You have to go outside to bring your workforce.
We have to re-educate our teachers, because all of them have run away. They're in New Zealand. They're in Australia. What we have left, we have to re-educate, and retool them.
On women and women empowerment when you become governor what will be their place in your government?
Our women are very hardworking, very resilient. In my life, I've had that experience. I've had to trust women a lot. I've had to rely on them for survival in my business.
They carry our problems, even though we suffer a lot. I was giving somebody an example of what men go through. But women carry a lot of pain. These children that we have, it's always their headache and their pain.
When the children go out, from the moment they leave the house, the concern of the children will be in their brain until the moment they step back into the house.
That is the same way they see us, their husbands. When they love you and you bring food home, when you step out, you'll be stuck in their head, you will be their headache until you come back.
I've lived with that as a young man growing up. That's why they boss us. They are very bossy. I allow them to boss me in my business. I will also allow them to boss us in the government. I'm going to give women a lot of opportunities as a governor.
How will you describe the administration of Uzodimma in the past three to four years?
The only thing people say he has done is the road. But those roads are tax credits, it's not state money. So, where is his state money?
The road that Buhari came and commissioned has collapsed. There is no road anywhere inside Owerri. No internal road in the entire Owerri. Just drive from IMSU to Mbaise – Owerri Road, try to connect and see. That's what Buhari commissioned. It doesn't exist anymore. It has washed off.
The roads he's building are tax credits. This is something these big companies do. For example, what they do is like this Owerri – Umuahia road that is ongoing; information available to us is that it is a Seplat project.
It is their own tax credit. All these big companies, instead of paying tax, they bring the money, you apply it on the road. The companies are allowed to do that, and they do it well. They choose the construction company.
I don't know what he has done except not being able to protect lives and property. In a society, when somebody commits a crime, you arrest them and prosecute them. You don't come out with helicopter gunship to bomb them and their houses. It's not done anywhere in the world.
If they are doing oil bunkering, what about people mining diamonds and californium, lithium (elsewhere in the country).
Look at the mine site. It looks like something you see in the Old Testament.
There are thousands of people, nobody is arresting them. Nobody is bombing them. Nobody is attacking them.
Any plans for the youth and how would you go about realizing it?
We have mentioned the sports academy. In addition to that, we also plan to develop our youths, especially in the area of ICT.
What we have planned is to turn Imo State into the next Silicon Valley of Africa. It is very doable.
A whole lot of us are aware of what the young people are doing now from home, even with their phones. We see that happening in Yaba, and nothing stops us from bringing that home and ensuring that we're able to mainstream our young people in ICT.
And part of the initiative is actually what the current administration has attempted to steal, which is not working, but because we have the original manuscript, which is to develop 10,000 coders, meaning that every local government in Imo State is charged to develop.
What we call the IT e-kiosks where every local government will be interconnected, even amongst themselves, so there's going to be a peer-to-peer connectivity and interaction amongst them, and we hope to get the very best of those in the IT software companies and the rest of them to come in and help our young resource.
We would also think of how much that will add to our GDP, especially coming from the young people. We talk about restiveness amongst the young, but you don't expect them to do anything when you've not created an enabling environment for them to thrive.
In the health sector, the former governor of Imo State, Rochas Okorocha started something that was hill-topping, the health system he did across the 27 local governments that would have actually turned Imo State into a medical tourism centre.
That would have done a lot of good. It would have revolutionized healthcare in Nigeria. That vision was amazing but the implementation was flawed.
One would have expected successive administrations to build on it. But we've always had situations, where a new person goes in and then jettisons everything the other administration has done, even if it was a good project.
In this case, looking at that project, most of you would agree with me that Imo would have been the center of medicare in Nigeria if that project saw the light of the day.
One would have rationally thought that other former governors or successive administrations would have worked on it. Probably rejig and make it work.
What would it have taken to get world-class health management firms?
Concession it to them. And by doing so, you could have a renal center in Obowo. You have heart transplants in Mbaitoli. Different, specialized facilities you know, you have ENT, and specialists in different parts of the state. What we record in the country as medical flight is a whole lot. That revenue alone would have come to Imo State.
Imo is already a place many people want to visit. Adding up all of these infrastructures would have been amazing.
We have commissioned an erudite team of professionals that are already working on all these areas.
We are hitting the ground running. When we talk about our youths, women are also included. We are going to have our girls also doing a whole lot of things. We want to see what is happening in Yaba and replicate it in every local government.
Every family will have a software developer and start earning in hard currency.